Tribe sees arm slot as key to Hill's turnaround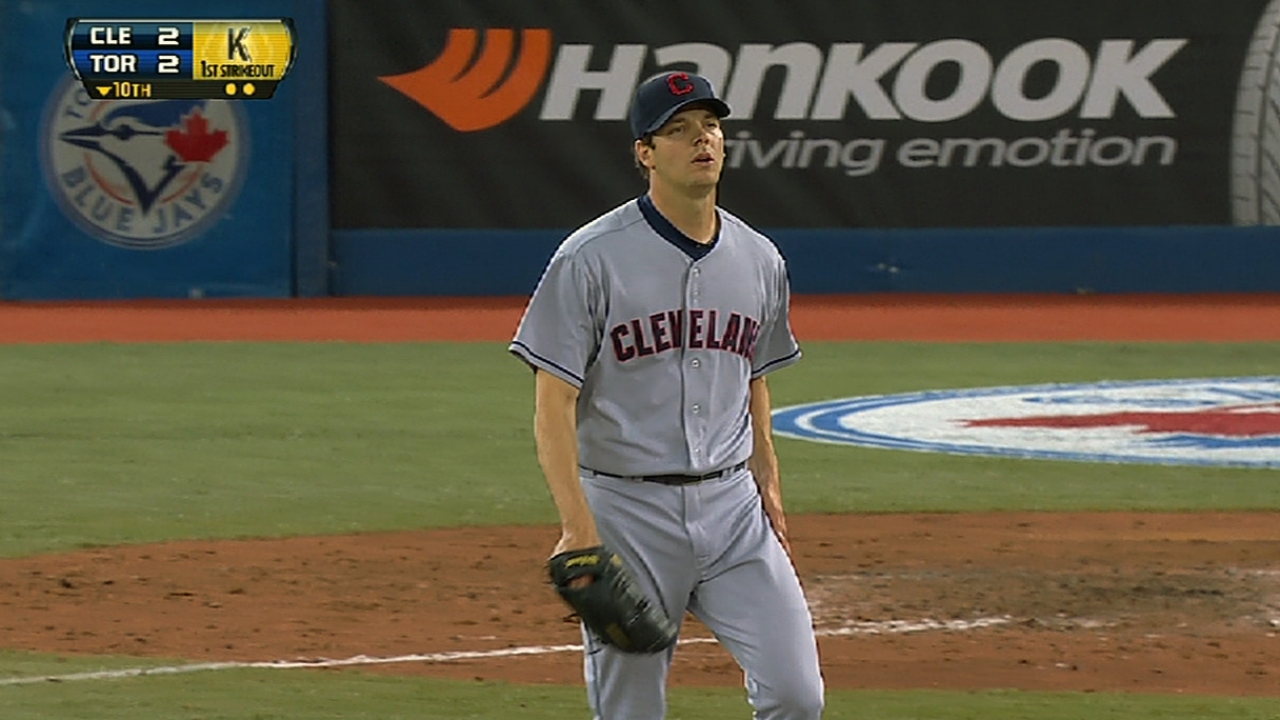 NEW YORK -- Indians manager Terry Francona sat down with left-handed reliever Rich Hill on Monday to reassure the pitcher that the team is confident in his ability to rebound from his recent rough patch.
Francona felt the meeting was important and went well.
"He looked like he was starting to get frustrated," Francona said of Hill on Tuesday. "You could tell by his body language on the mound and on the field. We want to help him be consistent in his release point, which I think will help."
Hill has been using a lower arm slot in recent outings in an effort to gain a better feel for his pitches and the strike zone. In terms of throwing strikes, the left-hander's performance has improved, but the downside has been less deception and more hits allowed.
Over his last six games entering Tuesday, Hill had surrendered 11 runs on 12 hits in just 4 1/3 innings, allowing a .500 opponents' batting average while throwing strikes at a 69-percent rate. In his previous 16 games, Hill threw 59 percent of his pitches for strikes but posted a 3.09 ERA and held hitters to a .195 average.
Cleveland is working with Hill on raising his arm slot closer to where it was during Spring Training.
"We've kind of tinkered with some different arm angles," Indians bullpen coach Kevin Cash said. "I think Rich probably had a couple of outings where he wasn't commanding the ball as much as he'd like, and then his last few outings, he actually threw strikes, but he got hit more than we're used to seeing.
"We're trying to get him back to that Spring Training position, where he was pretty dang good with that fastball-breaking ball combination. With bullpen pitchers, they have their ruts. He's in one now. Now it's, 'How quickly can we get him out of it?'"
On the season, Hill has posted an 8.44 ERA across 16 innings, but Francona said the team is focused on getting the lefty back on track rather than searching for an alternative.
"He'll get just as hot as he got cold," Francona said. "Rather than run away from him, we want to help him, because he will help us. His arm is good. He's healthy and the ball is live and he's got action. We've just got to get him back into a consistent release point and get him feeling confident."
Jordan Bastian is a reporter for MLB.com. Read his blog, Major League Bastian, and follow him on Twitter @MLBastian. This story was not subject to the approval of Major League Baseball or its clubs.