Vizquel honored to go into Tribe Hall of Fame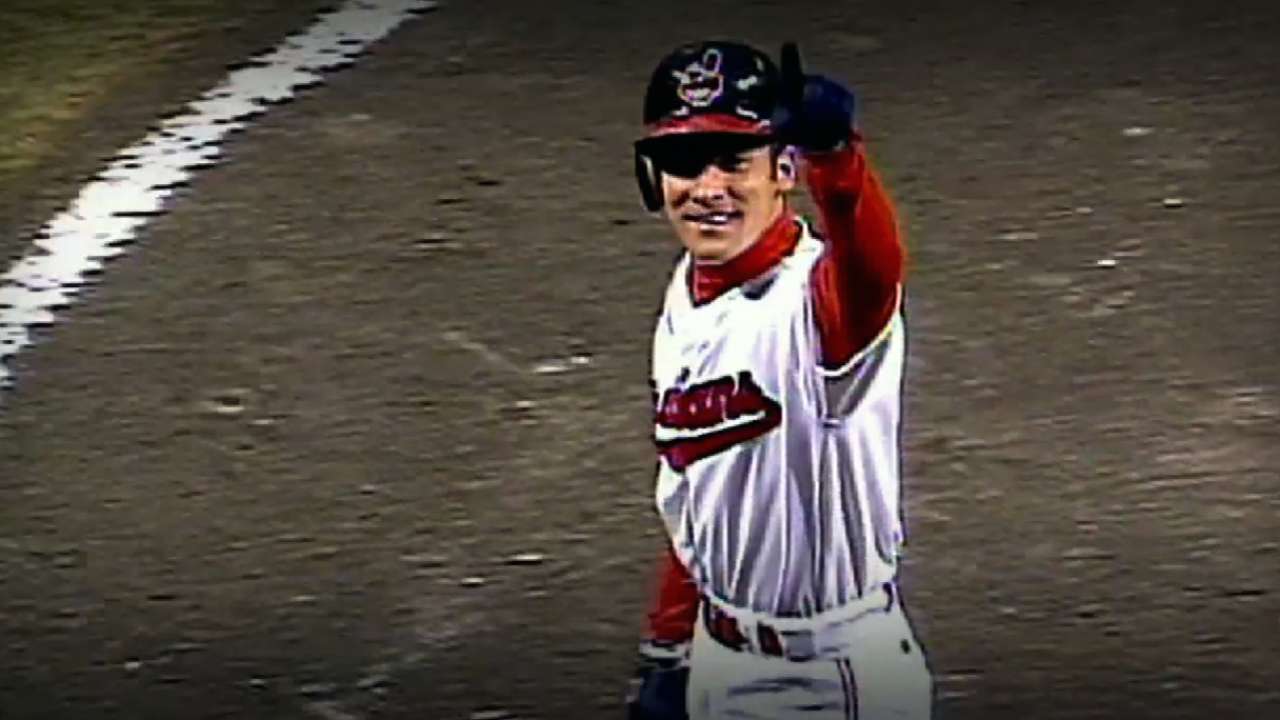 CLEVELAND -- Omar Vizquel was a defensive artist with a glove and he is currently an artist with a paint brush. Asked on Sunday afternoon how he might design a sculpture of himself, the former Indians shortstop flashed a smile.
"Maybe a barehand play," said Vizquel, raising his right arm with an invisible ball in hand.
Vizquel is not getting a statue like his former Indians teammate Jim Thome -- not yet, anyway -- but the 11-time Gold Glover and longtime Tribe shortstop will be inducted into the Indians Hall of Fame on June 21. Vizquel said he was amazed by the honor.
"It's a great piece of history for me that I got to be inducted in the Hall of Fame," Vizquel said, "especially here, where people relate to me as an Indian. When they talk about Omar Vizquel, they always relate the Indians with it. I played in Seattle for five years and I played with the Giants for four years, but I played 11 years here.
"This is where I really established myself. I'm so happy that it happened here with the Indians."
Vizquel played in parts of 24 seasons with the Mariners, Indians, Giants, Rangers, White Sox and Blue Jays, amassing 2,877 hits along the way. Among Major League shortstops, Vizquel is the all-time leader in double plays turned (1,734), games played (2,709) and fielding percentage (.985).
Vizquel -- currently the first-base coach for the Tigers -- will become eligible for baseball's Hall of Fame in 2018, along with Thome.
"I never really pictured myself as a Hall of Famer," Vizquel said. "I really have some great numbers out there, and if people can recognize that and put me in that spot, it'd be amazing. ... Obviously, just being in the Cleveland Indians Hall of Fame is a little step that they can recognize, and maybe someday they can vote for me."
Vizquel also has dreams of one day working as a manager in the big leagues.
"That's going to be the final goal," said Vizquel, who worked as a roving infield instructor for the Angels last season. "I think it's great that I have this opportunity now with the Detroit Tigers to experience some of the things that go on behind the doors."
Jordan Bastian is a reporter for MLB.com. Read his blog, Major League Bastian, and follow him on Twitter @MLBastian. This story was not subject to the approval of Major League Baseball or its clubs.