McAllister refines pitches, adds slider to arsenal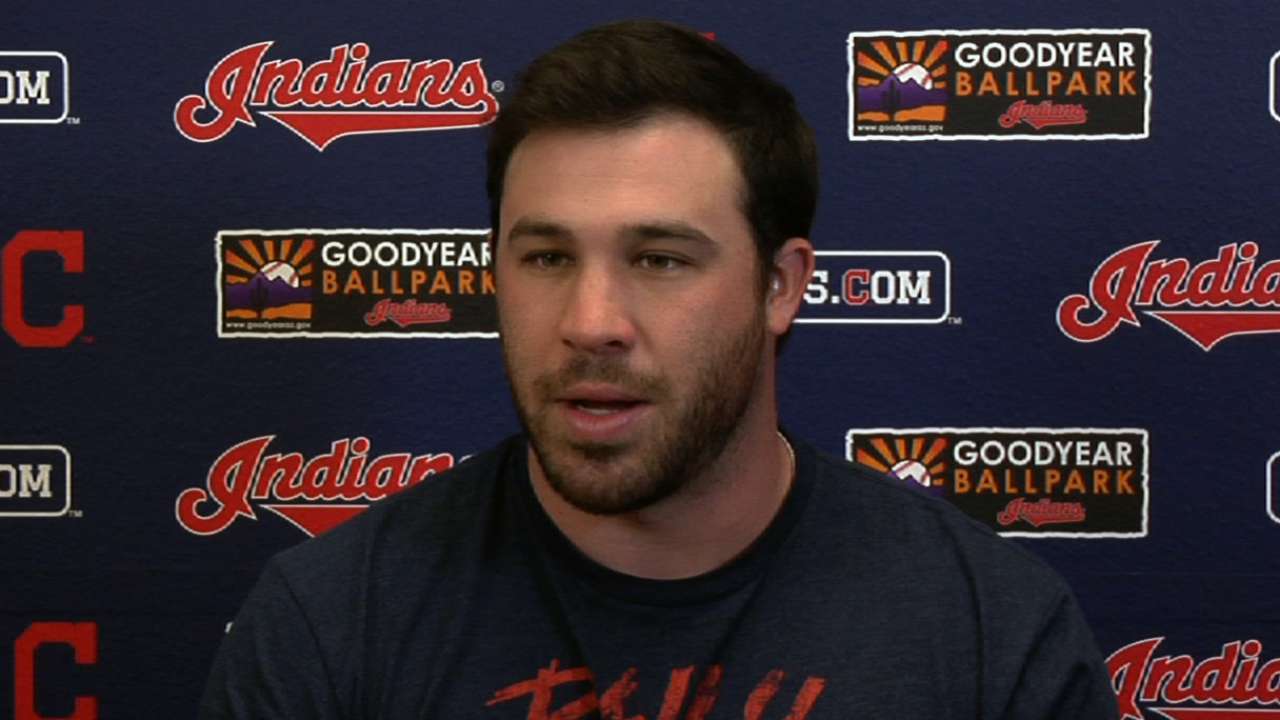 GOODYEAR, Ariz. -- Zach McAllister went home over the winter in search of a strikeout pitch. When the Indians right-hander arrived to Spring Training, he brought a new slider with him.
At the suggestion of Cleveland's coaching staff, McAllister went to work over the offseason on adding a slider to his repertoire. The goal of the pitch, which essentially replaces the inconsistent cutter he featured last season, is to give the Tribe starter a more reliable weapon for hitters to chase.
"I think it'll be important for me," McAllister said Sunday. "I'm a fastball pitcher and I'm going to use my fastball anyways, but to know I have something else I can go to and hopefully get some swings and misses and give a hitter a different look, rather than sticking with my fastball, I think that'll be big for me."
The 26-year-old McAllister headed into camp as one of four virtual locks for the rotation, along with Justin Masterson, Corey Kluber and Danny Salazar. McAllister has spent parts of three seasons in the big leagues with Cleveland with varying results, going 15-18 with a 4.12 ERA in 50 career outings.
Last year, McAllister went 9-9 with a 3.75 ERA in 134 1/3 innings and missed roughly six weeks between June and July due to a right middle finger injury. The big right-hander threw a fastball, splitter, curveball, changeup and cutter last season.
The Indians felt the pitcher could benefit from reorganizing that pitch arsenal.
"McAllister did a really nice job of working on a slider and his split in the offseason," Indians pitching coach Mickey Callaway said. "His slider is noticeably different this year. It looks really good. Last year, he threw a cutter and a curveball, and he kind of banged his cutter and started throwing a little bit of a power slider this year. It looks pretty good.
"He started throwing the split last year, but was kind of inconsistent with it. So if we can get a good secondary pitch for him -- like that good slider and that split -- for wipeout pitches, he's going to be pretty good. That was kind of the goal for this year."
Jordan Bastian is a reporter for MLB.com. Read his blog, Major League Bastian, and follow him on Twitter @MLBastian. This story was not subject to the approval of Major League Baseball or its clubs.