Cautious Indians taking it easy with Salazar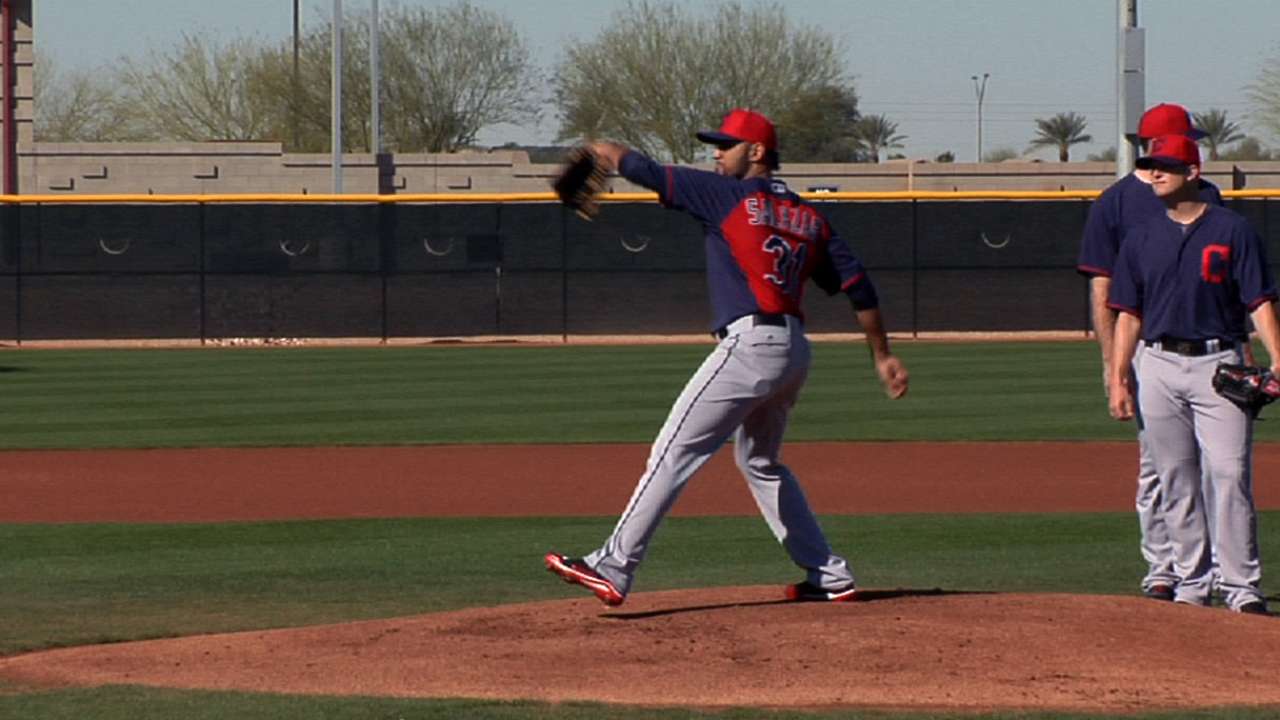 GOODYEAR, Ariz. -- The Indians took extra precautions throughout last season to protect the powerful arm of pitcher Danny Salazar, and the club has adopted the same approach this spring.
As an assortment of Cleveland's pitchers worked through live batting-practice sessions over the past three days, Salazar has limited his throwing to routine bullpen workouts. Salazar said Sunday that there is no injury behind the conservative schedule.
"We're just sticking with a program," Salazar said. "It's not just for now, but for the whole season. It's going to be a long season, so right now we're just in a slow period, just because of that. It's not tough for me to deal with, because it's just workouts right now."
Salazar, 24, underwent Tommy John surgery on his right elbow in 2010 and the Indians have taken a careful approach with his innings in the past few years. After logging just 14 2/3 innings in 2011, Salazar increased to 87 2/3 innings in '12 and then 145 innings in '13. The last figure includes his time at both Triple-A and in the Major Leagues last season.
In 10 outings with the Indians last summer, Salazar posted a 3.12 ERA with 65 strikeouts against 15 walks in 52 innings. He became a fixture in the rotation down the stretch, earned the nod to start in the American League Wild Card Game and now enters camp a virtual lock for the rotation.
Cleveland wants to do all it can to make sure the hard-throwing Salazar can handle a full campaign.
"We're just trying to be smart more than anything," Indians pitching coach Mickey Callaway said. "He's a guy that throws hard and you want to make sure that we can control that and still get something out of it. He's on the same schedule as everybody else; he's just pushed back a little bit."
Jordan Bastian is a reporter for MLB.com. Read his blog, Major League Bastian, and follow him on Twitter @MLBastian. This story was not subject to the approval of Major League Baseball or its clubs.