This spring brings job security to righty Kluber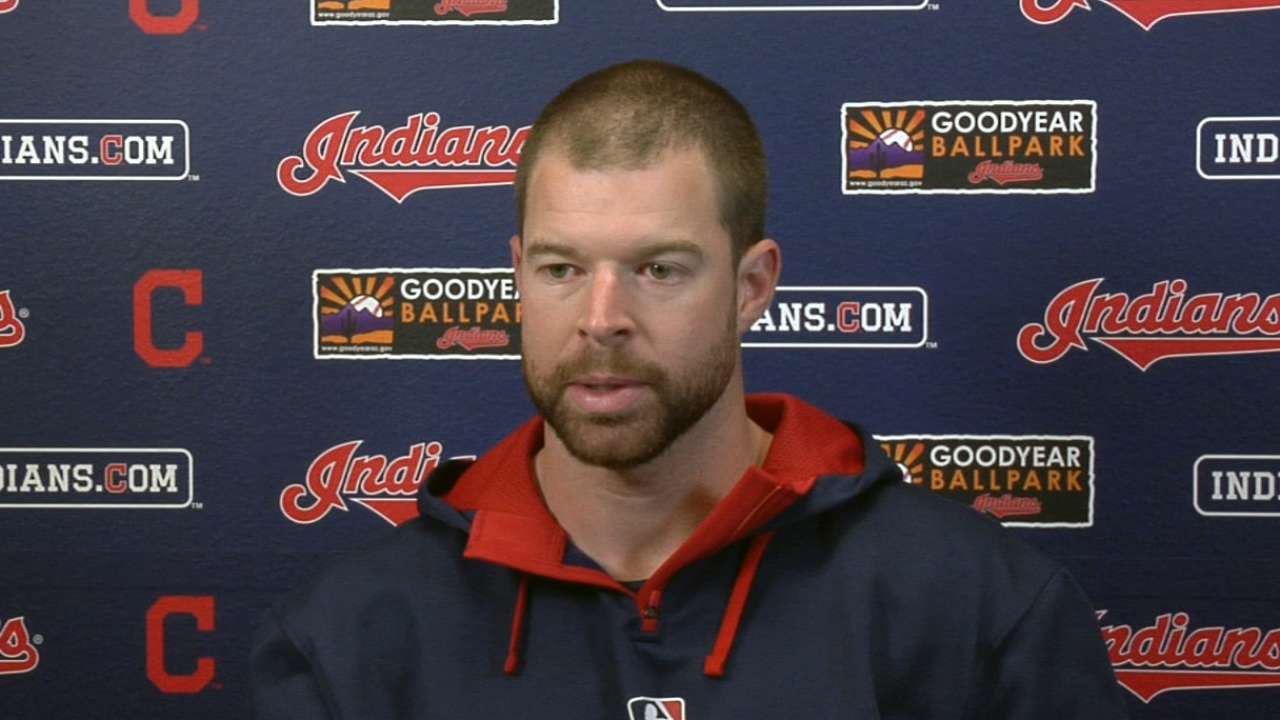 GOODYEAR, Ariz. -- Things have changed drastically for Corey Kluber over the past year. The right-hander existed in the background for the Indians last spring, opened the season in Triple-A and was an emergency callup in April.
Kluber is now firmly in Cleveland's rotation plans.
"I'm really not trying to approach it any differently," Kluber said on Monday. "My focus is just kind of every day, setting a goal or pinpointing something to work on and going out there and trying to achieve that. It's recognizing what I need to for that day. I think that's kind of the same approach I took in the past.
"I didn't really look at it in past years as, 'Oh, I'm competing against so-and-so. I need to go out and pitch better than them.' Regardless of the situation, I take the approach of, 'If I go out there and do my work, it'll all take care of itself.'"
Kluber went to work last season after getting his chance and it took care of his job security entering 2014.
In 26 appearances for the Indians last year, the 27-year-old Kluber went 11-5 with a 3.85 ERA and 136 strikeouts against 33 walks in 147 1/3 innings. Kluber was on a roll from May 15-Aug. 5, turning in a 3.05 ERA with 96 strikeouts in 99 2/3 innings before being sidelined for the rest of August with an injury to his right middle finger.
Kluber returned healthy in September and returns this spring as a virtual lock for the rotation, along with Justin Masterson, Danny Salazar and Zach McAllister. The fifth spot on the starting staff is up for grabs among Carlos Carrasco, Josh Tomlin, Trevor Bauer, Aaron Harang and Shaun Marcum.
Typically, pitchers who are not competing for a spot use Spring Training to work on specific tasks. Kluber said he is concentrating on throwing all his pitches for strikes, but the righty added that the competitor in him will likely surface once Cactus League games begin.
"For me, personally," Kluber said, "I think once you get another team's hitter in the box, it's always going to be the same. I don't think I'm ever going to be one of those guys who goes out there and just feels my way through my first three or four spring outings."
Jordan Bastian is a reporter for MLB.com. Read his blog, Major League Bastian, and follow him on Twitter @MLBastian. This story was not subject to the approval of Major League Baseball or its clubs.