Francona gets clarity on instant-replay changes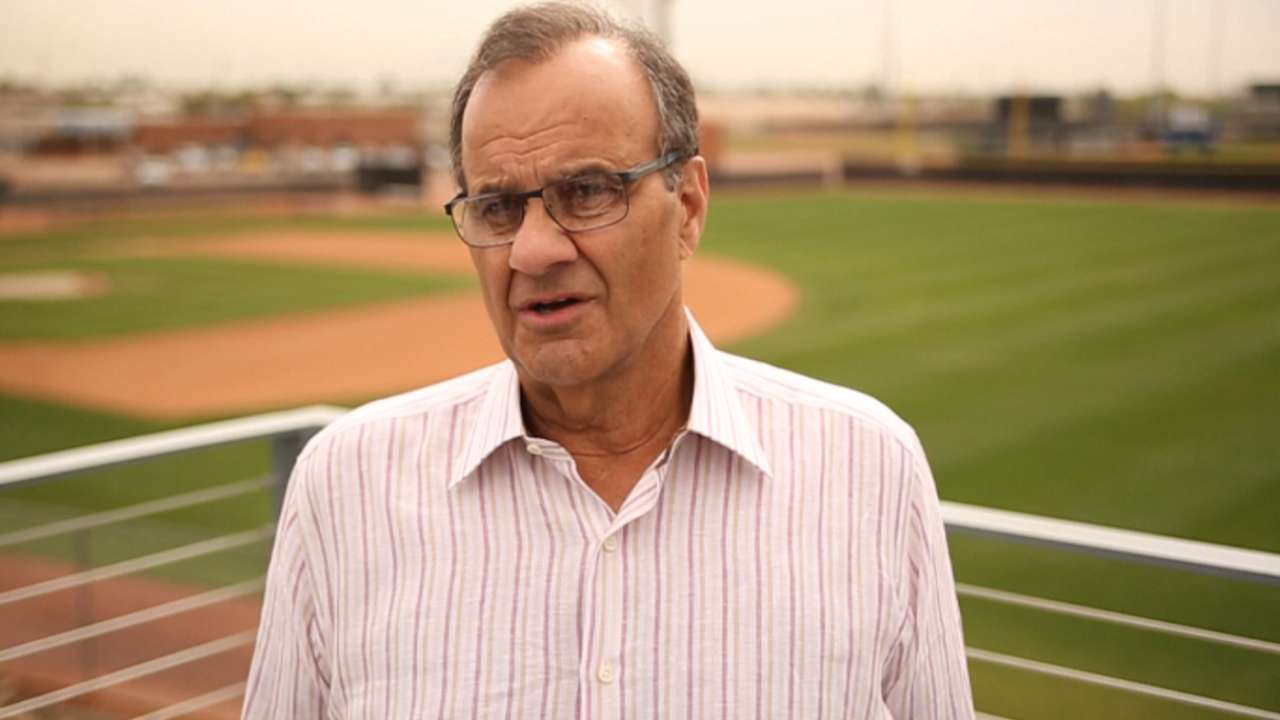 GOODYEAR, Ariz. -- Indians manager Terry Francona admits to having some anxiety over the changes that have been made to baseball's instant-replay system. After a couple of meetings with Major League Baseball officials, he expects his nerves to calm down a little.
Francona, general manager Chris Antonetti and other members of Cleveland's staff met with MLB executives in Peoria, Ariz., on Tuesday evening to go over the revamped replay rules, which now include manager challenges. On Thursday morning, MLB officials will swing by the Indians' spring facility to meet with the team to go over a variety of topics.
"There were a couple moments of panic," Francona said of trying to grasp the new replay system at first. "But I took notes [during Tuesday's meeting] and I know Chris did and all the guys who were there, and we kind of put our heads together. I know I'll feel better after those guys come [Thursday].
"We've got some work ahead of us. I think we know that. I think the one thing we need to remind ourselves is that you can make yourself go crazy thinking up every single play."
Francona noted that Tuesday's gathering -- one that included MLB executive vice president Joe Torre and replay subcommittee member Tony La Russa -- included going over plays that are reviewable, among other issues. Indians bench coach Brad Mills, assistant GM Mike Chernoff and director of baseball operations Derek Falvey were also on hand.
As part of the new system, each team will have a technician in the clubhouse during games to monitor plays and communicate with the dugout about whether a challenge might be in order. Francona indicated that the Indians are in the process of hiring someone for that role and an announcement could come within the next few days.
Francona still has questions about MLB's new experimental rule covering home-plate collisions, but he said he plans on trying to get more clarity and information during Thursday morning's meeting.
This spring, at least five of Cleveland's Cactus League games will include the use of the new instant-replay system.
"There's a lot to explain," Francona said. "Any time there's something new, I think your initial thought is panic or anxiety, especially with all that's potentially riding on it. I guess my first thought was, 'OK. Slow down. Take a deep breath. Process it.' And then try to figure out as we go what's the best way to view this."
Jordan Bastian is a reporter for MLB.com. Read his blog, Major League Bastian, and follow him on Twitter @MLBastian. This story was not subject to the approval of Major League Baseball or its clubs.