Santana getting comfortable at third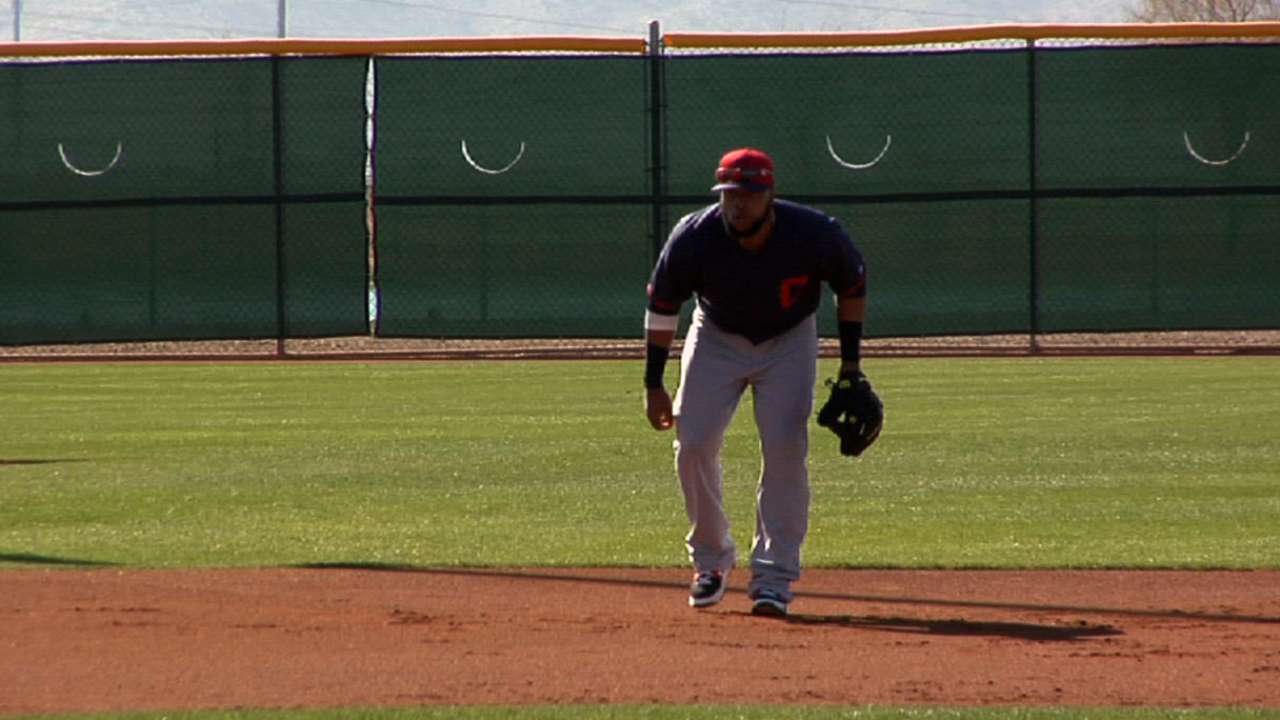 GOODYEAR, Ariz. -- Spring Training games will provide the true test for Carlos Santana in his transition from catching to third base. The Indians will just have to wait to see what other contests bring, because Santana's debut at the hot corner Thursday was mostly uneventful.
In Santana's first professional game at third since June 2008, when he was still a farmhand in the Dodgers' system, no balls were hit in his direction. Santana stayed on the field for two innings and his only action was successfully corraling a relay throw from the outfield.
As Santana continues the potential move to third base, Indians manager Terry Francona plans to do everything possible to help with the comfort level.
"There's going to be so much of a microscope on him," Francona said. "The best thing I can do is probably help take it off. Let the kid play."
Santana's shift to third base comes in the wake of Yan Gomes' emergence as Cleveland's starting catcher. The switch-hitting Santana -- the Tribe's planned cleanup hitter -- has played first base and designated hitter in the past, but he began working on third over the offseason. During winter ball in the Dominican Republic, Santana manned third in roughly 30 games.
After working as a catcher for the first few days of camp this spring, Santana moved exclusively to third base in morning workouts. He will continue to play only third for at least a couple weeks, giving Cleveland time to evaluate how he responds to game-speed situations.
Santana's only action in Thursday's game against the Reds came in the second inning, when Zack Cozart doubled into the left-center field gap and tried to stretch it into a triple. Center fielder Michael Bourn retrieved the ball and fired it to shortstop Mike Aviles, who then fired a one-hopper to Santana. The third baseman gloved it cleanly and swiftly applied a tag on Cozart for an out.
"He's trying to prove something," Francona said. "Whether it's to himself or to us or both, he's trying. And he's been very consistent with his approach."
Jordan Bastian is a reporter for MLB.com. Read his blog, Major League Bastian, and follow him on Twitter @MLBastian. This story was not subject to the approval of Major League Baseball or its clubs.