Moncrief tastes fame after photo of 'kitchen' catch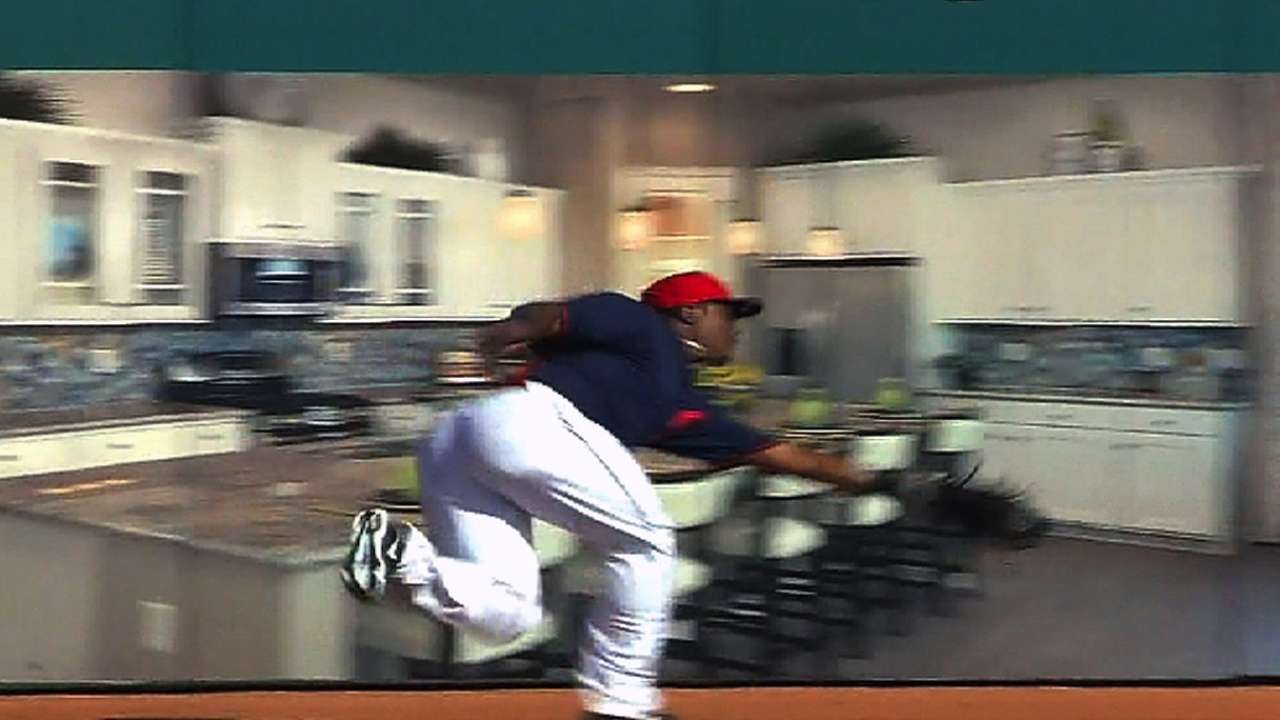 GOODYEAR, Ariz. -- Teammates began to gather behind the group of reporters that surrounded Indians prospect Carlos Moncrief on Friday morning. There was quiet laughter as the young outfielder discussed the photograph that put him in the national picture this week.
"Ever since that photo, you've become a big deal," Minor League catcher Tony Wolters teased.
It happened during Wednesday's 8-3 Cactus League loss to the Reds. In the seventh inning, Moncrief made an impressive running catch in right field to rob Cincinnati's Kristopher Negron of an extra-base hit. The photographers in the camera well down the third-base line snapped away, unknowingly capturing a unusual image.
The photos -- one by Chuck Crow of the Cleveland Plain Dealer and another by Paul Sancya of the Associated Press -- show Moncrief making the catch, but he appears to be inside an immaculate kitchen. Only the very bottom of the pictures (where the dirt of the warning track can be spotted) reveal that this was not some Internet meme, but an illusion created by an advertisement on the outfield wall.
Moncrief, who hit .284 with 17 home runs and 75 RBIs in 129 games for Double-A Akron last year, was confused when he first saw one of the photographs.
"I saw it the day I made the catch," Moncrief said. "I went on the Internet, because I wanted to see if there was a video. Everybody was telling me it was good. I wanted to see it and I saw the picture. I was like, 'I'm in a kitchen?' I thought somebody photoshopped it or something like that.
"And then when I came to the field [Thursday], I saw the advertisement behind me. It was smaller, though, in person. It looked big on the picture. It's a nice picture. I liked it."
Asked if he could cook, Moncrief laughed.
"I cook a good grilled cheese," Moncrief said with a grin. "Real good grilled cheese."
Hitters be warned: Don't come into Moncrief's kitchen.
"I like that," Moncrief said. "I might have to get a tattoo that says that."
Jordan Bastian is a reporter for MLB.com. Read his blog, Major League Bastian, and follow him on Twitter @MLBastian. This story was not subject to the approval of Major League Baseball or its clubs.