Swisher chooses to ease into Spring Training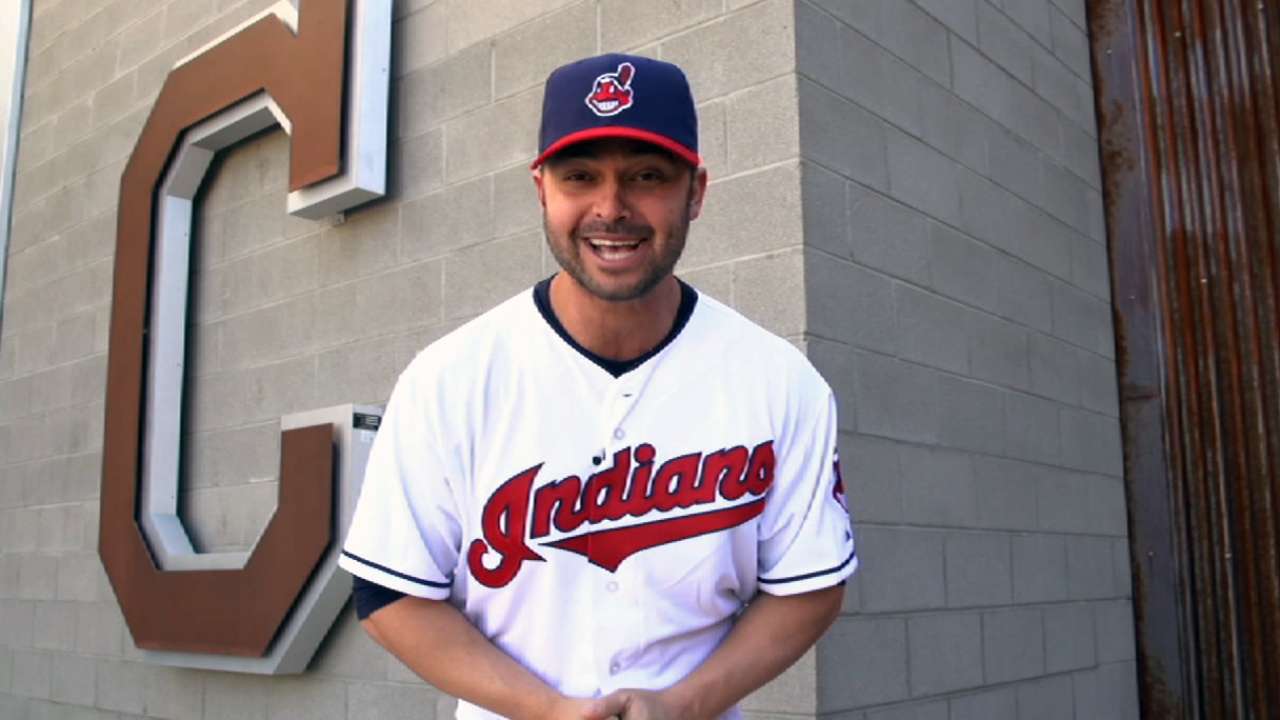 GOODYEAR, Ariz. -- It is not uncommon for a veteran player to ease his way into the Spring Training routine. Nick Swisher took that approach in the early days of camp this year, but the Indians first baseman was back on the field Sunday afternoon.
For his Cactus League debut, Swisher was slotted into the second spot of the lineup for the Indians, providing an early look into how he might be used this season. Swisher said he was thrilled to be back in the order as Cleveland begins its quest to build on last summer's run to the postseason.
"It was nice to get out there, man," Swisher said, "just to be out there with the guys and playing. We're super early in Spring Training now, but just to be able to get out there, get a few hacks, it felt good."
Swisher went 0-for-3 in his three plate appearances for the Tribe, but he did strike the first blow within a three-run outburst in the fifth inning. With one out and runners on the corners, Swisher chopped into a fielder's choice, but Yan Gomes scored from third base to put Cleveland on the board.
Cleveland played its first three games of the spring without Swisher, who asked manager Terry Francona to keep him off the field for a handful of contests to start the preseason. Swisher took that approach due to feeling that he pushed things too hard too early in the schedule last year, when he joined the Indians after signing a four-year, $56-million contract.
Swisher felt that too much was made this past week over the fact that he took the first few games off.
"In February? It's not a big deal," Swisher said. "I just said, 'Hey, man, let's give myself a week to get into Spring Training and then start playing some games.' I don't know, man. I think you guys are looking way too into it. Go to some other clubs and see how they do it."
In 146 games for Cleveland last season, the 33-year-old Swisher hit .246 with 22 home runs, 27 doubles and 63 RBIs. At various points throughout the year, Swisher dealt with a left shoulder issue, which had its roots in Spring Training.
Jordan Bastian is a reporter for MLB.com. Read his blog, Major League Bastian, and follow him on Twitter @MLBastian. This story was not subject to the approval of Major League Baseball or its clubs.