Utility man Aviles stays ready for Francona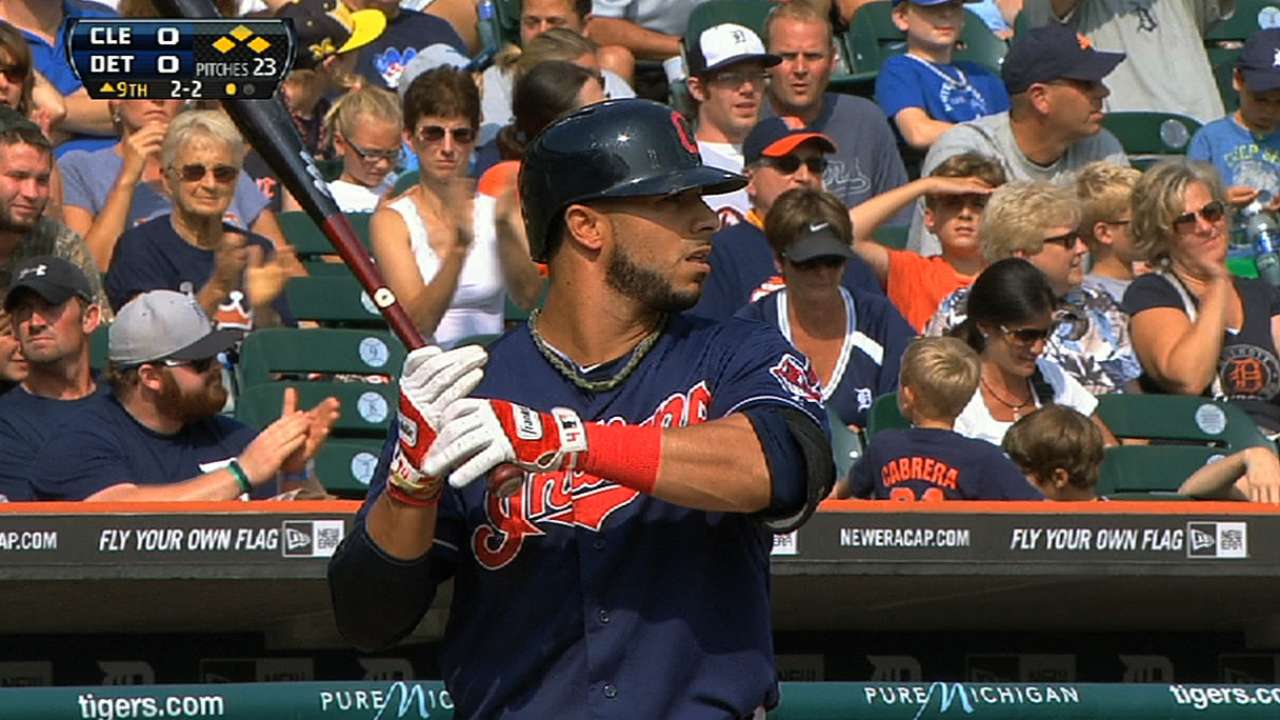 GOODYEAR, Ariz. -- Mike Aviles is on the Indians' bench, but he does not feel like a bench player. The utility man said that manager Terry Francona creates that kind of feeling with the way he mixes and matches with his reserve players.
"That's the beauty of it," Aviles said on Monday. "Tito understands the game. He understands that he's got to keep his starters fresh and he's got to keep his bench guys in there, too, if he wants them to produce. ... Some managers don't use the bench as much, but a guy like Tito knows exactly what it takes to win a ballgame. That's the bottom line -- winning ballgames."
Aviles and Ryan Raburn return as Cleveland's main utility men, offering insurance and depth at a variety of infield and outfield positions. After serving as Boston's starting shortstop in 2012, shifting to the bench role was an adjustment for Aviles last season, but he embraced the role with the knowledge that Francona would find ways to work him into the lineup.
In order to be ready for bench duty, Aviles said he kept training like a starter.
"In all honestly," Aviles said, "the one thing that I've always told myself is -- regardless of whatever role I'm going to be playing that season -- to prepare like I'm going to play for 162 games. I feel like, and I said this last year, the key is coming to the park, feeling like you're going to play and preparing like you're going to play.
"It's easier to not play that way than it is to mentally tell yourself, 'I'm not playing today, so I have time to get ready.' Then, all of a sudden, it's harder to ramp up. My whole goal, especially starting from Spring Training is to prepare like I'm a starter. Mentally, I know I can adjust from there."
Last season, the 32-year-old Aviles hit .252 with nine home runs and 46 RBIs in 124 games for the Indians, who used him at second base (12 games), shortstop (46), third base (56) and in the outfield (five). Aviles is prepping for similar duties this year under Francona, who loves being able to rotate versatile bench players in and out of the lineup.
"They have to be good enough, and they are," Francona said of Aviles and Raburn. "If they don't play, I think you're hindering their chances to help your team win. Guys like Aviles, Raburn, you've got to get them some at-bats. when you need them, whether you say they've got to have some gas in the tank or however you say it, they need some of those at-bats."
Jordan Bastian is a reporter for MLB.com. Read his blog, Major League Bastian, and follow him on Twitter @MLBastian. This story was not subject to the approval of Major League Baseball or its clubs.