Rebuilt Pestano appears street-ready in first outing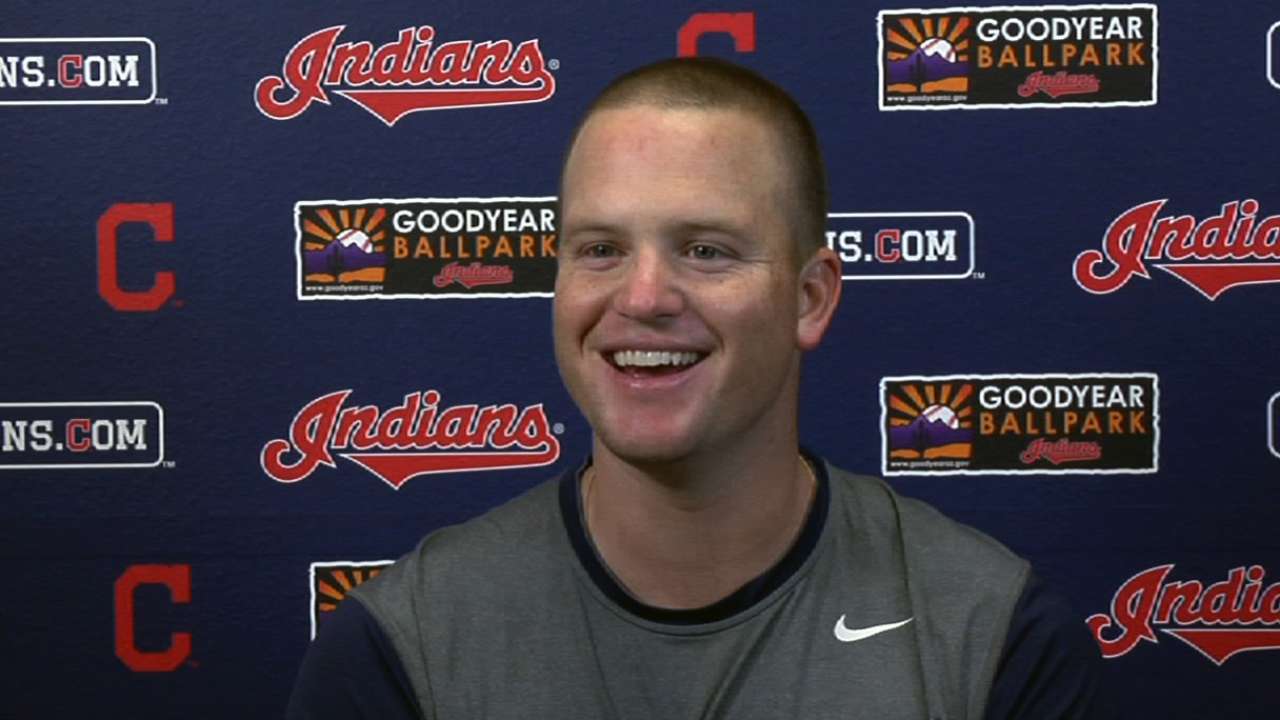 GOODYEAR, Ariz. -- Vinnie Pestano comes up with a conditioning goal each offseason. Last year, the Indians reliever focused on strengthening his legs. Two years ago, Pestano concentrated on building up his upper body.
Pestano showed up leaner this spring after deciding to use this past winter to give himself an overhaul.
"It's always been about, 'What's one thing I can do to really focus on the offseason and try to get better?'" Pestano explained. "Going into this offseason, when I told myself I was going to take a lot of time off, it was kind of like a car that had a different color door on, and a different spoiler, and it's got a bunch of patchwork on it."
"And, the next thing you know, it's just [an ugly] looking car. So I was like, 'Do I want to do that? Do I want to keep adding parts on the car? Or, do I want to just strip the car and try to start new?' So I stripped the car."
The long and short of Pestano's analogy is that he traded what he considered "bad weight" for "good weight" this offseason. The right-hander needed a mental break after experiencing the most trying season of his career in 2013, but he also felt he needed to get himself in better physical condition to help find himself again on the mound.
Last season, Pestano turned in a career-high 4.08 ERA in 37 games, dealt with a right elbow injury, faced a demotion to Triple-A and lost his job as Cleveland's main setup man. That all came after Pestano turned in a 2.32 ERA (67 games) and 2.57 ERA (70 games), respectively, in the 2011 and '12 seasons.
Pestano said his most recent weigh-in had him at 206 pounds, which is 10-15 pounds lighter than recent springs.
"I'm still a car,' Pestano said with a slight laugh. "I'm still a car with a lot of city miles on it. Same engine. Same foundation. Just better parts."
If Monday's seven-pitch outing against the Rangers was any indication, Pestano could be on the cusp of a comeback. The right-hander breezed through his first game action of the spring, providing the pitcher and the Indians with a promising starting point as he fights for a bullpen spot.
"It'll be interesting to see where this goes from here," Indians manager Terry Francona said, "because [Monday] was really encouraging."
Jordan Bastian is a reporter for MLB.com. Read his blog, Major League Bastian, and follow him on Twitter @MLBastian. This story was not subject to the approval of Major League Baseball or its clubs.