Raburn's mechanical tweaks paying off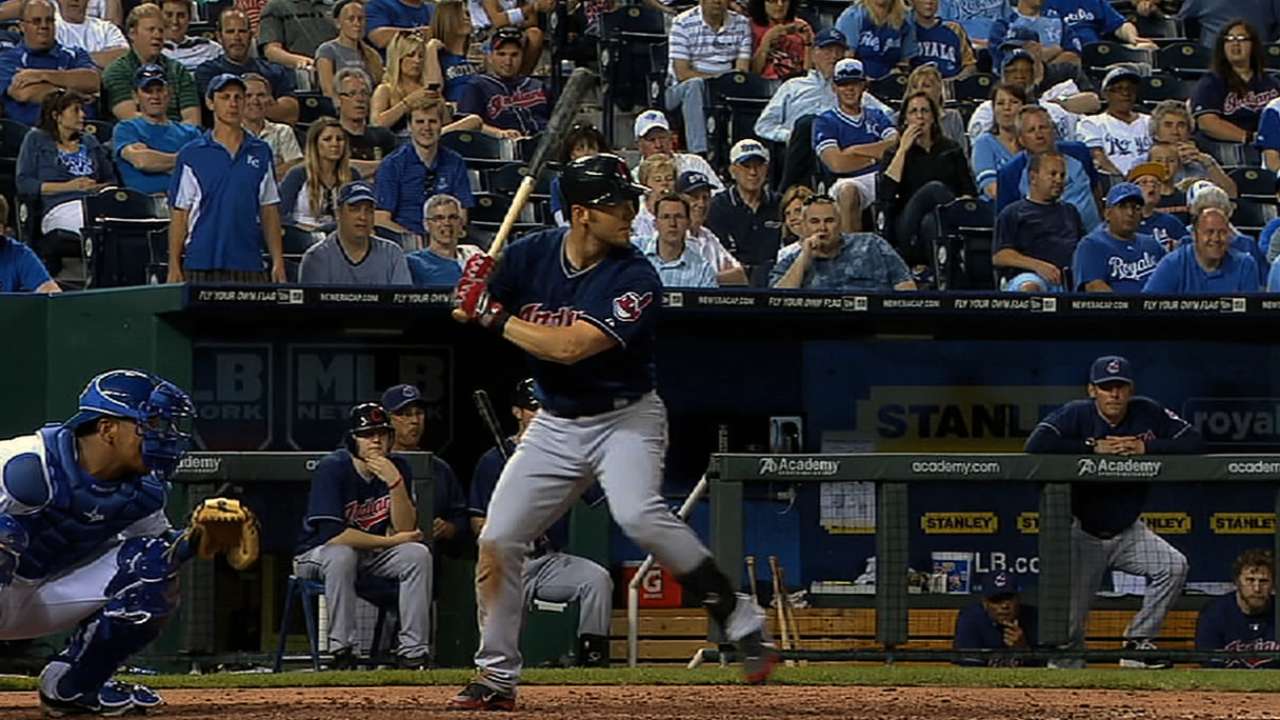 GOODYEAR, Ariz. -- Ryan Raburn knew the flaws in his swing when he joined the Indians, but the utility man was not sure how to fix it. When Cleveland got him in camp before last season, the coaching staff felt that it had come up with a solution.
One year later, the results appear to back that up.
"We got together and started doing some drills," Raburn said, "and kind of one thing led to another and things started clicking and working."
Raburn tweaked the way he used his lower half, adding more of a leg kick, and he focused on keeping his head still. It sounds simple, but Raburn said "drifting" was a big problem in previous years. He struggled with staying back in his swing and that led to head movement and timing issues.
Last spring, Raburn tackled those problems with his refined mechanics and the power he usually shows in the spring continued into the season.
"I learned a lot last year," Raburn said. "I really used my legs and was staying behind the ball. I didn't have as much head movement last year, so I saw the ball a lot better. The key to hitting is see the ball, hit the ball. I think the main key was that I was able to see the ball a little bit better last year."
This spring, Raburn already has a pair of home runs, including one off Seattle lefty Lucas Luetge in Wednesday's 8-5 win for the Tribe. Raburn is used to the spring success, though. Over the past five preseasons, he has hit .332 (73-for-220) with 20 home runs and 53 RBIs between his stints with the Tigers and Indians.
What changed last year is Raburn maintained that pace in the regular season. Last year, he launched 16 homers in 243 at-bats, making him the Major League leader in long balls among players with fewer than 300 plate appearances. Since joining Cleveland, Raburn has belted 23 home runs in 296 at-bats between two springs, last season and the American League Wild Card Game.
"That was really nice," Raburn said of his showing last season. "That was a big confidence boost for myself. I had a lot of confidence going into the season and just to be able to continue with it, it definitely made me feel great about myself in general. My big thing last year, man, I just wanted to have fun."
Jordan Bastian is a reporter for MLB.com. Read his blog, Major League Bastian, and follow him on Twitter @MLBastian. This story was not subject to the approval of Major League Baseball or its clubs.