Kluber walks softly, but Francona notices fire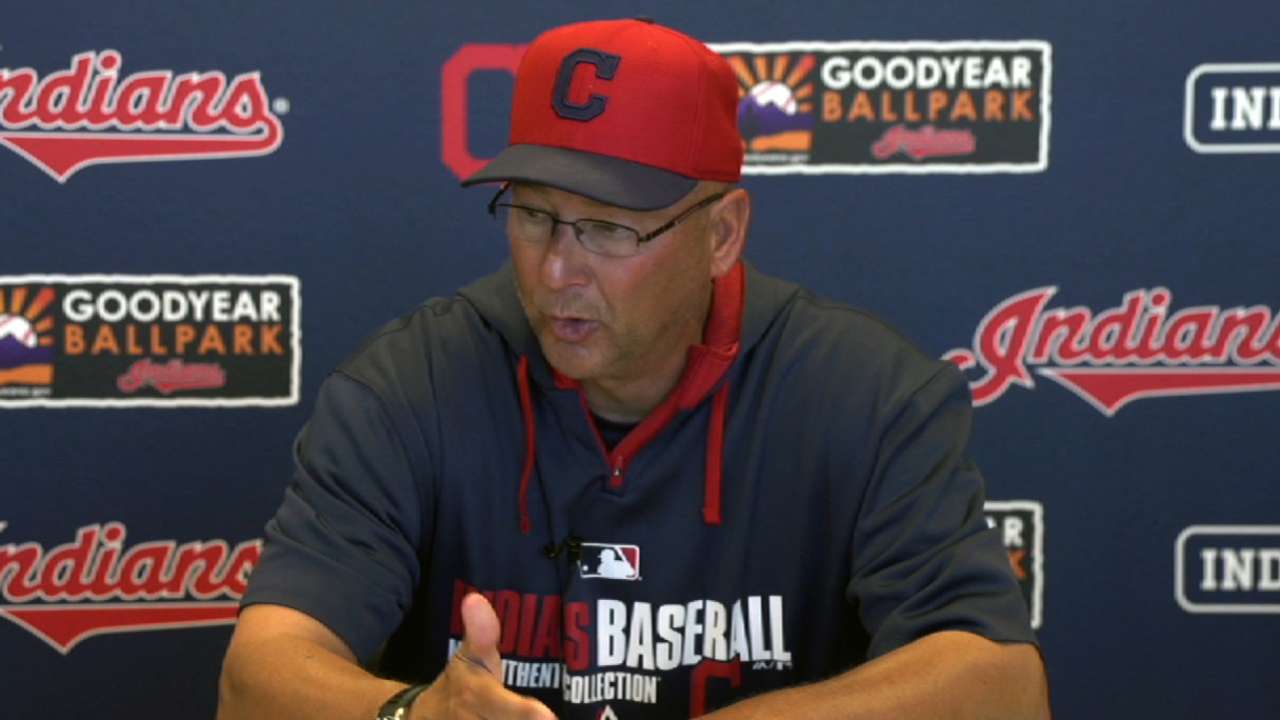 GOODYEAR, Ariz. -- Indians pitcher Corey Kluber does not look for attention. The right-hander has a quiet punch-in, punch-out mentality that fits well in a blue-collar town like Cleveland.
Indians manager Terry Francona said not to let Kluber's personality fool you.
"As you get to know him," Francona said, "there's a fire there. It's just not very loud."
During Friday's 7-2 win over the Cubs, Kluber put that competitive fire on display in a three-inning performance for the Indians. The righty has been concentrating this spring on pitching ahead in the count and throwing strikes with all his pitches, and his outing against Chicago served as a perfect summation of that approach.
Kluber pounded the strike zone and piled up five strikeouts with no walks, giving him six strikeouts against no walks in six Cactus League innings this spring.
"I felt good," Kluber said. "There were a few instances where I did fall behind guys, but when I was out there, it was, 'Get back in the zone. Give them a chance to hit it.' Those few times when I did fall behind guys, I still threw strikes and got soft contact. It kind of shows yourself right there, even when you're behind, you don't have to make that perfect pitch. Just execute a good one."
That style helped the 27-year-old Kluber go 11-5 with a 3.85 ERA in 147 1/3 innings last season for the Indians, who plan on opening the year with him in the rotation. Justin Masterson is in line to once again begin the season as Cleveland's No. 1 starter, and Kluber could be right behind him in the second slot.
"You watch him pitch," Francona said. "The ball's coming out the same or better with seemingly less effort. I know it's not that easy, but he's not falling all over the mound. He's staying in his delivery. One is his confidence. Two is his work ethic. I think he's gotten stronger. I keep saying it, because I feel that way, you can win with guys like Klubes. He just doesn't have a big track record yet. He will."
Jordan Bastian is a reporter for MLB.com. Read his blog, Major League Bastian, and follow him on Twitter @MLBastian. This story was not subject to the approval of Major League Baseball or its clubs.