Pestano not paying attention to early radar readings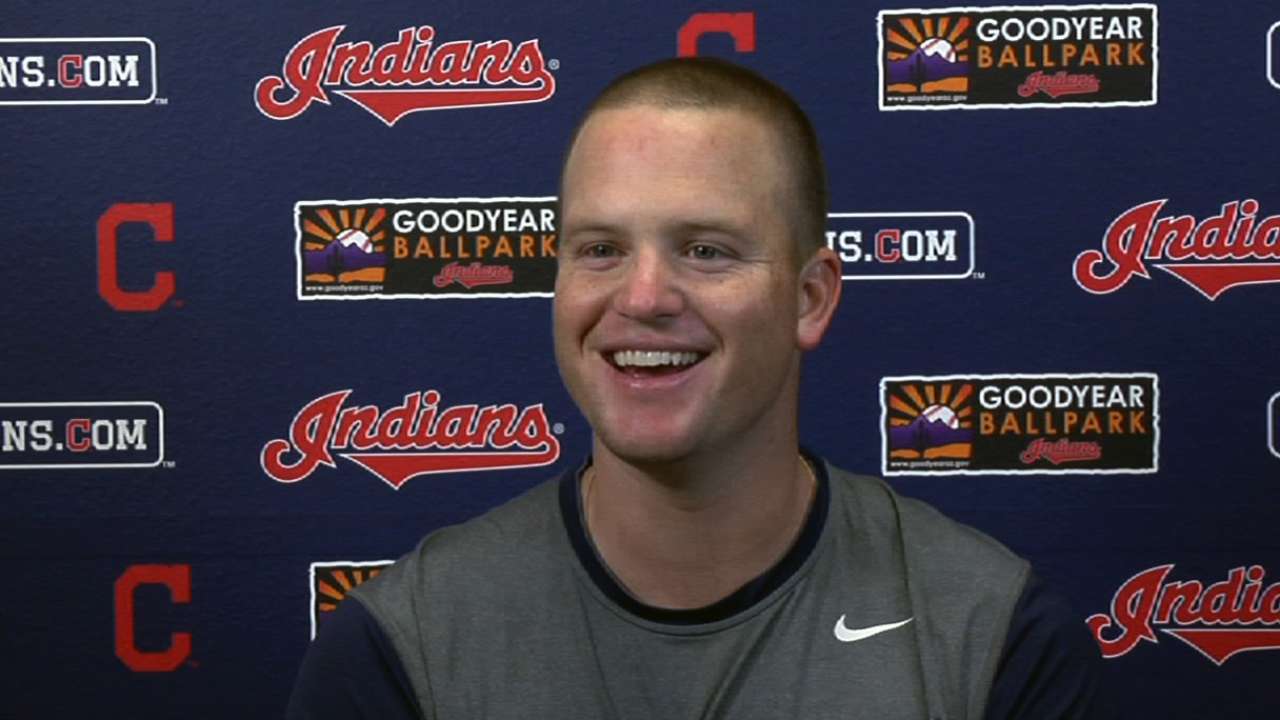 GOODYEAR, Ariz. -- Vinnie Pestano does not know how hard he is throwing right now, and the Indians reliever has no plans of checking any radar readings. So far this spring, he has seen some bad swings and frustrated body language from hitters, and that is enough for him.
Pestano is confident that the velocity will pick up as the regular season nears.
"It could be 78 mph, as long as the ball's doing what I want it to do," Pestano said on Saturday morning. "The swings that I'm seeing are comparable to the ones that I used to get. ... I'm seeing guys behind fastballs. Even if it's still the second week of games, it's still good to see. There's still more work to be done."
Pestano, 29, is fighting for a spot in the bullpen this spring after losing his job as Cleveland's primary setup man last season. In 37 appearances last year, the right-hander posted a career-high 4.08 ERA and ended with 37 strikeouts and 21 walks in 35 1/3 innings. Pestano also dealt with right elbow issues early in the season after taking part in the World Baseball Classic.
According to fangraphs.com, Pestano averaged 91.2 mph with his fastball last season. That was down from 91.8 mph in 2012 and 92.7 in 2011, and manager Terry Francona has indicated that the pitcher's velocity has been lower than his usual speed early on this spring.
"From talking to everybody from before I was here," Francona said, "it's actually right where it's been prior to the WBC. Last year, he ramped up really quick. That's the challenge sometimes of a guy coming back like Vinnie. Until he's throwing 93, everybody's going to say, 'Where is it?' When, in reality, this is how he's always built up.
"Now, again, by the end of March you'll be looking for more. But this is how he's looked in the past."
Francona added that it can be a good thing that Pestano is not monitoring the radar readings right now.
"That's OK," said the manager. "We don't want him trying to generate more. That doesn't work. He's got the late movement we're talking about and, over the normal progression of the spring, that's what you should see."
Jordan Bastian is a reporter for MLB.com. Read his blog, Major League Bastian, and follow him on Twitter @MLBastian. This story was not subject to the approval of Major League Baseball or its clubs.