Vet infielder Aviles adding 'outfielder' to long resume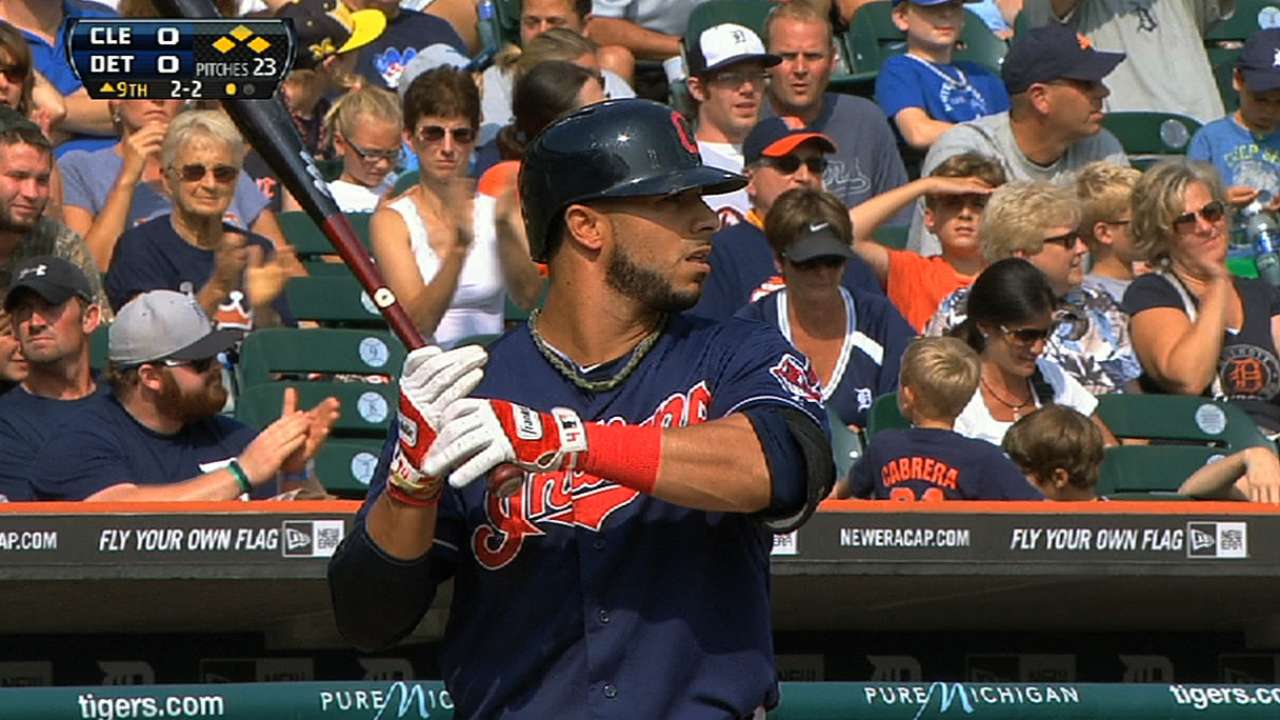 GOODYEAR, Ariz. -- Veteran infielder Mike Aviles is in the process of adding "veteran outfielder" to his list of career accomplishments, and so far Indians manager Terry Francona has liked what he's seen. Aviles played right field on Monday against the Angels a day after playing left field against the Brewers, and it could be a continuing trend as the Indians look to make the most of their roster's versatility in 2014.
"You may even see him in center," Francona said. "If he plays center in a Spring Training game and a ball gets hit over his head, it's OK. I thought he looked like a left fielder yesterday, and that's a compliment. He hadn't even been taking balls out there. That's how much I trust him."
Aviles came over to Cleveland in a three-player trade in November 2012 that sent Esmil Rogers to Toronto and also netted the Indians catcher Yan Gomes. Aviles hit .252 with nine homers and 46 RBIs in 361 at-bats while playing third base, second, shortstop and five games in the outfield (four in left, one in right) in 2013.
"He embraces [the role], and he understands that he can get more at-bats and help us win by being able to move around, and when he moves around, play the game right," Francona said. "And I think he really takes a lot of pride in that."
Doug Miller is a reporter for MLB.com. Follow him on Twitter @DougMillerMLB. This story was not subject to the approval of Major League Baseball or its clubs.