Honesty the best policy for Francona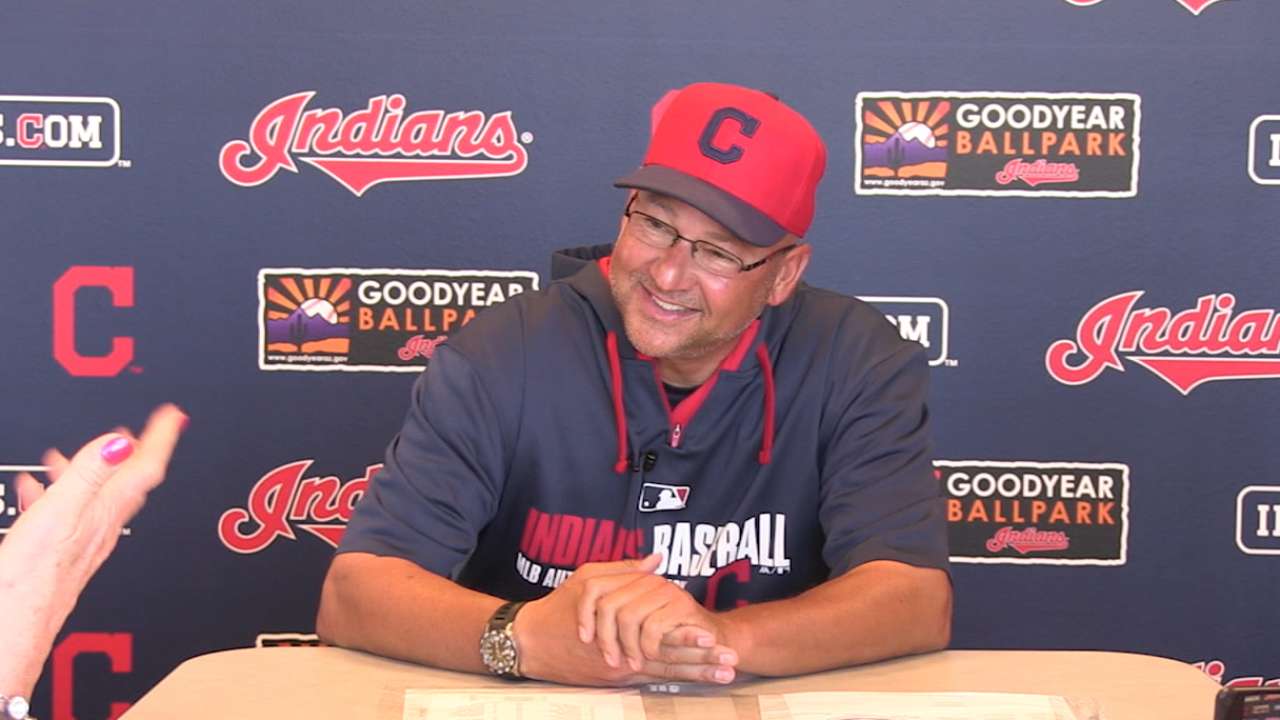 GOODYEAR, Ariz. -- Manager Terry Francona said one thing he's always done is make it very clear to players at the beginning of Spring Training what their chances might be to make the team. Francona said he had such discussions with veterans including Aaron Harang, Jeff Francoeur, Elliot Johnson and Nyjer Morgan, for example, and that he was "brutally honest" as always.
"The last thing I want to do is be a used-car salesman -- talk a guy into coming into camp, and then him not having a fair shake or what we told him," Francona said. "That wouldn't work. … They all can't make the team, most likely. And we really like them all. So the conversations you have toward the end of camp are very difficult conversations.
"If you know you've been honest, it helps. It doesn't make it easy, but it helps."
Doug Miller is a reporter for MLB.com. Follow him on Twitter @DougMillerMLB. This story was not subject to the approval of Major League Baseball or its clubs.