Masterson named Opening Day starter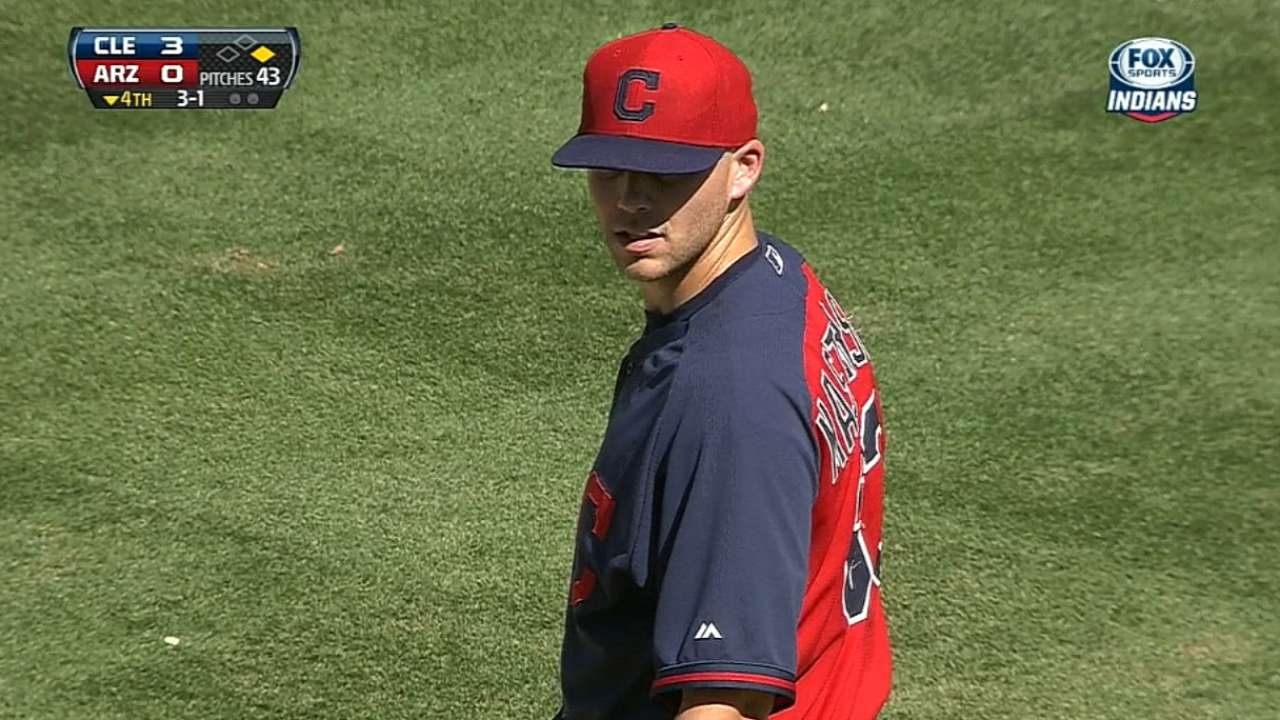 SCOTTSDALE, Ariz. -- The news was not surprising at all, but it was delivered in an impressive, polished way.
Following the Indians' 7-1 win over the D-backs at Salt River Fields, Indians manager Terry Francona was asked about Justin Masterson's four-inning, hitless outing, and he smiled before speaking.
"I thought our Opening Day starter looked pretty good," Francona said, and with that, one of the most expected moves of the spring had come to fruition. Masterson will get the ball on March 31 in Oakland against the A's, and it will mark the big right-hander's third consecutive Opening Day nod.
"He's getting his foundation, and he's getting deeper and deeper, and he'll continue to do so," Francona added. "He's got good movement on his two-seamer, he'll ramp up his fastball when he wants to and he's working on getting that breaking ball into season form. That's what a good pro does."
During his four innings of shutout ball Tuesday, Masterson struck out one and walked one and hit two batters -- Martin Prado and Masterson's former Tribe teammate, Shelley Duncan.
"We're getting closer," Masterson said. "We just got into the five-day rotation, so a little bit more time between the outings. ... It felt good. It felt fresh. We're working through it on the road. We're getting there.
"I wouldn't say it's perfect, but I like where we're at. We're along the path, in the zone, the ball's moving really good, which is always exciting, and I'm hitting a few people here and there."
Doug Miller is a reporter for MLB.com. Follow him on Twitter @DougMillerMLB. This story was not subject to the approval of Major League Baseball or its clubs.