Francona not rushing decision at third base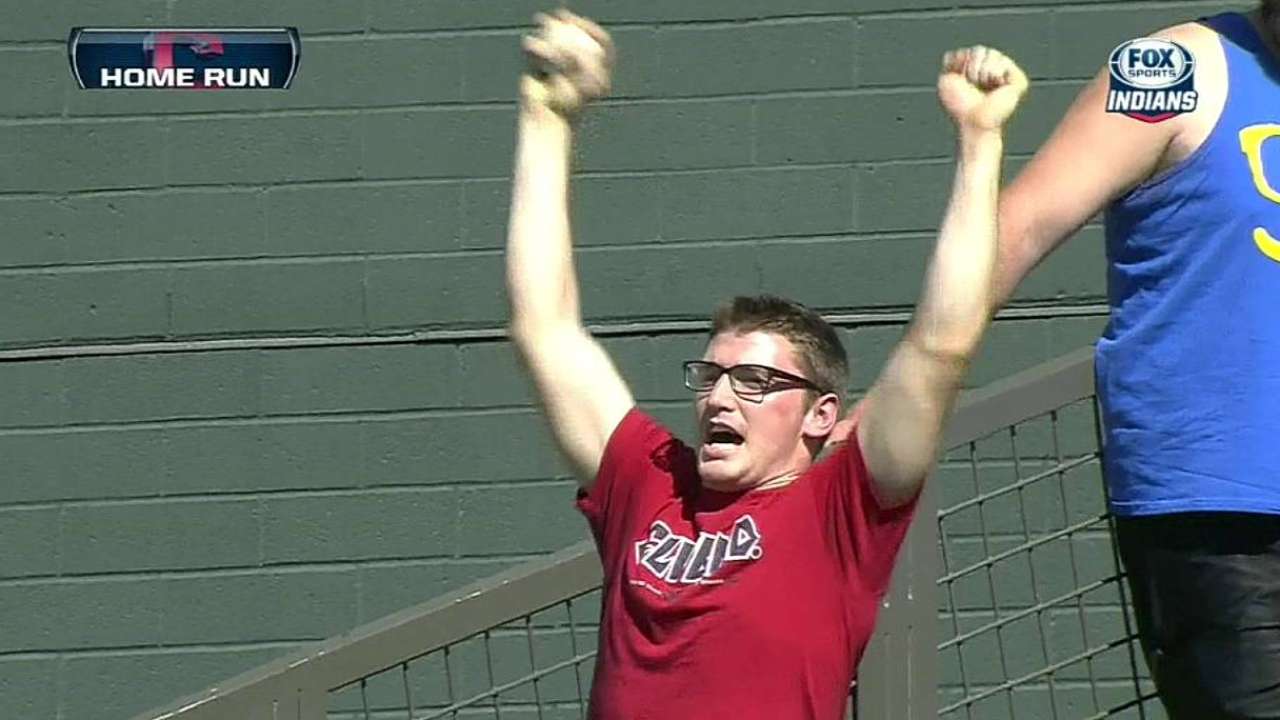 SCOTTSDALE, Ariz. -- The spring, the Cactus League schedule and the Indians' days and nights in the desert continue to march on, and still, toward the end of the second week of March, there is no answer to the third-base conundrum in Cleveland camp.
Carlos Santana is trying out third base, battling with Lonnie Chisenhall for the spot. Santana has improved in the field, and Chisenhall showed power at the plate on Monday when he belted a two-run home run in a 7-1 win over the D-backs at Salt River Fields.
Manager Terry Francona has let the drama play out without making any commitments or even insinuating that he is getting close to a decision, and that continued with one declaratively non-declarative statement recently when he was asked if he was running out of time.
"April 1 is kind of an artificial deadline," Francona said. "We don't have to set the playoff roster or things like that. We've got a long season ahead of us. Opening Day is a big day, but it's not the final day.
"That's as far as I'm willing to get. [Reporters] have a good way of trying to get ahead, which we don't need to do."
Francona did say that in the next week or 10 days the Indians would "get a little creative" in getting Santana and Chisenhall game action at the hot corner on back-to-back days. It is possible that Santana or Chisenhall could play designated hitter in one game or make an appearance in a Minor League game.
"It's not perfect for either guy," Francona said. "I realize that. We're trying to put the best team we can together, be fair and respectful of our players, and then make a decision, like we told them, being very conscientious and honest."
Doug Miller is a reporter for MLB.com. Follow him on Twitter @DougMillerMLB. This story was not subject to the approval of Major League Baseball or its clubs.