Raburn hopes to be back in lineup Thursday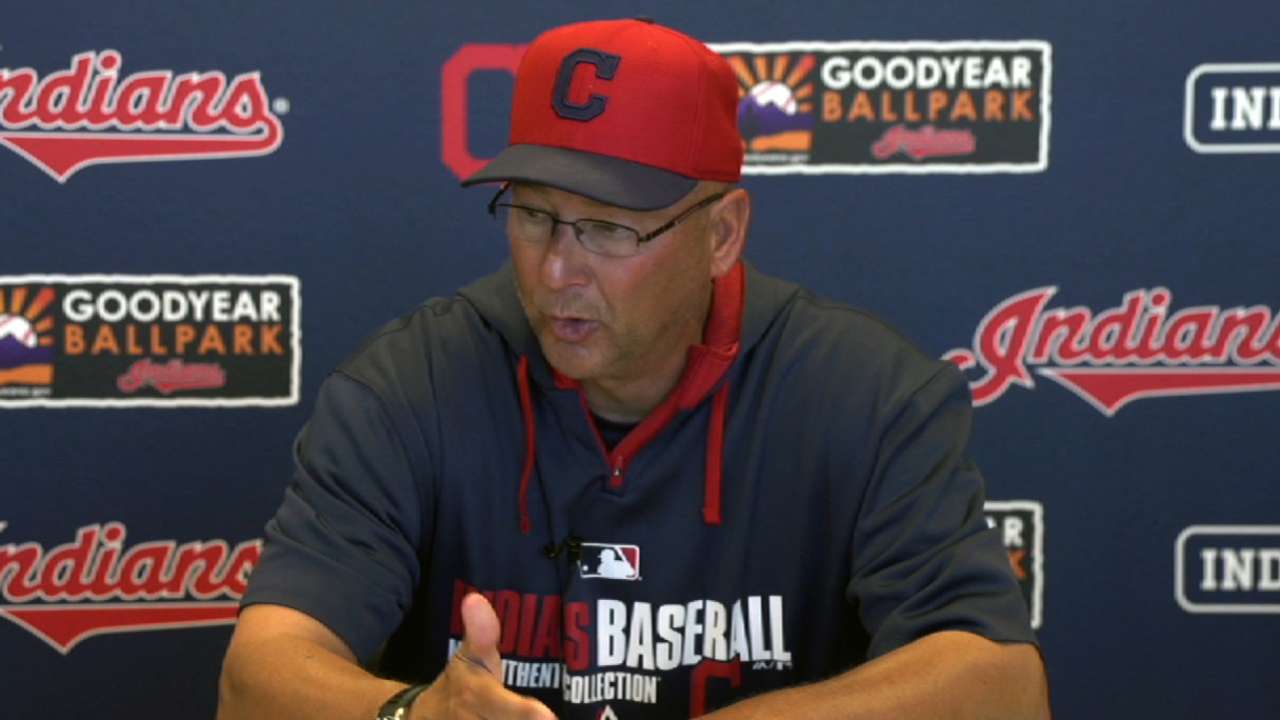 GOODYEAR, Ariz. -- Ryan Raburn felt good enough coming off his two-hit "B" game performance Tuesday to speculate that he could be back in the big league lineup as soon as Thursday.
The outfielder went 2-for-3 with a walk against the White Sox, and said any lingering effects from his right-field wall collision last week aren't going to be made worse by getting back into games.
"I felt good, so hopefully get back in there tomorrow and see where it goes," Raburn said, adding that he didn't know if he would potentially be a designated hitter or play right field.
"[Raburn] swung the bat well," manager Terry Francona said of the "B" game. "Still a little sore. But it's just a contusion, so he's sore. It's not going to set him back."
Raburn has been out of the lineup since Friday after injuring himself tracking down a fly ball against the Cubs and suffering a left knee contusion and a cut lip. He's 6-for-10 with three runs, two doubles, two home runs and six RBIs in five Cactus League games.
"If I can get around all right -- it still hurts -- but it's one of those things where I don't think I'm going to hurt it any worse than it already is," he said.
Joey Nowak is a reporter for MLB.com. Follow him on Twitter at @joeynowak. This story was not subject to the approval of Major League Baseball or its clubs.