Francona being choosy about using replay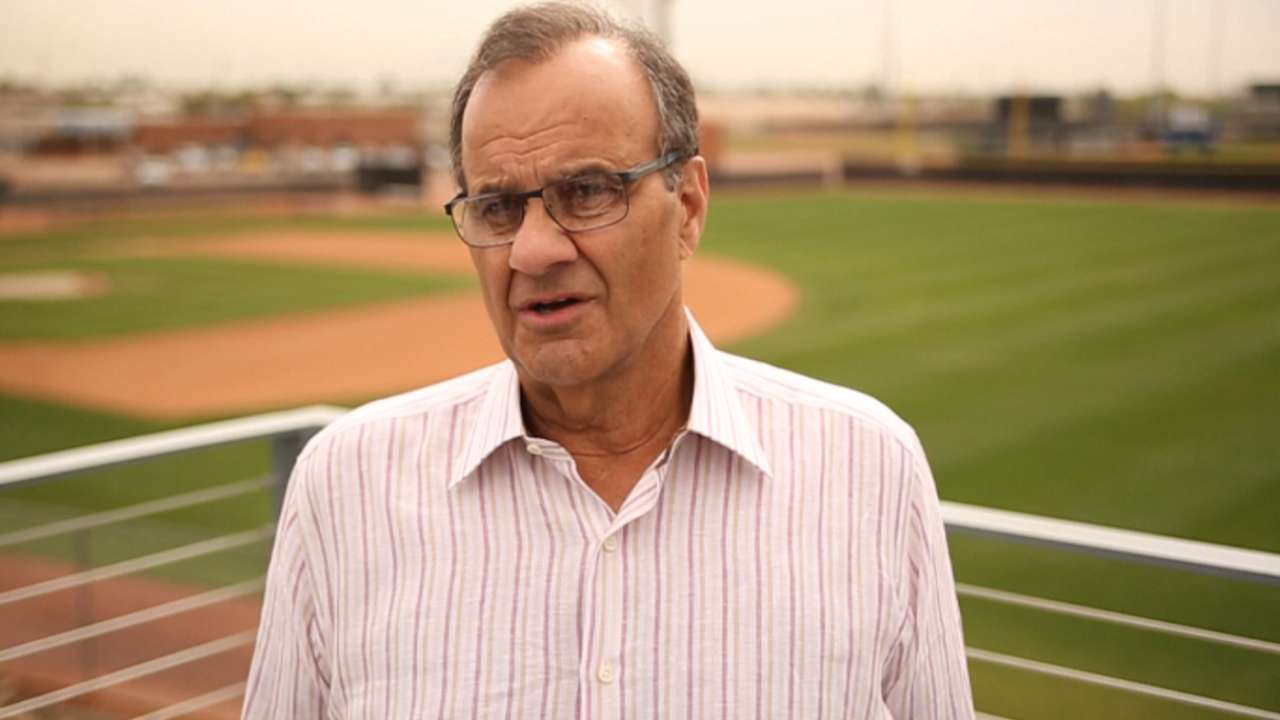 GOODYEAR, Ariz. -- The Indians have had one game to try out baseball's new instant replay system, but didn't make use of it and manager Terry Francona doesn't see himself doing so just for the sake of practice.
The club's first chance to appeal calls made in Cactus League games was Monday; Francona chose not to have anything reviewed. There was one close play on a stolen base he considered, but chose not to argue after talking it over with his staff.
The team's next opportunity will be Friday against the White Sox.
"When you really think about it, what's the use of running out on the field, making the umpire put the headset on so he can walk out onto the field and say, 'We were right,'?" Francona said. "I think the goal of this is to not change the game, but to change the calls that can alter the outcome of the game. That's really what it is."
Francona said he's learned plenty about the new replay system by chatting with umpires Jim Joyce and Mike Winters this spring. And as for the other rule changes, he's taken time to instruct his baserunners to slide on all close plays at home plate and for catchers to stick to the status quo. In reference to MLB's new home-plate collision rule, he said it's a rarity to see such a thing in a Spring Training game anyhow.
"We've just told our guys to slide," Francona said. "That way we'll never be ruled out by an illegal play and if a catcher doesn't properly [block the plate], or blocks the plate too early, maybe we can go out and say this. But at worst, we're not going to be ruled out because we did something illegal.
"And as far as the catchers go, we've told them, basically, the game's the same. But you cannot block the plate before you have the ball. That part hasn't changed. They're just going to enforce it now."
Joey Nowak is a reporter for MLB.com. Follow him on Twitter at @joeynowak. This story was not subject to the approval of Major League Baseball or its clubs.