Minor ailments improving for Murphy, Morgan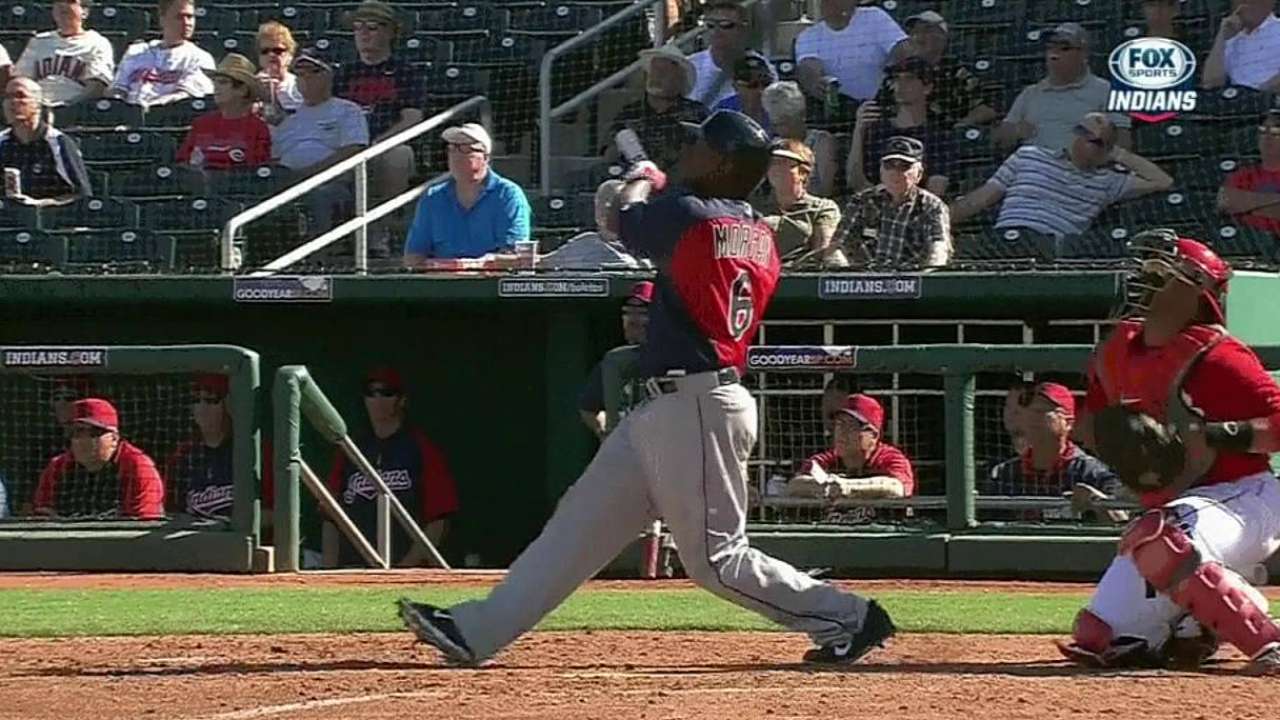 GOODYEAR, Ariz. -- David Murphy and Nyjer Morgan said on Thursday they felt good, and both outfielders were hoping to move ahead without much limitation.
Morgan left Wednesday's game early and Murphy returned to the field for the first time in about a week.
Morgan started in center field against the Padres, recording two hits and scoring from second on a wild pitch and an error. He was lifted after an eighth-inning double with what the team is calling a slight left calf strain. He's considered day to day.
"Just a little minor thing. That just comes with playing hard, just a little tweak," Morgan said.
Morgan, a non-roster invitee, is 5-for-25 with two doubles, three RBIs, five runs and a stolen base in Cactus League play.
"We need to protect him from himself," manager Terry Francona said. "He's kind of on a mission here to kind of, if not show us, show the world that he's back and ready to play. And he plays so hard that he's going to have to pass some tests on the medical side. That's not to hinder him. That's to protect him."
Murphy, who started in right field in his first action since Sunday -- and his first time in the field since last Thursday -- went 1-for-3 with a strikeout. The veteran had been battling some left elbow soreness, but Francona and Murphy both said it's something he could have played through during the regular season.
"It's not like I skipped a beat or anything," Murphy said. "There's no reason to get out there when you're not 100 percent in Spring Training. It was achy, but I could have played through it. Yesterday I rested it for a while. It was annoying at some points, but I was able to throw 100 percent for the first time in a while."
Murphy, who was back in the lineup on Thursday at designated hitter, entered the day 3-for-18 with a run, a triple and two RBIs this spring.
Joey Nowak is a reporter for MLB.com. Follow him on Twitter at @joeynowak. This story was not subject to the approval of Major League Baseball or its clubs.