Indians option reliever Price to Triple-A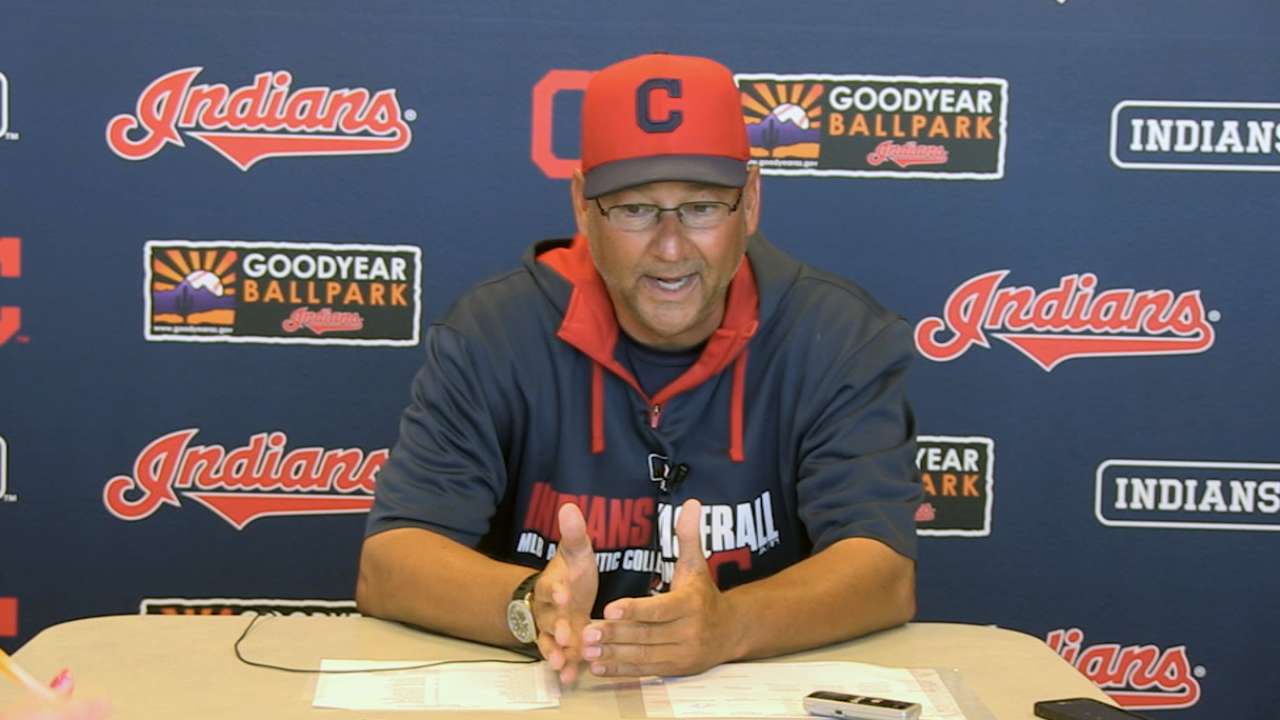 GOODYEAR, Ariz. -- The Indians optioned right-hander Bryan Price to Triple-A Columbus on Friday morning, cutting their Cactus League roster to 52 players.
Price, 27, appeared in four games in relief this spring and tallied 4 1/3 innings. He surrendered three hits, two earned runs and three walks while striking out four.
"He's got really good stuff," manager Terry Francona said. "He's got three Major League pitches."
Price, a first-round Draft pick of the Red Sox in 2008, most recently appeared in Thursday's Cactus League game against the Royals, when he gave up all of his hits and runs allowed this spring in a stint of 1 1/3 innings.
"I'm almost glad it happened [Thursday]," Francona said. "The game sped up on him a little bit and he admitted it. And he said, 'I get it.'
"Now it may happen again, but he understands it. He knows what he has to do. Now he just has to go do it and be consistent, because there's no reason he can't be a solid Major League reliever."
Joey Nowak is a reporter for MLB.com. Follow him on Twitter at @joeynowak. This story was not subject to the approval of Major League Baseball or its clubs.