Youngsters showing they can play at high level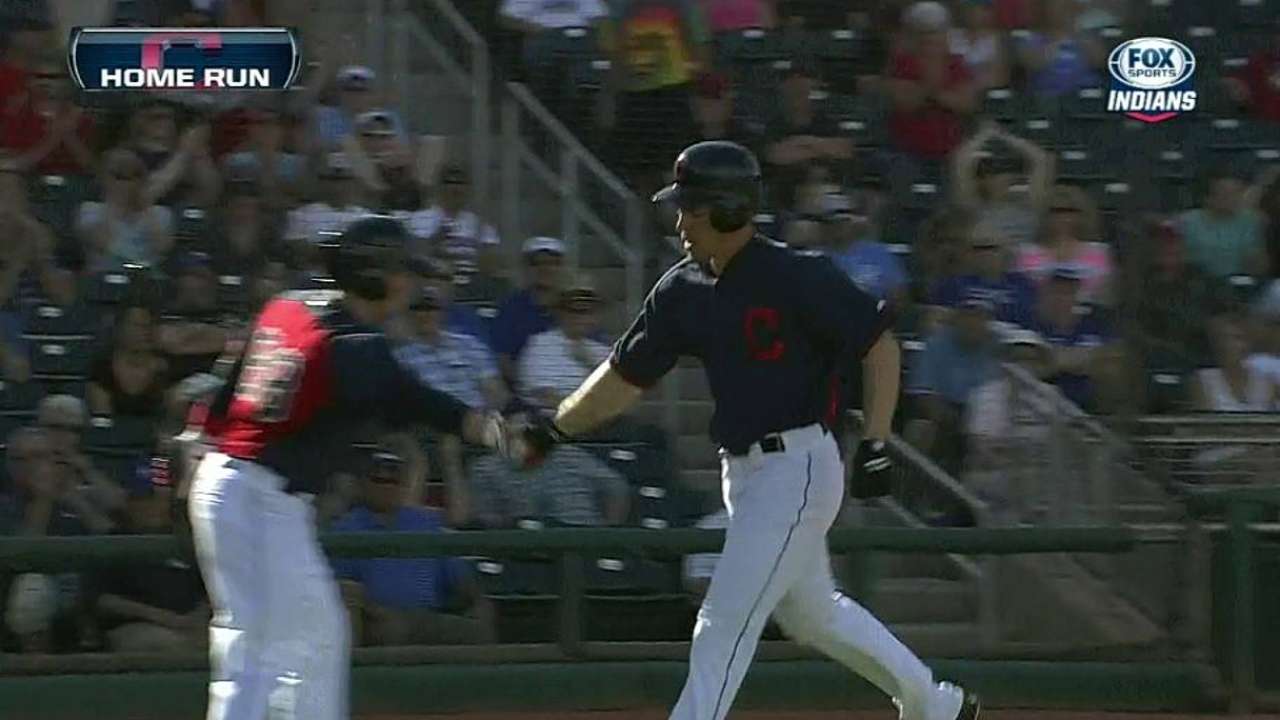 GOODYEAR, Ariz. -- While the big league regulars get the bulk of their Cactus League playing time in the first five innings or so, games are often decided (or put out of reach) after that. And for the Indians, many spring wins have been the product of some significant late-innings surges from the organization's young players.
Between the seventh and eighth innings of Wednesday's and Thursday's wins against the Padres and the Royals, the Indians tallied a total of 17 runs. That's a lot of production for players who don't have much Major League service time among them.
"The guys we put in at the midpoint of the game or whenever the regular guys, the veteran guys leave the game, we always get a great effort from whoever comes in, and that's made camp a lot more enjoyable," manager Terry Francona said. "We get a kick out of watching them. They give a great effort, and the scoreboard generally reflects it."
In those two games alone, David Adams had one hit and two runs, David Cooper had two hits, two runs and two RBIs, Ryan Rohlinger had a hit, four runs and an RBI and Luke Carlin had a hit, a run and three RBIs.
Center fielder Matt Carson had three hits (one home run), three RBIs and a run.
"He's just a solid player. He waits for his opportunity," Francona said of Carson, who appeared in 20 games for Cleveland last year. "He's always ready."
Joey Nowak is a reporter for MLB.com. Follow him on Twitter at @joeynowak. This story was not subject to the approval of Major League Baseball or its clubs.