Injured hand scratches Carson from Indians' game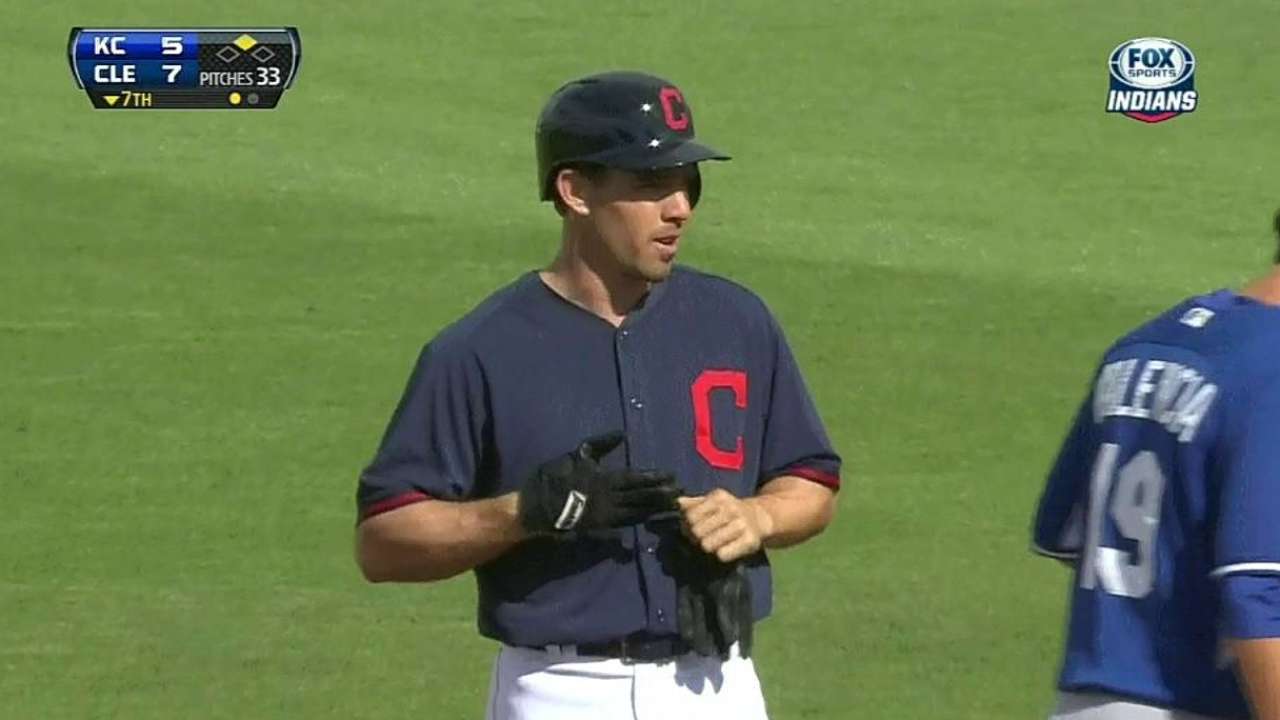 GOODYEAR, Ariz. -- Outfielder Matt Carson was scratched from his Cactus League start Sunday because of lingering issues from when he was hit on the hand by a pitch Friday.
The outfielder was hit on the left hand in his only plate appearance against the White Sox at Camelback Ranch and has not played since. He was scheduled to bat seventh and play right field against the Cubs in Mesa on Sunday.
"He went out and did some stuff today," manager Terry Francona said Sunday. "In his own words, he says he's 80 percent. That doesn't make much sense for him to play."
Carson, 32, is hitting .292 with four runs, two doubles, a home run, two stolen bases and four RBIs in 15 Cactus League games this spring. He appeared in 20 games for the Tribe last season, going 7-for-11 with a home run and three RBIs.
"I told him, 'We know what you can do.' We also know he's competing," Francona said. "Some of how [the roster is built], when it comes down to the end, are going to be fits. I don't think Matt needs to play today. Saying that, I wouldn't be surprised if he's OK tomorrow."
Joey Nowak is a reporter for MLB.com. Follow him on Twitter at @joeynowak. Tyler Emerick is an associate reporter for MLB.com. This story was not subject to the approval of Major League Baseball or its clubs.