Masterson superb with three spring starts to go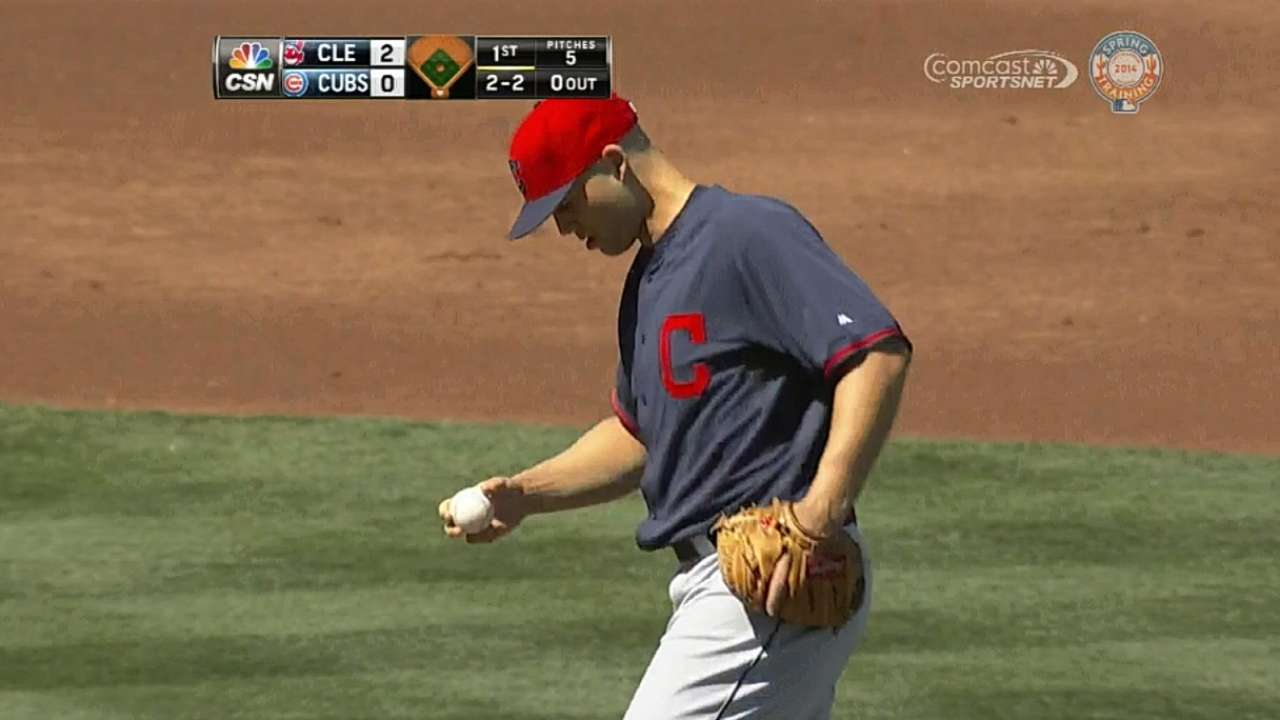 GOODYEAR, Ariz. -- If Justin Masterson is as close to regular-season ready as he says, opponents have the remaining days of Spring Training to concern themselves with what the Indians' ace can refine before Opening Day.
The Tribe's No. 1 starter was terrific Sunday against Chicago at Cubs Park, holding the Cubs scoreless over five innings while surrendering just two hits. He struck out eight and did not walk any of the 18 batters he faced.
"I don't think you ever really know, but I think we're right there," Masterson said. "If we had to play tomorrow, we'd be good enough. I think that's kind of the tale, the position I'm in -- a lot of guys, we're ready to go for the season and you want to stay strong throughout the season, so you can still be slicing and dicing when the playoffs come."
Masterson kept Cubs hitters off balance all afternoon -- he said he was "effectively wild" at times -- but was pleased with the movement on his offspeed pitches. Manager Terry Francona agreed.
"He had good movement on his two-seamer, threw some good breaking balls, and got five innings deep at a real low pitch count," Francona said. "We sent him down there to throw another simulated inning in the bullpen. And he's just building. As he continues to go out there, you see a little more power to the fastball, and he's got three more starts. He'll be ready to go."
This spring, Masterson has allowed just six hits in 13 shutout innings spanning four outings, striking out 14 and walking only two.
Masterson has been in talks with the Indians about a contract extension but said the negotiations didn't weigh on his mind Sunday, and there's not much news to report on that front.
"I think we're just going through it and seeing," Masterson said. "I know they're working. The ball's kind of in their court as we're going about it, just crunching some numbers and seeing some things. That's kind of where we're at."
Joey Nowak is a reporter for MLB.com. Follow him on Twitter at @joeynowak. Tyler Emerick is an associate reporter for MLB.com. This story was not subject to the approval of Major League Baseball or its clubs.