Francona believes Murphy will adjust at plate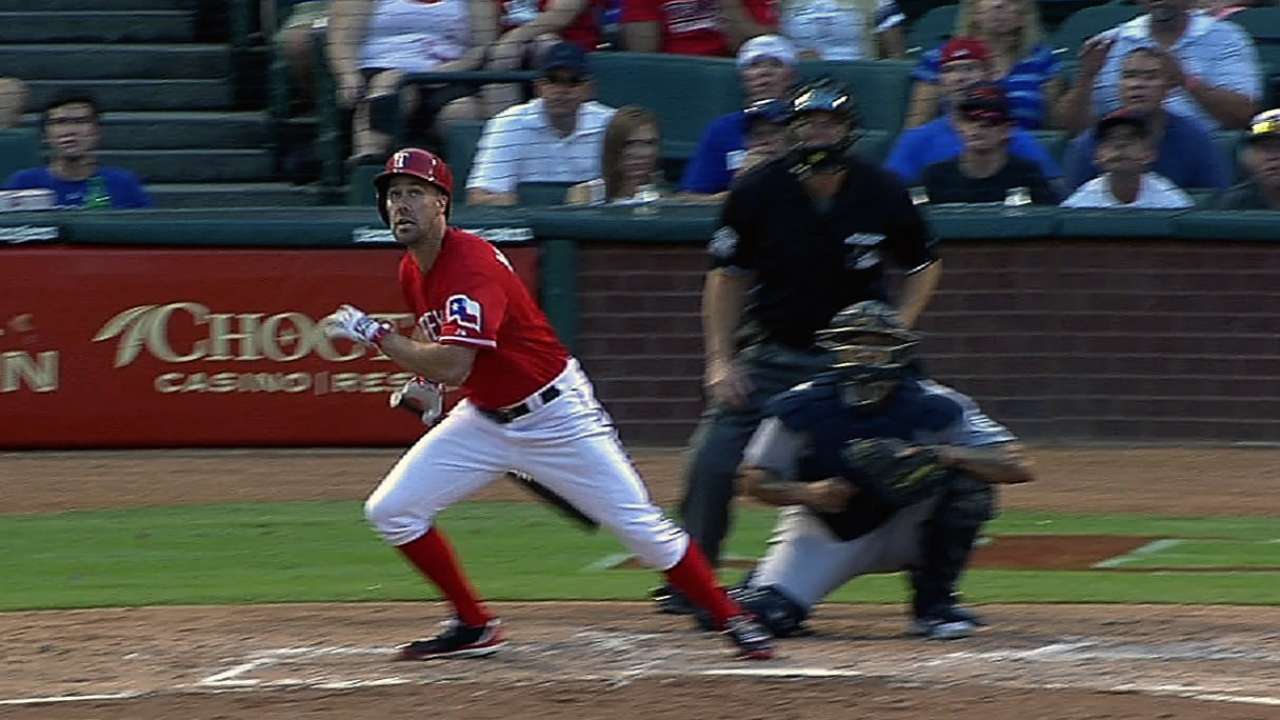 GOODYEAR, Ariz. -- David Murphy has endured a rough showing in the batter's box this spring, but the Indians are not concerned. Manager Terry Francona said the outfielder has been around long enough to understand the adjustments he needs to make.
"Whether it's today, Opening Day, a month, he'll find it," Francona said on Sunday morning. "He's a good hitter. We're trying to help him along a little bit, just by getting him some extra at-bats. He welcomes it, which helps."
In Sunday's 5-2 Cactus League loss to the Angels, Francona slotted Murphy into the leadoff spot with the idea of getting the right fielder an extra plate appearance or two. The left-handed hitter went 0-for-3, lowering his spring average to .179 through 39 at-bats.
Murphy said he has been working with hitting coaches Ty Van Burkleo and Matt Quatraro on a mechanical tweak that should not be hard to make. The 32-year-old outfielder noted that he has struggled this spring to cover pitches on the outside part of the plate.
"I was talking with Ty and Q about it," Murphy said. "I need to get back to where I have been in the past. It's funny how simple things really are in hitting. I feel like I'm close. It's going to be a simple adjustment that I just need to be consistent with. I feel like I'll do it some at-bats and then there are some at-bats when I don't.
"I feel like early in the game, I'm still trying to find it and get comfortable in the box. Throughout the game, I feel like I'm trying to make adjustments and then it seems like my last at-bat each day is my best at-bat."
Over the offseason, Cleveland inked Murphy to a two-year contract worth $12 million to serve as the team's new right fielder, especially against right-handed pitching. Last year, Murphy posted career worsts in average (.220) and OPS (.656) in 142 games for Texas after hitting .304 with an .859 OPS in 147 games in 2012.
"I'm not worried by any means," Murphy said. "I've had plenty of years where I've had great springs and I came out and I hit .200 in April. I'm obviously, by the numbers, not having a great spring, but I feel like I'm working in the right direction right now."
Jordan Bastian is a reporter for MLB.com. Read his blog, Major League Bastian, and follow him on Twitter @MLBastian. This story was not subject to the approval of Major League Baseball or its clubs.