Eight-man 'pen likely pending Bourn's status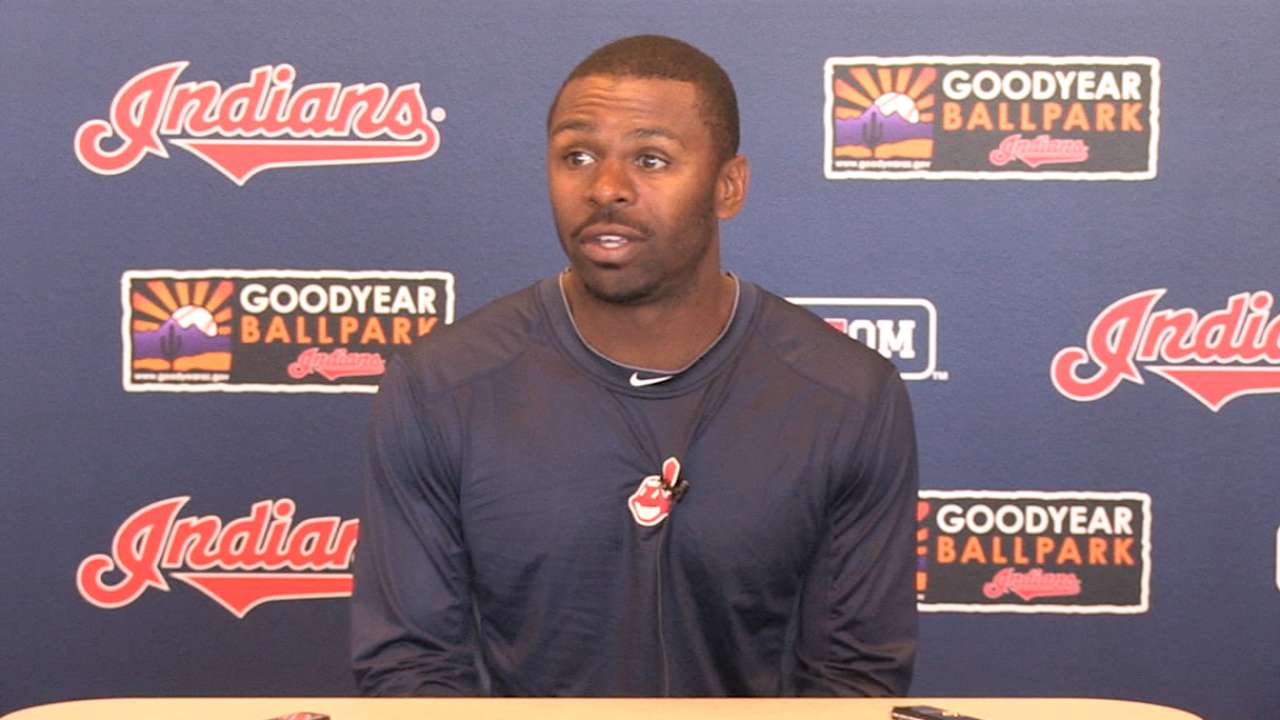 GOODYEAR, Ariz. -- Manager Terry Francona made it well known last season that he enjoyed having an extra arm in the bullpen. Cleveland is considering that approach for Opening Day, but Michael Bourn's left hamstring injury may influence that decision.
If Bourn is ready in time for Opening Day, the Tribe might consider sticking with utility men Mike Aviles, Ryan Raburn and Elliot Johnson on the bench given that they can cover virtually every position between them. Under that scenario, the club might be able to carry eight relievers in the bullpen.
"It wouldn't be shocking," Francona said of beginning the season with an eight-man bullpen. "Some of it is going to depend on the health of some of our position players, potentially when they're able to come back, things like that. Those are all things that we discuss that we don't have the answers to."
Cleveland currently has one or two bullpen jobs up for grabs with Scott Atchison, Carlos Carrasco, C.C. Lee, Josh Tomlin and Blake Wood. Carrasco and Tomlin are also in the mix for the final rotation job.
Whether Bourn is or is not ready for Opening Day, the Indians are also weighing whether to give non-roster outfielder Nyjer Morgan a spot on the roster. Considering he can play center field and provide speed off the bench, Morgan's chances of making the team would certainly increase if Bourn began the year on the disabled list.
Francona noted that Bourn has been throwing and hitting, and recently resumed running drills. The center fielder, who sustained a left hamstring strain on March 16, was scheduled to begin running the bases on Sunday or Monday.
Cleveland is holding out hope that Bourn will be ready in time for the March 31 season opener in Oakland.
"That's one of the decisions," Francona said. "It's not if he'll be back, but it's kind of when and how quickly. That could determine some of the other things, too. I would think in the next day or so, we'll have a much better read on his health, as he gets more aggressive."
Jordan Bastian is a reporter for MLB.com. Read his blog, Major League Bastian, and follow him on Twitter @MLBastian. This story was not subject to the approval of Major League Baseball or its clubs.