Chisenhall makes Opening Day roster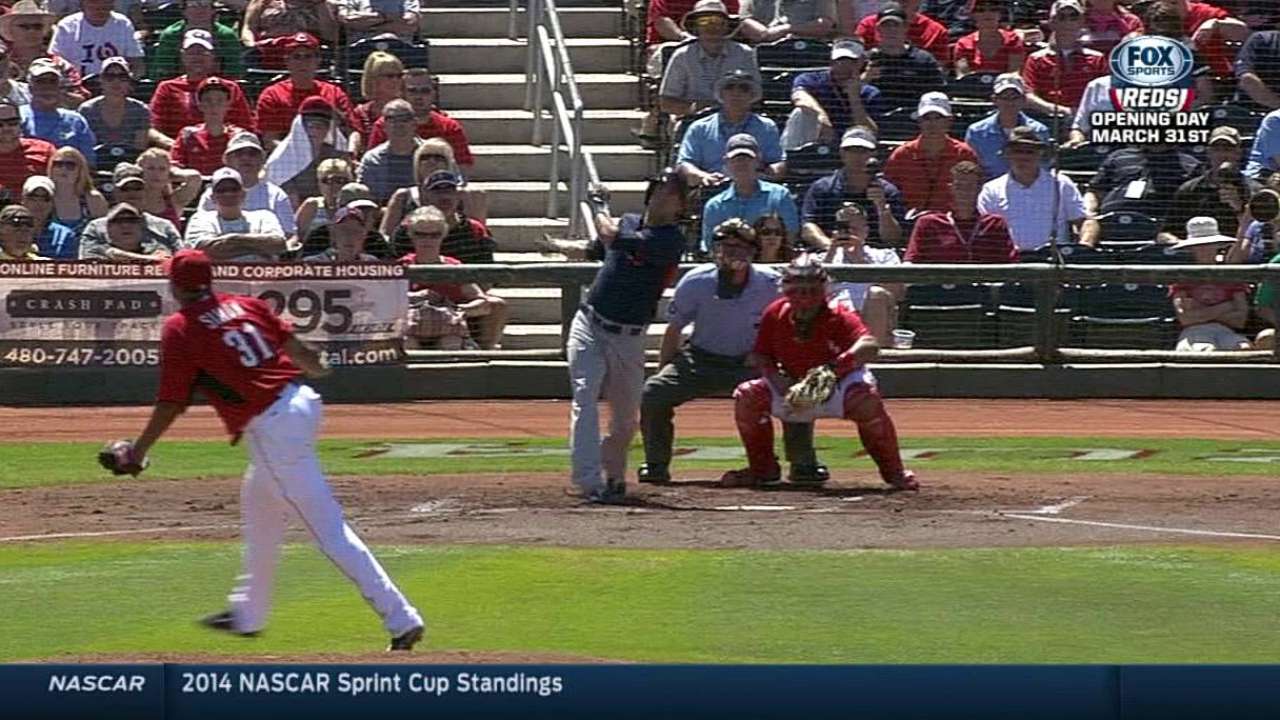 GOODYEAR, Ariz. -- The Indians told third baseman Lonnie Chisenhall on Monday that he would be included on the Opening Day roster. After the early-morning conversation, manager Terry Francona was even happier with that decision.
"Lonnie's responses to us," Francona said, "were by far the most mature, the most encouraging things we've heard him say since we've known him. That was probably the highlight of the day."
This spring, Chisenhall has been competing for at-bats at third base with cleanup hitter Carlos Santana, who projects to open the year as a part-time third baseman and backup catcher for the Tribe. Santana's transition to the hot corner put some addition pressure on Chisenhall, who has had inconsistent results in parts of three seasons in the Majors.
Francona is still not entirely sure how the at-bats will be divided this season at third base. Helping matters is the fact that the Indians do not have a full-time designated hitter, which is a role Chisenhall could fill on occasion.
Indians general manager Chris Antonetti indicated that Chisenhall expressed a willingness to do whatever was asked of him this year.
"It's part of the maturation process," Antonetti said. "To hear Lonnie, in his own words, to say and take responsibility for being that player that has that team-first approach was really encouraging to hear."
Chisenhall is batting .308 with two home runs, five extra-base hits and eight RBIs. He added his second homer in his first at-bat of Monday's 8-3 win against the Reds.
Francona said it would take time to sort out exactly how Chisenhall would be used this season.
"There's some moving parts," Francona said. "I feel confident that Lonnie is going to do everything he can when asked, to try to help us win. That's what I'm confident in. I just think that you see a kid growing up right in front of your eyes. It's kind of fun. It kind of feels rewarding."
Jordan Bastian is a reporter for MLB.com. Read his blog, Major League Bastian, and follow him on Twitter @MLBastian. This story was not subject to the approval of Major League Baseball or its clubs.