Tribe confident in closer Axford to come out strong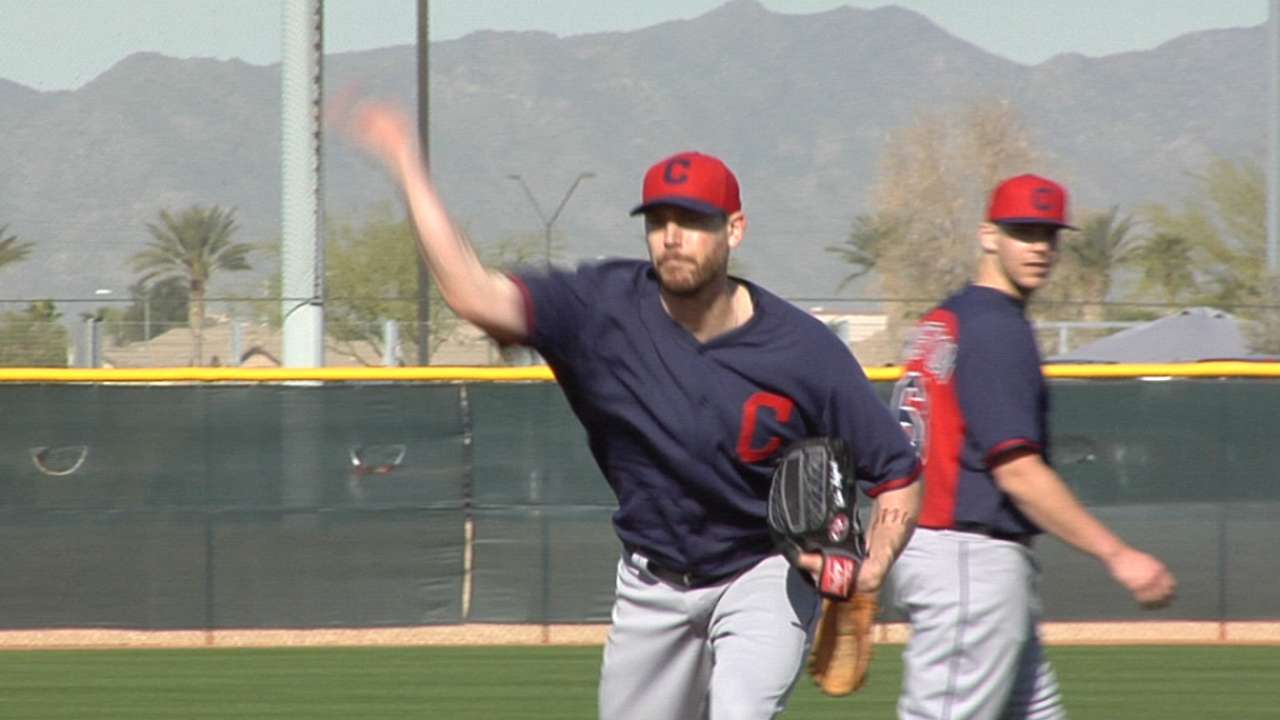 GOODYEAR, Ariz. -- The way Indians manager Terry Francona sees it, gauging the readiness of a closer for the season based on his Spring Training is a near impossible task.
"You can send him out late in a game and make him face a team from Chattanooga, which doesn't really help," Francona said. "Or you can bring him in in the fourth inning against better hitters, but it's still the fourth inning. A lot of those guys pitch on adrenaline, so you do the best you can."
Although there's no real way to simulate a high-leverage end-of-game situation because of the often mechanical nature of Cactus League play, Francona is confident new Indians closer John Axford is more than prepared to handle ninth-inning duties come Opening Day on Monday.
"Oh yeah he is," Francona said. "When the bell rings, and hopefully we'll have a lot of opportunities, he's going to pitch well. We're looking forward to getting him on a roll."
Signed by the Indians in December following a stellar run with the Cardinals over the final month of the season and into the playoffs, Axford appeared in seven Cactus League games this spring, accumulating a 1.29 ERA over seven innings while striking out eight batters.
The Indians blew 22 saves last year, eighth most in baseball, so the club is relying on Axford to be a dependable asset at the back end of the bullpen.
Tyler Emerick is an associate reporter for MLB.com. This story was not subject to the approval of Major League Baseball or its clubs.