Tribe tabs improving Bauer to start twin-bill nightcap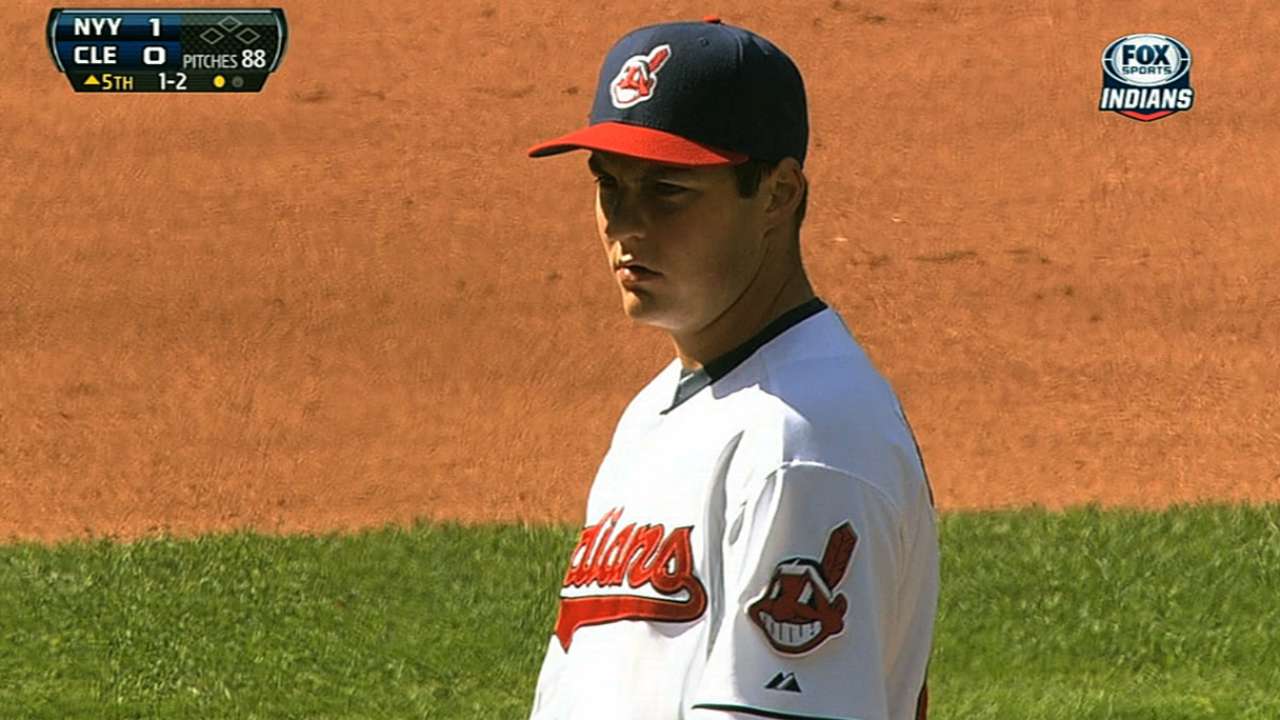 CLEVELAND -- Indians manager Terry Francona has said repeatedly since the early days of Spring Training that Trevor Bauer would probably help the team at some point this season. Bauer's first chance to contribute will come Wednesday.
On Tuesday, Francona confirmed that Bauer will join Cleveland's roster as its 26th player to start Game 2 of Wednesday's doubleheader against the Padres. Bauer was already on hand in the Tribe's clubhouse at Progressive Field, prepping for his first big league start of the year.
"His last four outings have been pretty good," Francona said. "Hopefully, he steps in, gives us six or seven good ones and we'll go from there."
Cleveland will host San Diego in a traditional doubleheader on Wednesday after having Monday's night game postponed due to rain. By promoting Bauer for the start, the Indians avoid needeing a subsequent roster move and the team can keep him on his five-day schedule. Wednesday was Bauer's day to pitch again for Triple-A Columbus.
In Friday's season opener with Columbus, the 23-year-old Bauer held Indianapolis to one run on two hits in six innings, during which he struck out nine and walked two. That was a continuation of the progress Bauer made in Spring Training, when he displayed a refined delivery after spending all of last season reworking his mechanics.
Francona feels Bauer is in a better position to provide a solid spot start for the Indians this year. After being acquired from Arizona in an offseason trade prior to last season, Bauer posted a 5.29 ERA in four outings with the Tribe and had more walks (16) than strikeouts (11) in his 17 innings in the Majors in 2013.
"You're new to an organization and dealing with all the things he was last year," Francona said, "and maybe we didn't know quite the extent [of the adjustments he was making]. But, I think he's better situated right now. I think he's more comfortable with himself and with us.
"And if he doesn't pitch the game of his life, that doesn't mean he's not going to be a good pitcher. But I think we all hope he does."
Jordan Bastian is a reporter for MLB.com. Read his blog, Major League Bastian, and follow him on Twitter @MLBastian. This story was not subject to the approval of Major League Baseball or its clubs.