'Cooped up' Indians able to take BP in clear skies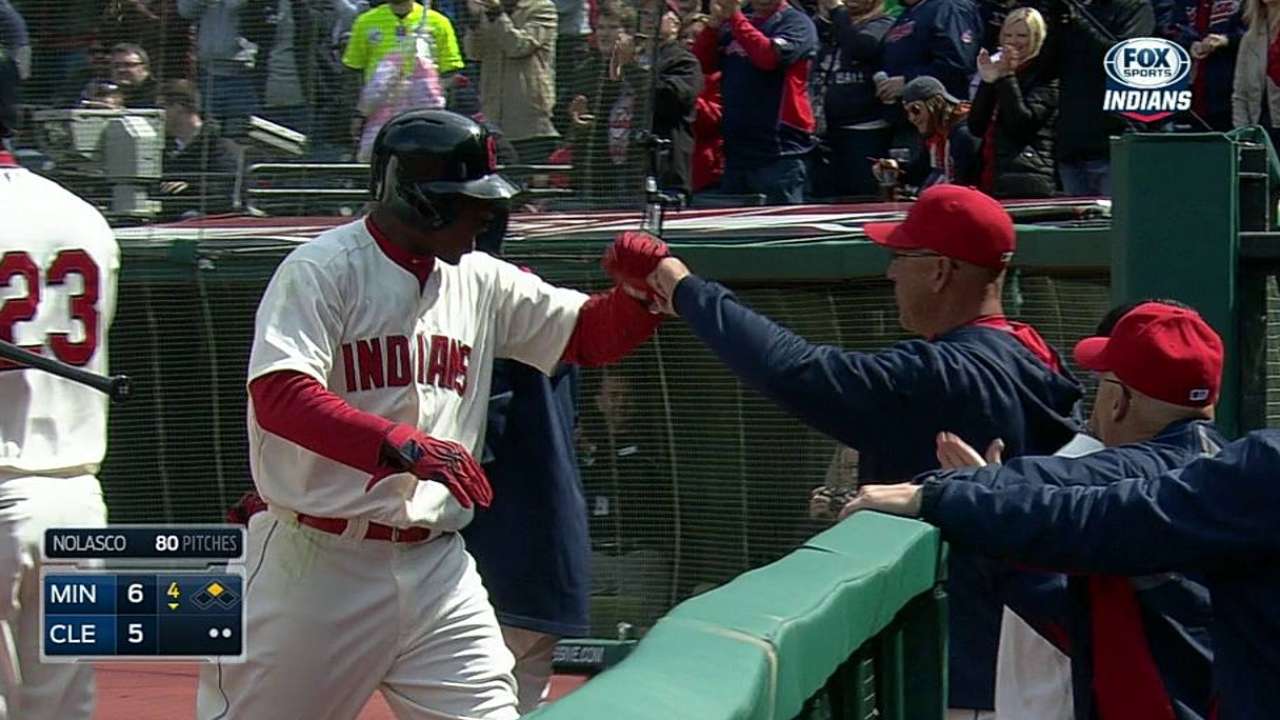 CLEVELAND -- The sun has been a rare sight for the Indians during the first week of the regular season. It was shining bright on Tuesday afternoon, creating blue skies and giving Cleveland the chance to take pregame batting practice at Progressive Field.
Thanks to rain both out West and in Cleveland, Tuesday's workout marked only the second time in nine days that the Indians have been able to hit on the field.
"I know. How about that? I'm excited to get out there, man," Francona said. "I'm ready to go. We feel like we've been cooped up in here until game time."
Entering Tuesday's game against the Padres, the Indians were hitting .257 as a team with a .346 on-base percentage and .386 slugging percentage. Cleveland's only other time taking normal BP was on Sunday, when the team scored seven runs and churned out a season-high 15 hits in a loss to the Twins.
Francona downplayed the role that batting practice plays in the game that immediately follows.
"I don't know if it necessarily goes into each game," Francona said. "I don't know. Some of it has to do with the opposing pitcher. I just think getting your repetition in and being comfortable, it'll help you over the course of a number of games."
There are different schools of thought on the value of BP and whether it helps players. Asked for his take, Francona said hitting on the field is more important early in the season.
"I actually think it can be overrated deeper into the season, I really do," Francona said. "I think at times, we maybe do too much once guys are out there and it's hot. That's when you've got to remind yourself to back off. But, now, it's not overrated. Guys need repetition. They need to be on the field."
Jordan Bastian is a reporter for MLB.com. Read his blog, Major League Bastian, and follow him on Twitter @MLBastian. This story was not subject to the approval of Major League Baseball or its clubs.