Carrasco to work through struggles in rotation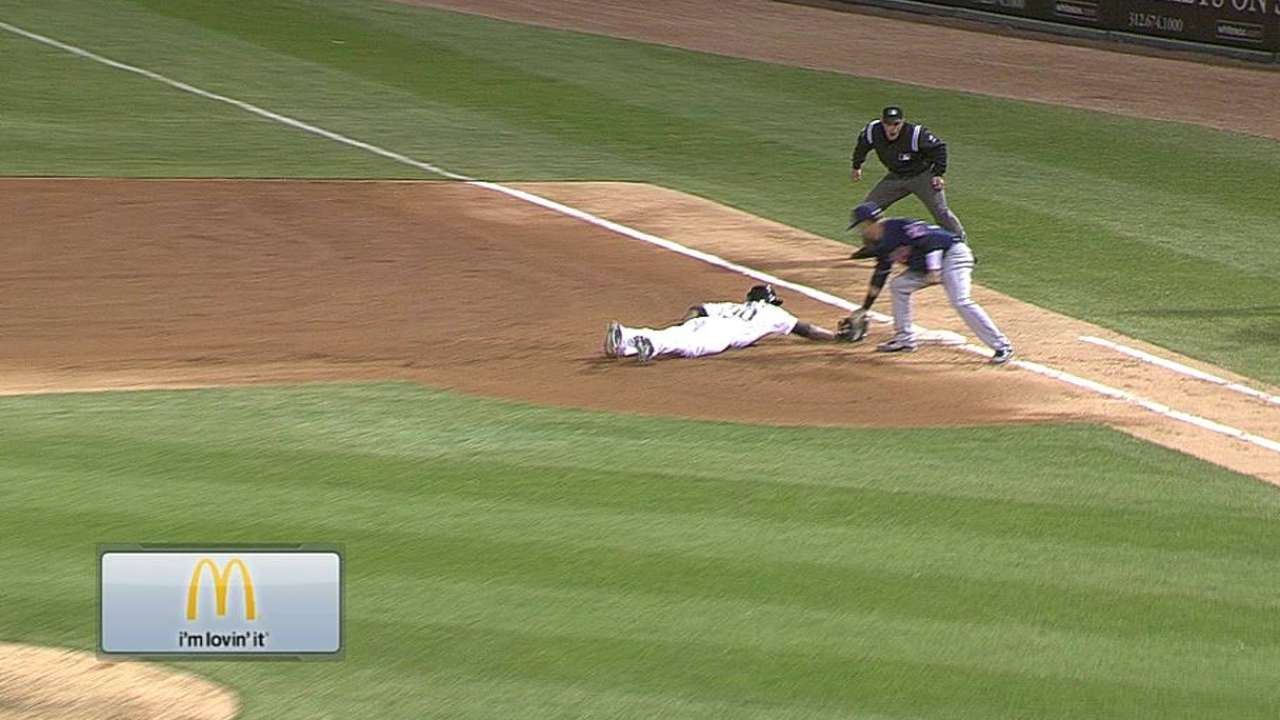 CLEVELAND -- Indians manager Terry Francona believes the easy thing to do would be to pull the plug on using Carlos Carrasco in the rotation. What Francona thinks makes more sense is weathering the current storm and seeing if Carrasco can realize his potential.
During Sunday's 6-4 win over the Blue Jays, Carrasco labored when he got into the fourth and fifth innings -- and Cleveland needed a comeback in order to claim the victory. Prior to the mid-game meltdown, the right-hander opened his outing with three perfect innings.
"That's why we are trying to be as patient as possible, because that is there," Francona said. "The easiest thing to do is give up. If there's a day when we think he can help us more in the bullpen, we would do that. It's probably like that with any pitcher. But, right now, we'd like to see him try to extend those first three innings."
The 27-year-old Carrasco was sharp as a reliever last season, turning in a 1.32 ERA in his eight appearances (13 2/3 innings). As a starter, his troubles have been prolonged. Carrasco has gone 0-11 with an 8.28 ERA (73 earned runs in 79 2/3 innings) and a 1.98 WHIP in 16 starts since last winning a game as a starter for Cleveland on June 29, 2011.
It is fair to note that Carrasco missed all of 2012 after undergoing Tommy John surgery, so some of the right-hander's struggles late in '11 and in '13 as a starter might relate to the injury and subsequent comeback. This year, however, he is healthy and has opened with an 0-2 record and 7.31 ERA in 16 innings.
In the first three innings of his three outings, batters have posted a .257 average and .754 OPS against Carrasco. Those numbers spike to a .357 average and .863 OPS in between the fourth and sixth innings. That trend holds true for Carrasco's career, too. He has allowed a .276 average and .785 OPS in the first three innings, compared to a .338 average and .921 OPS between the fourth and sixth frames.
Francona said Sunday's outing was not a make-or-break start for Carrasco. The same goes for the next time the right-hander toes the rubber.
"To be honest with you, I don't think we would ever do that," Francona said. "If we ever made a change with somebody -- anybody -- it would never come down to one start or one at-bat. That would make no sense to me. I do think there's times when you have to make a change because of a start, or a bullpen appearance or an injury, but I don't think we would ever make a decision based on a start.
"Too much is riding -- and too many innings and too many at-bats -- to put it on [one game]. That's why we didn't have like a pitch-off in Spring Training. That's why we meet all the time and talk, so we know how we feel."
Jordan Bastian is a reporter for MLB.com. Read his blog, Major League Bastian, and follow him on Twitter @MLBastian. Teddy Cahill is a reporter for MLB.com. Follow him on Twitter at @tedcahill. This story was not subject to the approval of Major League Baseball or its clubs.