Francona looking for defense to pick up play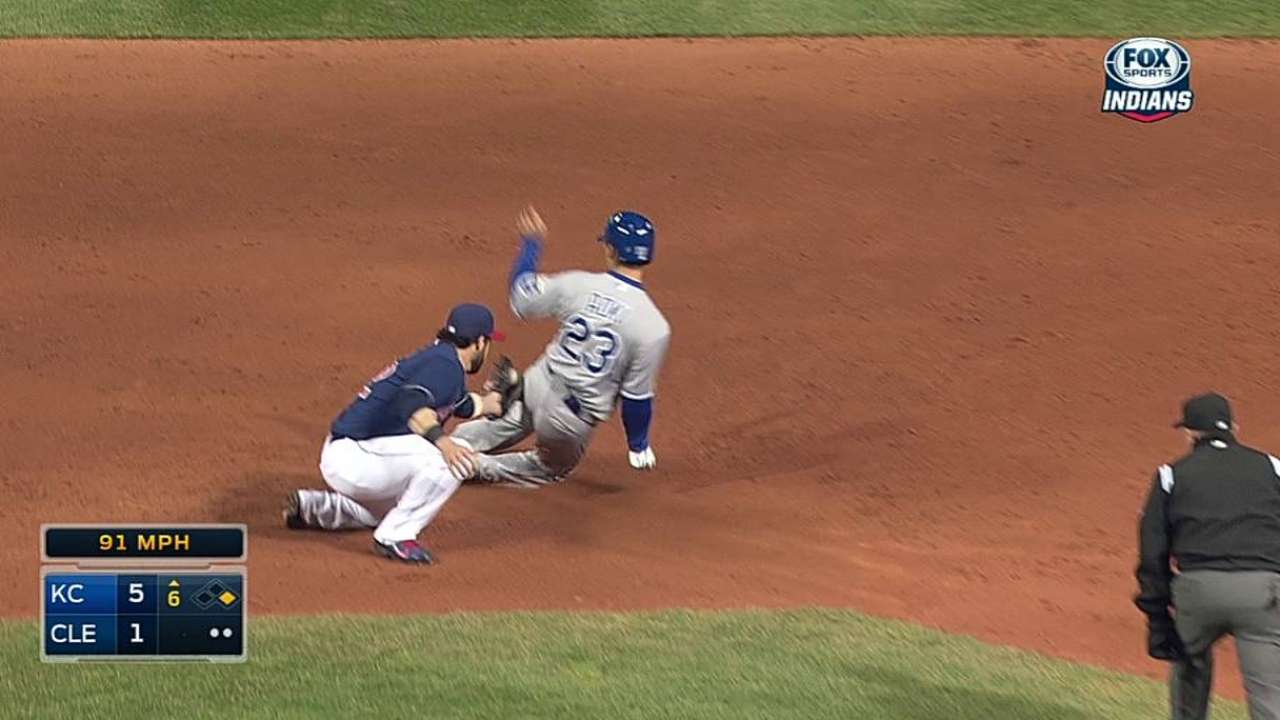 CLEVELAND -- Indians manager Terry Francona always emphasizes the importance of clean and fundamental play for his club. So far this season, the defense has been a disappointment in that regard.
Heading into Wednesday's meeting with the Royals, the Indians were tied with the A's for the most errors (20) in the American League. According to baseball-reference.com, Cleveland's Defensive Efficiency rating of .644 ranked last in the AL, too. Fangraphs.com listed the Indians last in the Majors with -22 Defensive Runs Saved as well.
"I think as a team, we've not played very good defense yet," Francona said. "I think we will be better. I think we need to be better. We're that type of team where, when we play clean baseball, we generally give ourselves a chance to win. When we don't, when you give a team extra outs or even extra opportunities, it certainly makes it tougher."
According to Fangraphs, the Indians have a -8.5 Defense rating overall, which ranked 14th in the AL, entering Wednesday. Cleveland's -9.5 UZR (ultimate zone rating) also rated 14th in the league.
The Indians' pitching staff ranked as the best group in the AL in limiting home runs (12) and third in the league in strikeouts (175), but opposing lineups had a .336 batting average on balls in play. That last figure was the highest mark in the AL, meaning there has been plenty of luck on the opposition's side in the early going.
Individually, the most surprising setback involves catcher Yan Gomes, who had three passed balls and ranked first in the Major Leagues among all position players with six errors. On the plus side, Gomes had thrown out 42.9 percent (6-for-14) of would-be basestealers.
"He's so quick behind the plate," Francona said. "He's made a couple throws that he's known that he has to get it there, because it's bang-bang, and he's kind of been a little too quick with his feet. And he's left a couple balls short and a couple balls high. Saying that, I think he's [6-for-14] throwing runners out. He throws guys out. He's quick, and people don't run on him very much.
"But, like the rest of our team, he's made some errors, some missteps, that normally he won't do."
Jordan Bastian is a reporter for MLB.com. Read his blog, Major League Bastian, and follow him on Twitter @MLBastian. This story was not subject to the approval of Major League Baseball or its clubs.