Cabrera improving from left side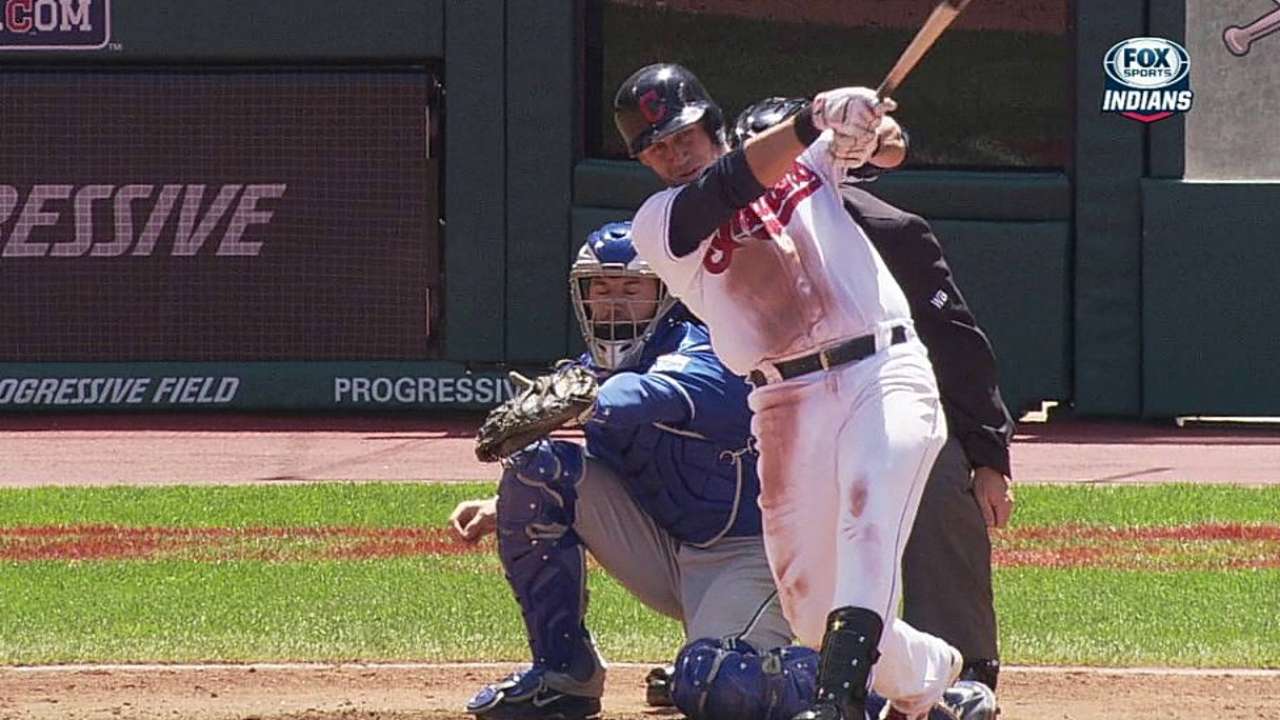 SAN FRANCISCO -- Working with a switch-hitter can often be twice the challenge for a hitting coach. Like any pair of hitters, one might be swinging the bat well and the other might be trying to dig himself out of a persistent slump.
Switch-hitter Asdrubal Cabrera has been dealing with that kind of Jekyll-and-Hyde situation in the batter's box early on this year. From the left side, the shortstop has been slumping. From the right side, Cabrera has been hitting extremely well.
"When you get switch-hitters," Indians hitting coach Ty Van Burkleo said, "you have two different guys."
Entering Friday's game against the Giants, Cabrera was hitting just .156 (7-for-45) with a .469 OPS from the left side against right-handed pitchers, but had a strong .343 (12-for-35) average and a .978 OPS batting right-handed against lefties.
Overall, Cabrera had a .238/.315/.375 slash line with one home run, eight extra-base hits, seven RBIs and 12 runs through 22 games played for Cleveland.
"I think early in the season, he really wasn't feeling that good left-handed," Van Burkleo said. "His timing was off. He was getting started a little late, but he was feeling it pretty good right-handed. Right-handed, he really has been pretty solid all year. He's had a good feel for it, where left-handed he just went thorugh a little spell where he was in a little slump.
"It's been getting much better left-handed. Probably the last three or four games, he's been getting on time, getting into a good position. He's had a lot of hard luck, too. ... Right now, I'm pleased with him on both sides of the plate."
Van Burkleo said one key for Cabrera is getting his hands into a good hitting position.
"It's just getting in a good firing position on time," Van Burkleo explained. "When he's late, his hands usually leak forward early and he ends up trying to play catch up. When he gets in a good position, his hands stay back. He keeps his hands back and he's in a good separated position where he can use the lower half corrected and everything syncs up."
Jordan Bastian is a reporter for MLB.com. Read his blog, Major League Bastian, and follow him on Twitter @MLBastian. This story was not subject to the approval of Major League Baseball or its clubs.