Francona sticking with Santana in cleanup spot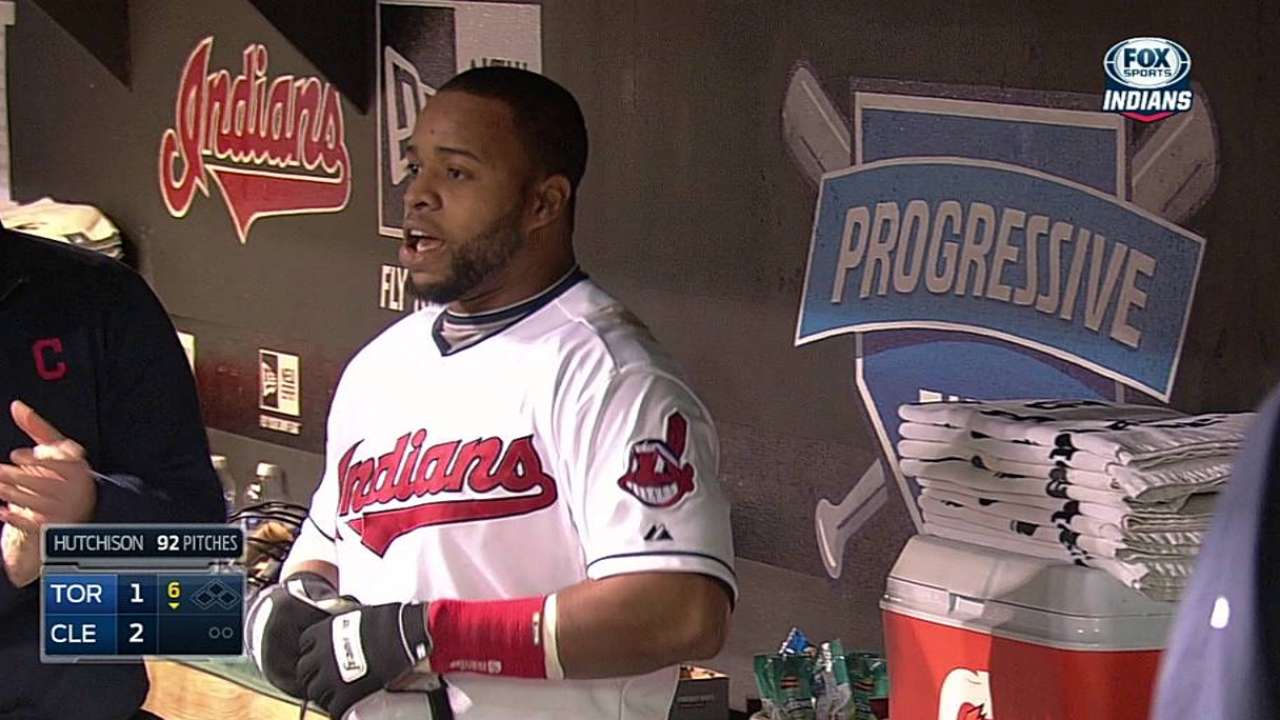 SAN FRANCISCO -- Carlos Santana opened this season as the Indians cleanup hitter and manager Terry Francona has no intention of going in a different direction right now.
Santana has been in a prolonged slump to start this season, but Francona is not ready to pull the plug on using him in the lineup's fourth hole just yet. Francona feels that the switch-hitting Santana serves a purpose in the cleanup spot and the manager believes the third baseman will make more of an impact before too long.
"He's expanded the zone more than we've seen," Francona said. "Saying that, he's still walked as much as he's struck out, which is kind of amazing. I just think he's such a good hitter that, when he gets hot, he'll go."
Heading into Friday's game, Santana was batting .137 with one home run, three doubles, three RBIs, 18 walks and 18 strikeouts in 21 games for the Indians. Francona gave Santana a mental day off on Monday, but the third baseman went 1-for-11 in the three games leading into the current road trip.
Francona said he has considered a lineup change, but does not feel it is the right time to make a switch.
"I've thought about doing things like that," Francona said. "I just don't think it's the right thing to do for our team. If he got to a point where he looked like he couldn't handle it, that's different, because you have a responsibility to the team, you have a responsbility to the guys. But when he hits -- and he will -- hitting right smack in the middle helps everybody.
"It breaks up our lefties. You could put [Michael] Brantley anywhere, but you also don't want to have every lefty in the league lined up to face [No. 3 hitter Jason Kipnis] and Brantley in the seventh inning. That's not doing them any favors."
Jordan Bastian is a reporter for MLB.com. Read his blog, Major League Bastian, and follow him on Twitter @MLBastian. This story was not subject to the approval of Major League Baseball or its clubs.