Swisher not in lineup for first time this season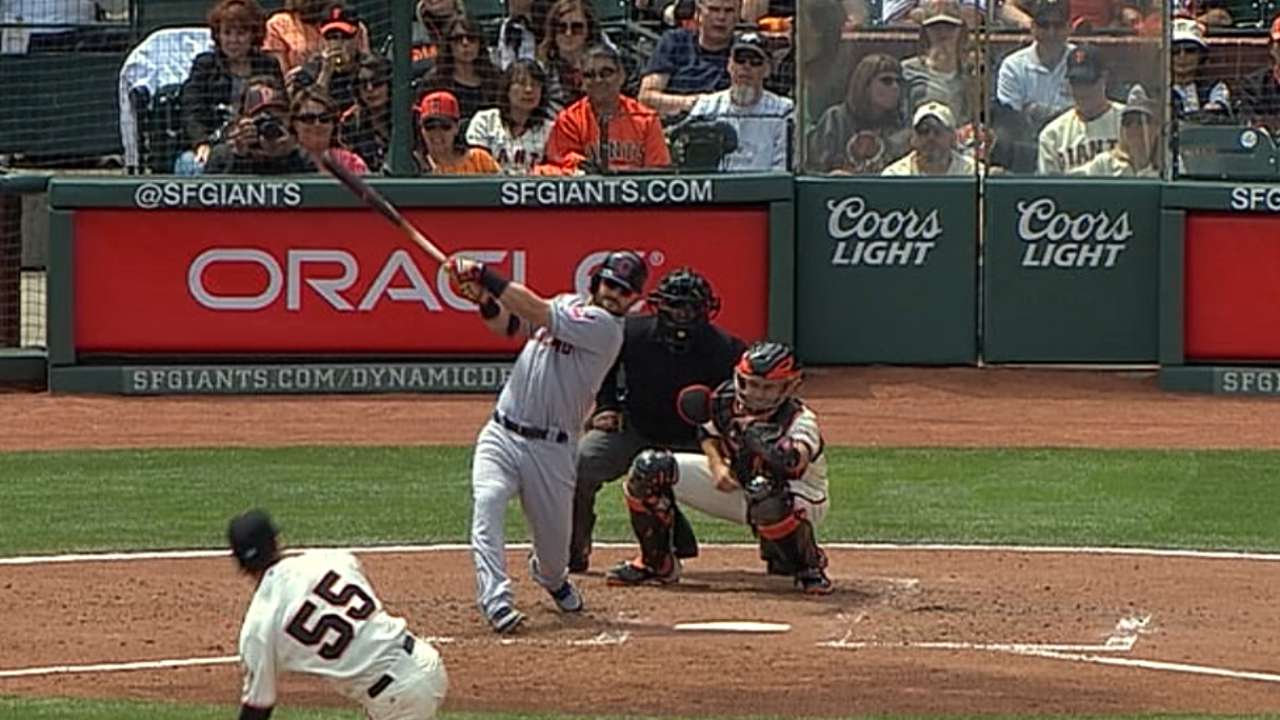 ANAHEIM -- Nick Swisher's name was not on the Indians' lineup card for Tuesday's game against the Angels and the first baseman hobbled into visitors' clubhouse with a significant wrap around his right foot and ankle. It turned out to be a false alarm.
"It's just a shin guard," Swisher said with a laugh. "You have to mold it to your leg."
Indians manager Terry Francona simply wanted to give Swisher, who had appeared in each of Cleveland's first 26 games, a scheduled day off. The manager noted that outfielder Michael Brantley is slated to received his first game off this season on Wednesday.
If second baseman Jason Kipnis is in the starting lineup as expected Wednesday, he will be the last regular to have appeared in every game to that point for the Indians.
"Unless he really was just on fire, I just wanted to [give him a day off]," Francona said of Swisher. "He hadn't had a day off yet. Brantley's not going to play [Wednesday]. Some of these guys have all played every day. I think it'll do them some good."
With the Indians trailing 6-4 in the ninth inning Tuesday, Francona wound up turning to Swisher as a pinch-hitter against Angels closer Joe Smith. Swisher struck out in his only plate appearance on the day.
Heading into Tuesday's tilt with the Angels, the switch-hitting Swisher was batting just .221 with two home runs, seven doubles and 10 RBIs for the Tribe. The first baseman has made strides in the batter's box of late, though.
In his past 11 games, Swisher had hit .302 with six doubles, four walks, three RBIs and a .796 OPS for Cleveland, entering Tuesday. In the first 15 games of the season, leading up to that stretch, he hit just .164 with a .540 OPS.
"I think the one thing Swish has the ability to do," Francona said, "and he's always done this, is he can grind. He'll see a lot of pitches. In the last couple weeks, he's been coming up and off some of the offspeed pitches. That'll change. I also think the more selective he gets, he kind of earns fastballs, and he's been hitting those. That's been good.
"I know I've said it, but the guys that can do it, the guys that have proven that they can do it, as long as they're healthy, they're going to do it. As a manager, if you don't believe in them, that's a very bad message to send."
Jordan Bastian is a reporter for MLB.com. Read his blog, Major League Bastian, and follow him on Twitter @MLBastian. This story was not subject to the approval of Major League Baseball or its clubs.