Carrasco moved to bullpen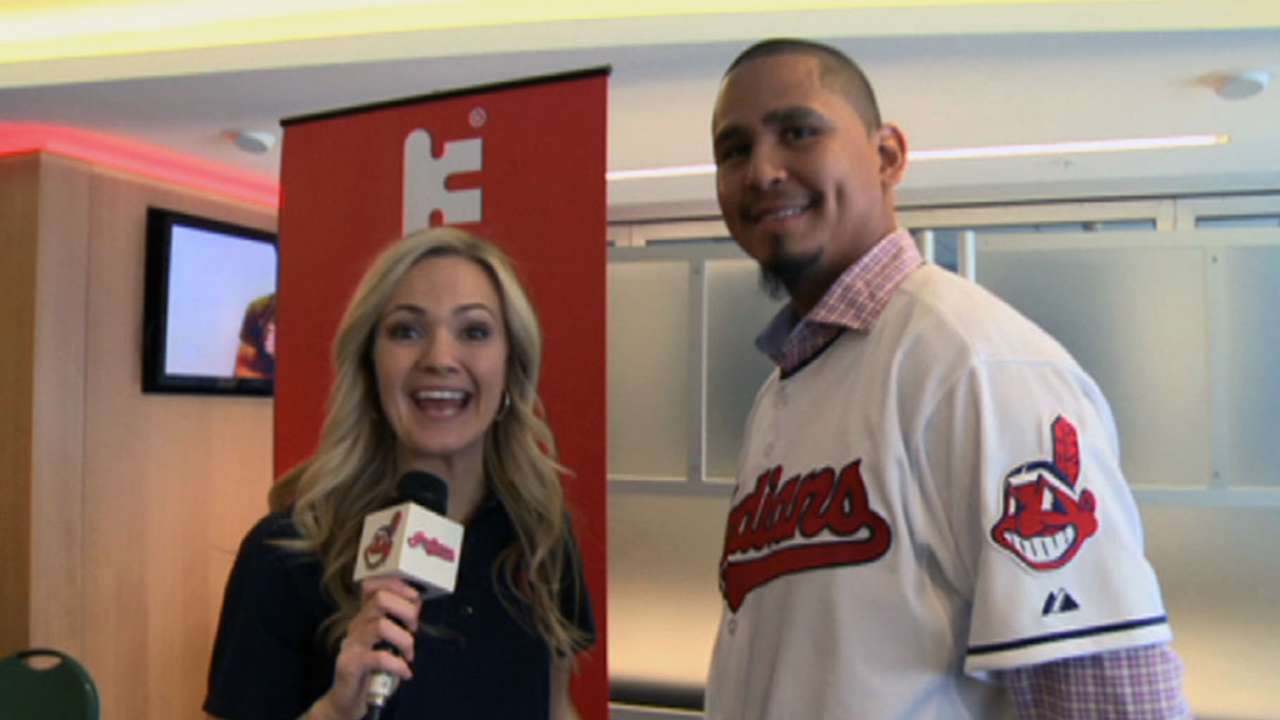 ANAHEIM -- From the first days of Spring Training, Carlos Carrasco was focused on winning and keeping a job in the Indians rotation. The pitcher accomplished the first goal, but lost his handle on the second after four subpar outings.
Carrasco learned Monday that he will now work out of Cleveland's bullpen.
"I just made the team in the rotation," Carrasco said. "Now, they put me in the bullpen. It surprised me a little bit, but the most important thing is doing my job and helping my team win."
In four starts for Cleveland, the 27-year-old Carrasco went 0-3 with a 6.95 ERA in 22 innings. One problem within those games has been finding success against a lineup multiple times through the order. Entering Tuesday, opposing hitters had a .250 average and .743 OPS in their first plate appearance against him and a .406 average and 1.022 OPS in their second.
Last season, Carrasco posted a 1.32 ERA in eight relief outings for Cleveland.
Indians manager Terry Francona did not know whether Carrasco would have a home in the rotation later this season.
"We really don't know. Things happen, man," Francona said Tuesday. "That's why when we talked to him yesterday, we didn't say he couldn't start, because I don't think we believe that. We just, 'Hey man, for now, you're in the bullpen. Attack it when you're asked to pitch. Help us win. And we'll always communicate with you.
"Even if he was in the bullpen the rest of the year, I don't know that it means he has to be a reliever. You try to do what you think is best for the players and the team and you balance that out. ... This doesn't have to be a career move. It's just, for now, this is what we're doing. We're trying to balance a number of things."
With a team off-day scheduled Thursday, the Indians do not need a fifth starter until May 6, assuming the team keeps its four other pitchers on a normal five-day routine. Right-hander Zach McAllister, who only threw 75 pitches in his outing against the Giants on Saturday, will start in place of Carrasco against the Angels on Wednesday.
Two leading candidates from Triple-A Columbus who could take Carrasco's spot are right-handers Trevor Bauer (3-0, 1.40 ERA, 28 strikeouts, seven walks, .196 opponents' average in 25 2/3 innings) and Josh Tomlin (1-1, 2.77 ERA, 18 strikeouts, nine walks, .211 opponents' average in 26 innings). Francona was not willing to say who might get the nod.
"I don't think it's productive right now," Francona said. "Obviously, me and [general manager Chris Antonetti] and [pitching coach Mickey Callaway], we talked through a lot of things. To be honest with you, I think it's kind of open-ended right now. I think we want to see where we're at. I think there's maybe a lot of factors."
Jordan Bastian is a reporter for MLB.com. Read his blog, Major League Bastian, and follow him on Twitter @MLBastian. This story was not subject to the approval of Major League Baseball or its clubs.