Bourn expects to return soon; Giambi available Sunday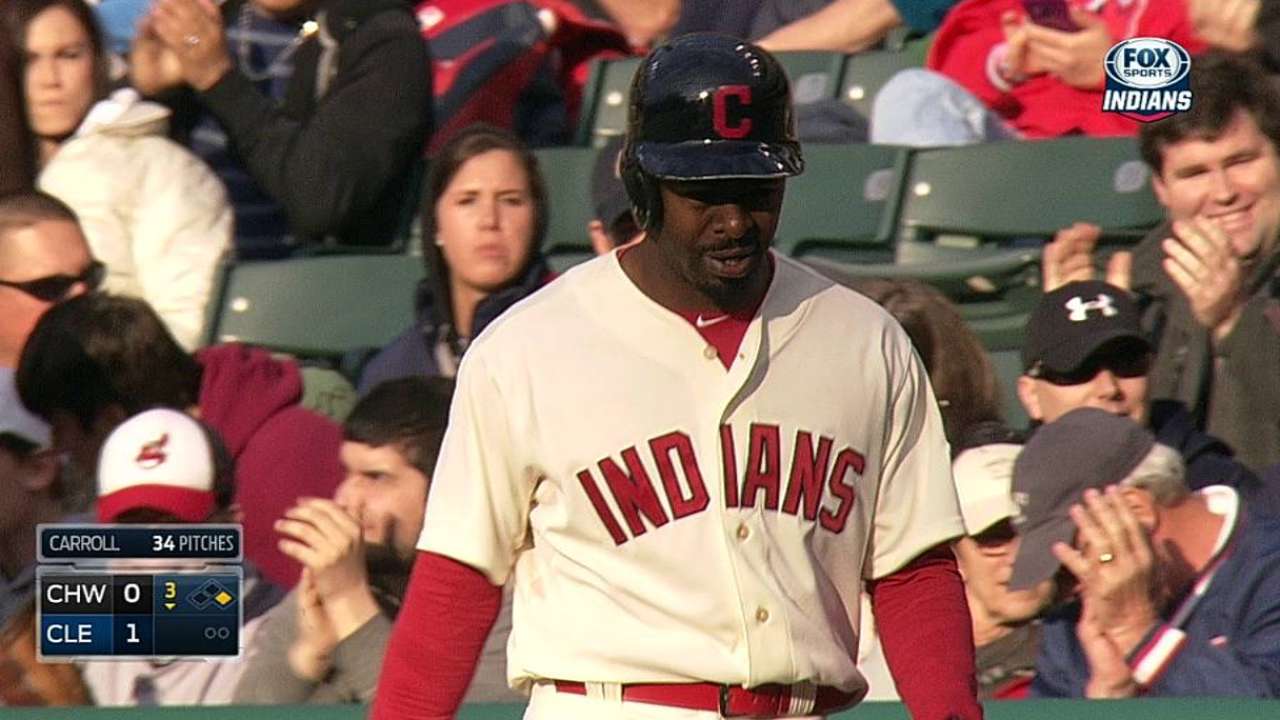 CLEVELAND -- The prognosis is good for both Michael Bourn and Jason Giambi.
Bourn left Saturday's game after the third inning with soreness in his left hamstring, the third flareup of that injury in the past seven months or so.
Bourn tweaked the surgically repaired hamstring in Spring Training, missing the first couple weeks of the season. He was not in the starting lineup Sunday, but he was optimistic about his return.
"It's nothing major, just something lingering," Bourn said. "I'm just going to take it one day at a time, see how it feels [Monday], and go from there."
Bourn could return to the lineup as early as Monday in the series opener against the Twins.
"I think the training staff thinks there's a chance he plays tomorrow," Indians manager Terry Francona said. "If they're saying that, it's a good sign."
Meanwhile, Giambi could pinch-hit Sunday. He was yanked with a right calf cramp in the sixth inning, and Ryan Raburn came in to pinch-hit for him.
Giambi said Saturday that he would not start Sunday, and he was not in the lineup.
"Bournie and G both came in today doing really well," Francona said. "I think we were trying to be optimistic last night. The way they came in today, there's a reason for that. Both have come in and done some activity."
Stephen Ellsesser is a contributor to MLB.com. This story was not subject to the approval of Major League Baseball or its clubs.