Tribe's versatility getting tested during homestand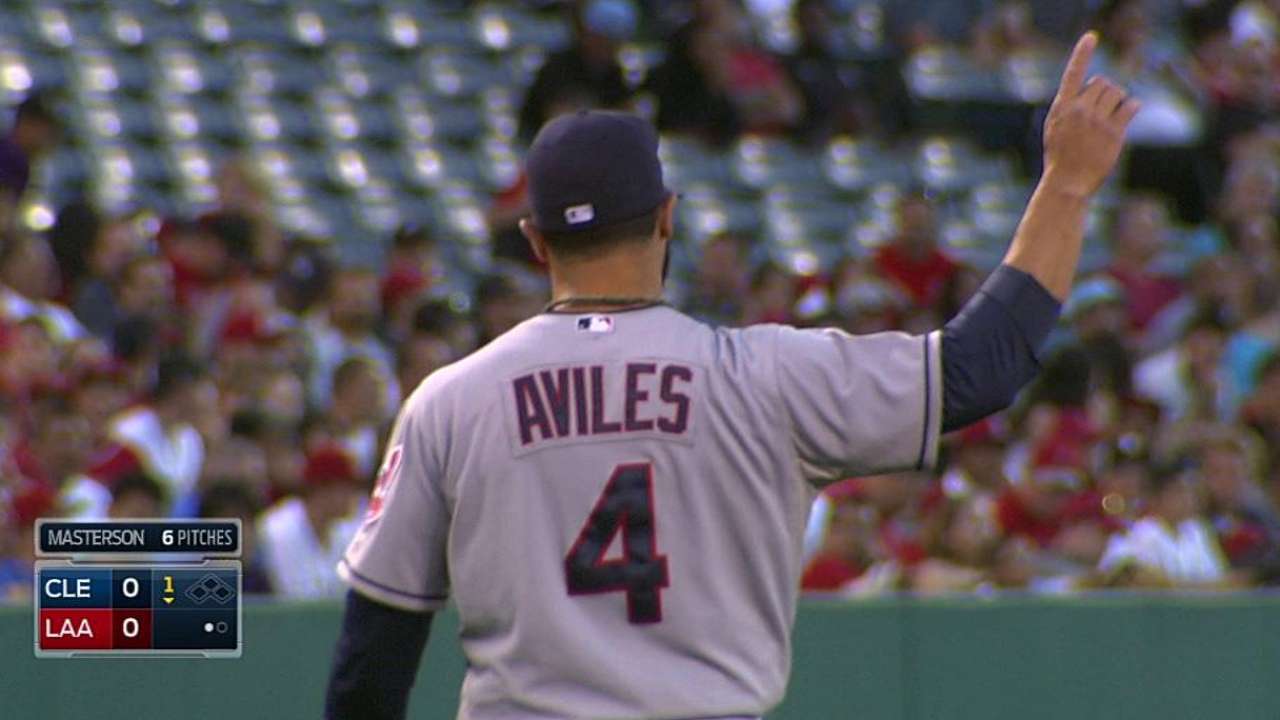 Saturday, backup catcher George Kottaras, called up when Gomes left Saturday for his daughter's birth, was the only position player who didn't see action.
Kottaras started behind the plate Sunday, sending Carlos Santana back to third base and freeing up Aviles to be subbed in, well, pretty much anywhere.
"That's the reason we feel so fortunate to have guys like Aviles, [Ryan] Raburn, and now Jose Ramirez here," Francona said. "Last night, we did get a little thin. You look at Aviles, and he goes to the position you tell him to go to. It's kind of nice. …
"It's nice to have some versatility, where you can do some things even when you're running kind of thin."
Stephen Ellsesser is a contributor to MLB.com. This story was not subject to the approval of Major League Baseball or its clubs.