Kipnis still on target; Aviles filling in nicely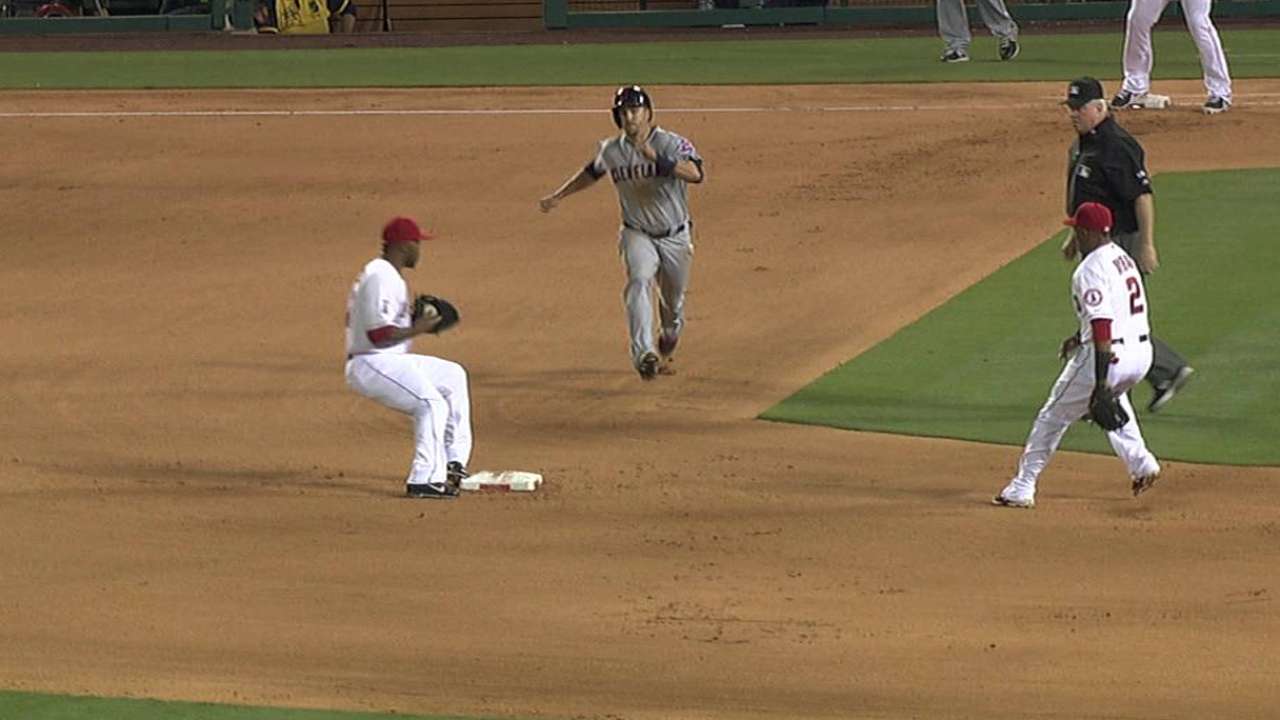 ST. PETERSBURG -- All-Star second baseman Jason Kipnis has been making steady progress behind the scenes since landing on the disabled list with a strained right oblique.
On Friday, the Indians indicated that Kipnis is scheduled to resume swinging a bat with no contact at some point this weekend. The second baseman was re-examined on Thursday and is considered symptom free in terms of feeling discomfort in daily activities.
Kipnis left Cleveland's game against the Angels on April 29 with the injury, and it was projected that he would need between three to five weeks to rejoin the Indians. That timeframe would have him returning sometime between May 20-June 3.
"The target was very vague, because it's not fair to Kip," Indians manager Terry Francona said. "Those things are going to heal when they heal. The point I made is, once it heals, I bet you he comes [back] quick, because he's Kip. That's how I've always felt about it."
Kipnis, who has hit .234 with three home runs and 12 RBIs in 27 games this season, is currently tolerating core-based strengthening without symptoms.
Since taking over for Kipnis, utility man Mike Aviles has posted a .545 (12-for-22) average over seven games entering Friday's contest against Tampa Bay. Over his last 16 games, Aviles was hitting .413 (19-for-46) with three doubles and eight runs for the Tribe.
Francona has been thrilled with how Aviles has stepped right in and contributed with Kipnis out for the time being.
"That's his job," Francona said. "He understands that and I think he relishes it. I think he also knows that we respect him a lot and what he can do."
Jordan Bastian is a reporter for MLB.com. Read his blog, Major League Bastian, and follow him on Twitter @MLBastian. This story was not subject to the approval of Major League Baseball or its clubs.