After watching from afar, Kipnis eager to return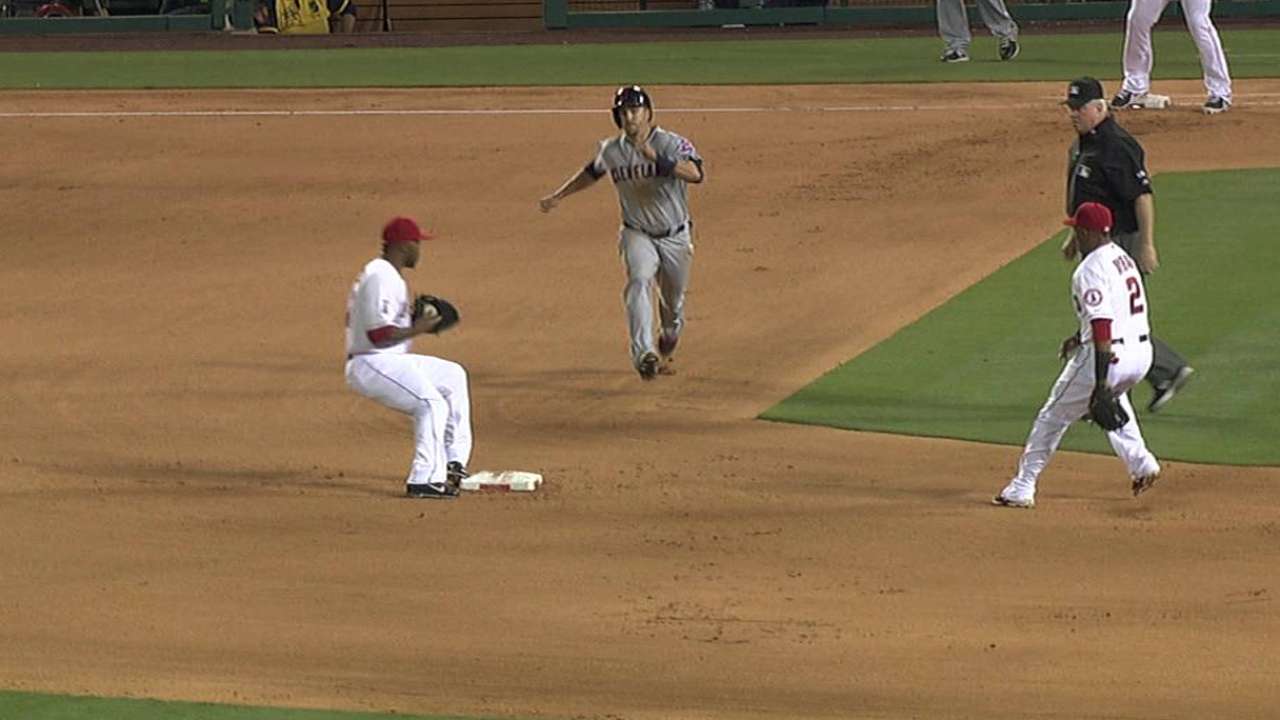 CLEVELAND -- Indians second baseman Jason Kipnis has experienced his team's struggles this season from a new vantage point. While coming back from his right oblique injury, Kipnis has watched things unfold either from the dugout or from his couch at home.
Kipnis has not enjoyed the view, but he still believes Cleveland has the pieces in place to pull itself out of the current funk.
"For the first time, I'm watching the game completely different," Kipnis said on Monday. "Even when I'm in the games and watching at-bats, I've really never watched it the way I'm watching now. Now I'm watching tendencies, guys' approaches, tons of stuff. I watched every inning of every game on the road trip. I was on the couch watching everything.
"You get caught a little bit. You don't want to forget how hard this game is. It happens sometimes when I'll be screaming at the TV like, 'Why are we swinging at that?' I'll be like, 'Wait a minute. I swing at that all the time.' It's not for a lack of effort. It's a lack of concentration. We have the group of guys that can win games.
"It just comes down to playing better baseball and having the right mindset on getting the job done. There has to be a team focus in here."
Kipnis -- currently on the 15-day disabled list -- took Monday off from swinging because he took an aggressive approach over the past few days, advancing from tee work to hitting live pitching in the cage. Prior to Monday's game, Kipnis did some fielding drills and tested his recovering side with some sprints on the basepaths.
Kipnis hopes to begin a Minor League rehab assignment by the coming weekend.
"There's a plan. It's not set in stone yet," Kipnis said. "We still have some hoops to jump through. If those go well, hopefully we can do rehab games by the end of the week. That's the idea, but we still have to crank it up in terms of the amount of swings, the intensity of swings, grounders, throws."
Jordan Bastian is a reporter for MLB.com. Read his blog, Major League Bastian, and follow him on Twitter @MLBastian. Alec Shirkey is an associate reporter for MLB.com. This story was not subject to the approval of Major League Baseball or its clubs.