Lowe gets call to aid depleted bullpen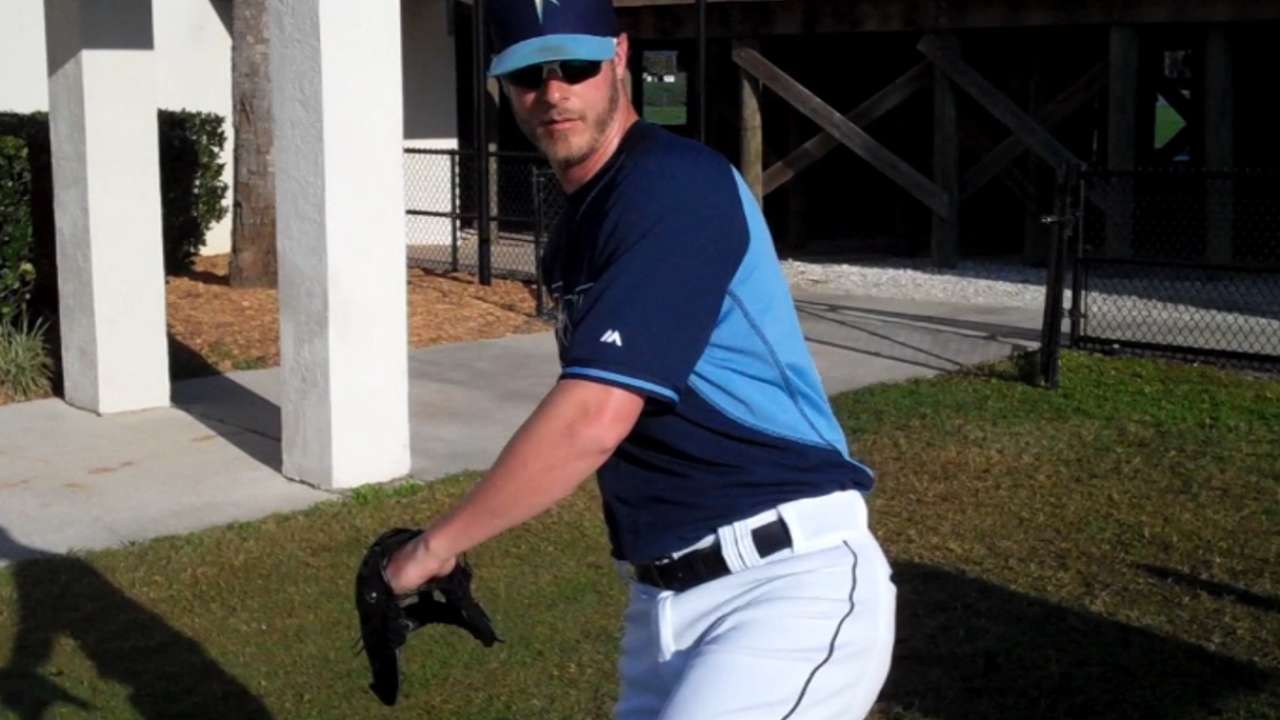 BALTIMORE -- There was always going to be a point when Mark Lowe would be needed by the Indians. After Cleveland needed 13 innings to scratch out an 11-10 win against the Tigers on Wednesday, the Tribe needed reinforcements in its bullpen.
Even then, though, the veteran Lowe didn't view anything as imminent.
"I told all the guys on the team [at Triple-A Columbus], 'I don't expect anything,'" Lowe said. "You can't play this game expecting stuff like that to happen. There are people running the team for a reason."
As it turned out, the 30-year-old Lowe was added to the 40-man roster and called up before Thursday's game against the Orioles.
Lowe posted a 3.86 ERA and struck out 21 batters in 16 1/3 innings with Columbus this year, and has been consistent since Spring Training. As a non-roster invitee with the Rays, Lowe allowed just 11 hits and one earned run in 10 1/3 innings during the spring, but didn't make the team.
"I feel like I've been pretty consistent since Day 1 of Spring Training," Lowe said. "I don't feel like I've thrown the ball this well in a couple years, so it's been a long road back."
Lowe wasn't overwhelmingly dominant for the Clippers, but the experienced righty is just what the Indians need to help out an exhausted bullpen. Cleveland had to send down lefty Kyle Crockett on Thursday to make room for Lowe's fresh arm.
"He's got Major League experience. Sometimes you catch a break with a guy, just like Atlanta caught a break with [Aaron] Harang, those things happen," Tribe manager Terry Francona said. "We get him and got him going, got him hot and we got him here at a time when we can really use him, and I don't doubt he's really going to help us."
David Wilson is an associate reporter for MLB.com. This story was not subject to the approval of Major League Baseball or its clubs.