Improved mechanics help Hagadone find success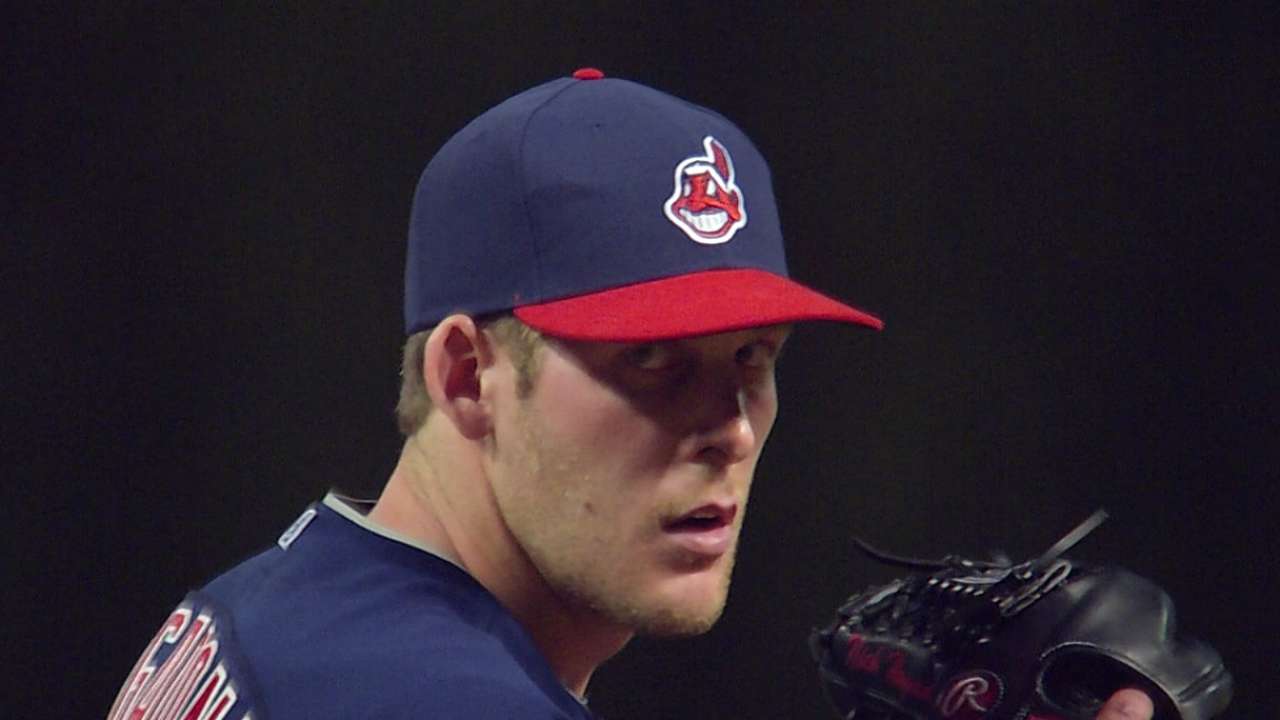 CLEVELAND -- The pressure was put on Nick Hagadone early Tuesday night, but an improvement in his throwing motion helped him overpower opposing batters and make it out of the game unscathed.
In his first appearance since being called up from Triple-A Columbus, the lefty reliever had inherited a pair of baserunners in the seventh inning of a tie game. He answered by striking out the final two batters of the inning to escape the jam, and wound up earning the win against the Red Sox.
In all, Hagadone fanned three batters over 1 1/3 scoreless innings in the Indians' 5-3 victory.
The most notable adjustment made to Hagadone's delivery, he says, was adding more "athleticism" by cutting down on excess movement and keeping his arm at a lower angle at the top of his pitches.
"That allows me to just be more fluid and consistent with my arm," he said.
Two of the three strikeouts in his last outing came on his slider, which he says has improved and subsequently fueled much of his recent success between Cleveland and Columbus.
"In Spring Training, I couldn't throw [my slider] for strikes, and the hitters knew it right out of my hand," Hagadone said. "That's one of the things -- with the adjustments to my mechanics -- it helped my breaking ball. The focus wasn't to make my breaking ball better, but that was kind of a benefit of changing my mechanics."
After missing out on a final roster spot at the end of Spring Training, the 25-year-old Hagadone was 2-3 with a 3.09 ERA, striking out 35 batters in 23 1/3 innings for Columbus.
"I think it was the perfect time to call him up," Indians manager Terry Francona said. "He felt really good about himself. Everybody that had seen him pitch felt really good about where he was. In an ideal world, you maybe get him in a less of a leveraged situation. ... But he did a [heck] of a job [on Tuesday night]. It wasn't luck."
Alec Shirkey is an associate reporter for MLB.com. This story was not subject to the approval of Major League Baseball or its clubs.