Tribe takes Puerto Rican shortstop Pantoja in ninth round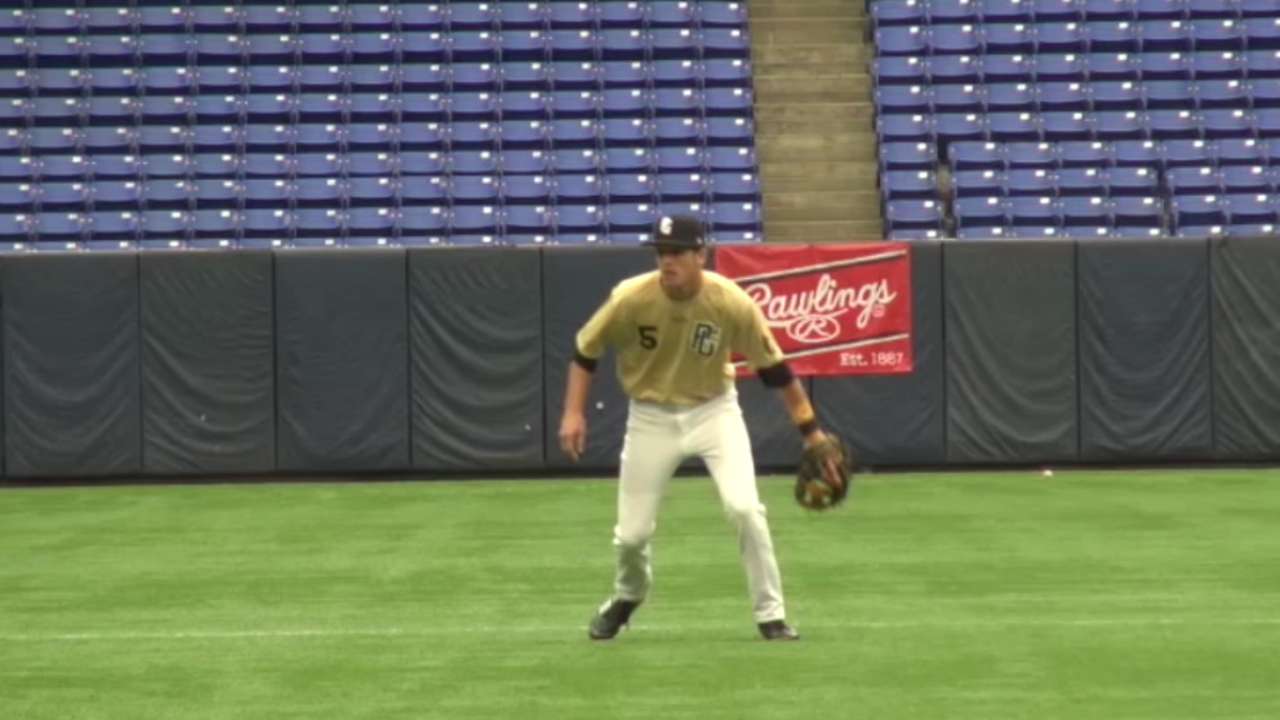 CLEVELAND -- The Tribe dipped its feet into the waters of the Caribbean for its ninth-round pick in the First-Year Player Draft.
Shortstop Alexis Pantoja, a product of the Puerto Rico Baseball Academy, was selected by the Indians with 278th overall pick in the Draft. And though the 6-foot, 160-pound shortstop doesn't have the typical size of a Day 2 draftee, he does have the speed and fielding prowess of one.
Committed to play college ball at Alabama State, Pantoja is a player that could stand to add weight and functional strength. He relies mostly on contact and has the ability to continue doing that at the professional level as a switch-hitter.
"He hits from the left side and is a plus runner," Alabama State head coach Mervyl Melendez said to the university. "It's not often you get a five-tool player these days, but Pantojas has shown that ability at a premium position. We expect him to be our everyday shortstop once he arrives."
The Draft concludes on Saturday, with exclusive coverage of Rounds 11-40 beginning on MLB.com at 1 p.m. ET.
Alec Shirkey is an associate reporter for MLB.com. This story was not subject to the approval of Major League Baseball or its clubs.