McAllister closer to returning to action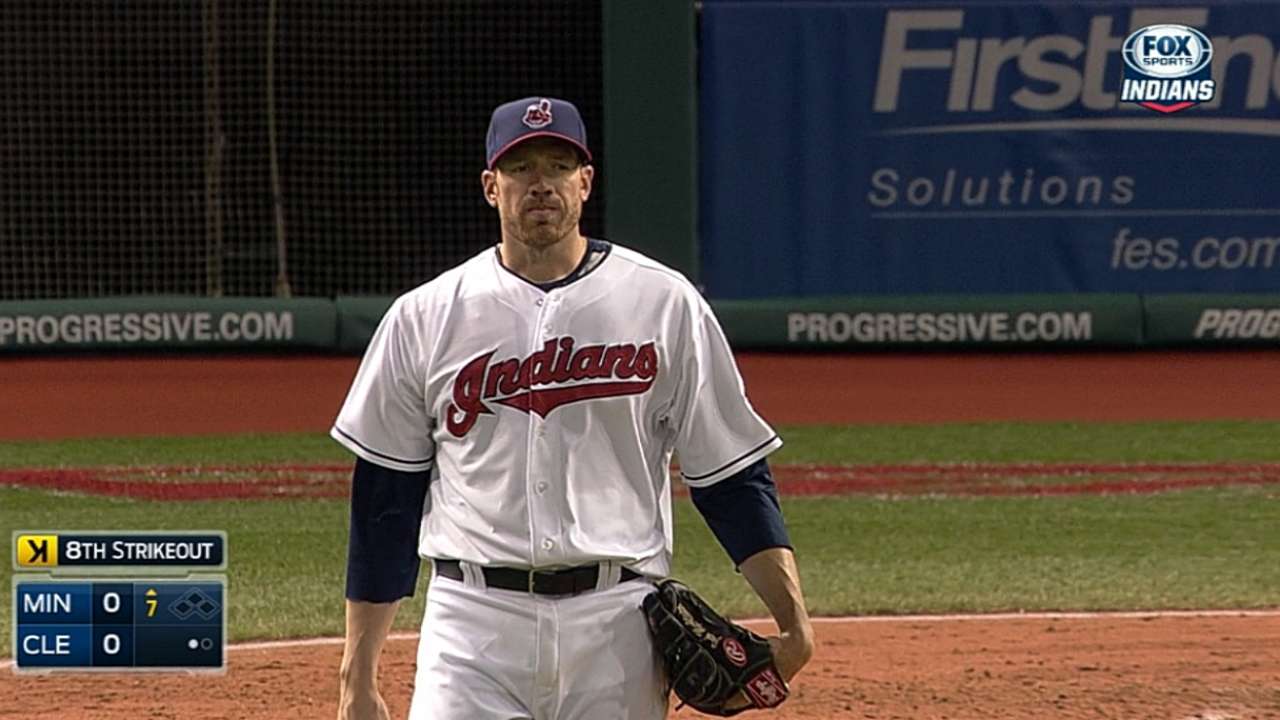 KANSAS CITY -- Zach McAllister made a successful rehab start Tuesday, and the Indians starter looks poised to join the team soon.
McAllister, who went on the disabled list May 22 with a strained lower back, pitched six innings at Triple-A Columbus, allowing two runs and three hits, while striking out six.
"It sounds like, as the game went [along], he started to throwing better, which is a good sign," Indians manager Terry Francona said. "Nothing came from medical, [there weren't] any red flags or anything, I think he did fine."
Francona said McAllister will fly into Boston for the Indians' next series, at which point, McAllister, Francona and his staff will work out a plan to ease him back into action.
"We'll sit with him, and we want to work through where we want to insert him, where it best suits us," Francona said. "We've got, obviously, a few things to look at. We spent some time on it today, and we'll continue to and then we'll figure it out."
McAllister struggled in first 10 starts of the season, posting a 5.89 ERA in 47 1/3 innings.
Jackson Alexander is an associate reporter for MLB.com.Spencer Fordin is a reporter for MLB.com. This story was not subject to the approval of Major League Baseball or its clubs.