Chisenhall overwhelmed by flurry of attention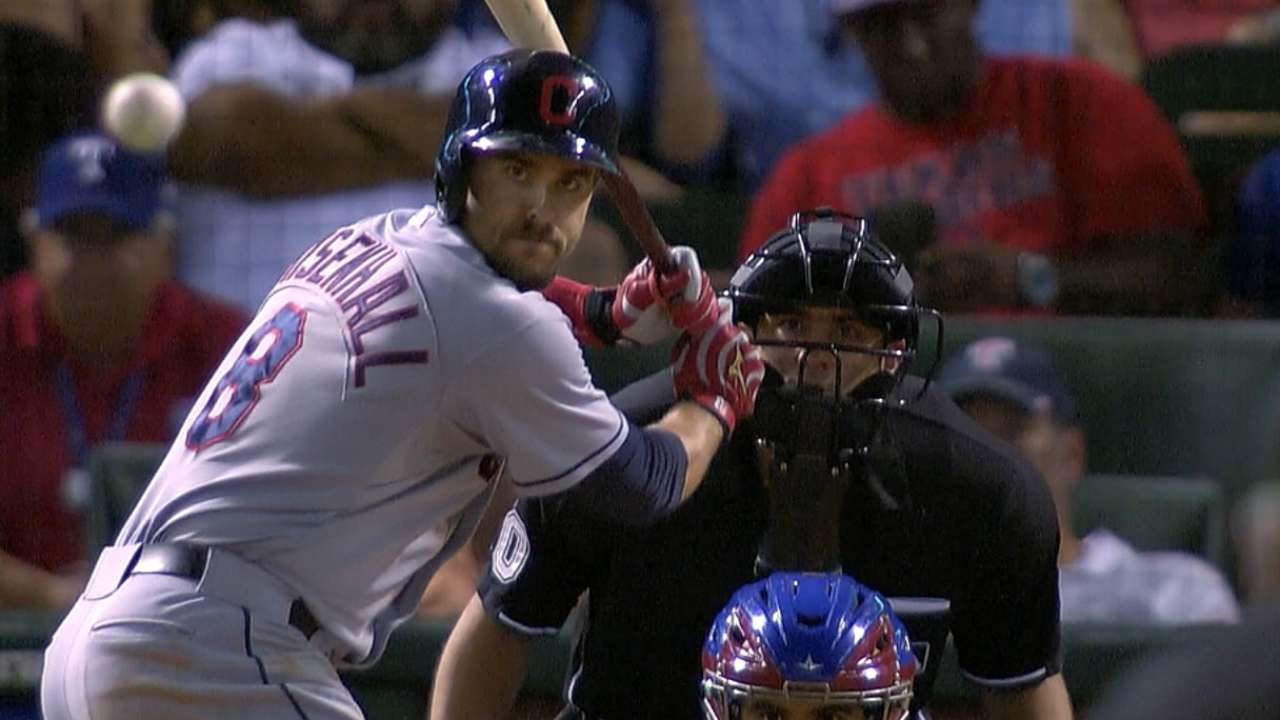 KANSAS CITY -- Lonnie Chisenhall had no time to enjoy his newly acquired rock-star status.
A day after he entered baseball lore for Monday's 5-for-5, three-homer, nine-RBI performance against the Rangers, the Indians third baseman became consumed in a whirlwind of media requests and congratulations from friends and family.
Most notably, Cooperstown contacted Chisenhall on Tuesday asking for the bat he used against Texas. Chisenhall agreed to donate it to the Hall of Fame.
"If they're going to call and ask for it, they can have it," Chisenhall said, who only brought two bats on the current 10-game road trip and will have to borrow lumber from teammate Michael Brantley -- and possibly others -- until a new shipment arrives in Boston.
"Sometimes you have to give up a piece that maybe means something to you to give it to the game and I'm all for it," Chisenhall said.
Instead of basking in his own glory, Chisenhall spent Tuesday fielding numerous media requests and hearing from friends and family.
"I'm getting pulled in a lot of different directions, and I'm just trying to handle it the best way I can," Chisenhall said. "I'm not used to the amount of text messages and interview requests and things like that."
Chisenhall tried to accommodate all, but this task proved impossible.
"I've never had to turn down an interview before, and that was the case today. I did as much as I could, but at least it's all positive," Chisenhall said. "I'd have a hard time if it was something negative [that] I'd have to be answering so many questions about."
Jackson Alexander is an associate reporter for MLB.com.Spencer Fordin is a reporter for MLB.com. This story was not subject to the approval of Major League Baseball or its clubs.