Indians reach terms with several Draft selections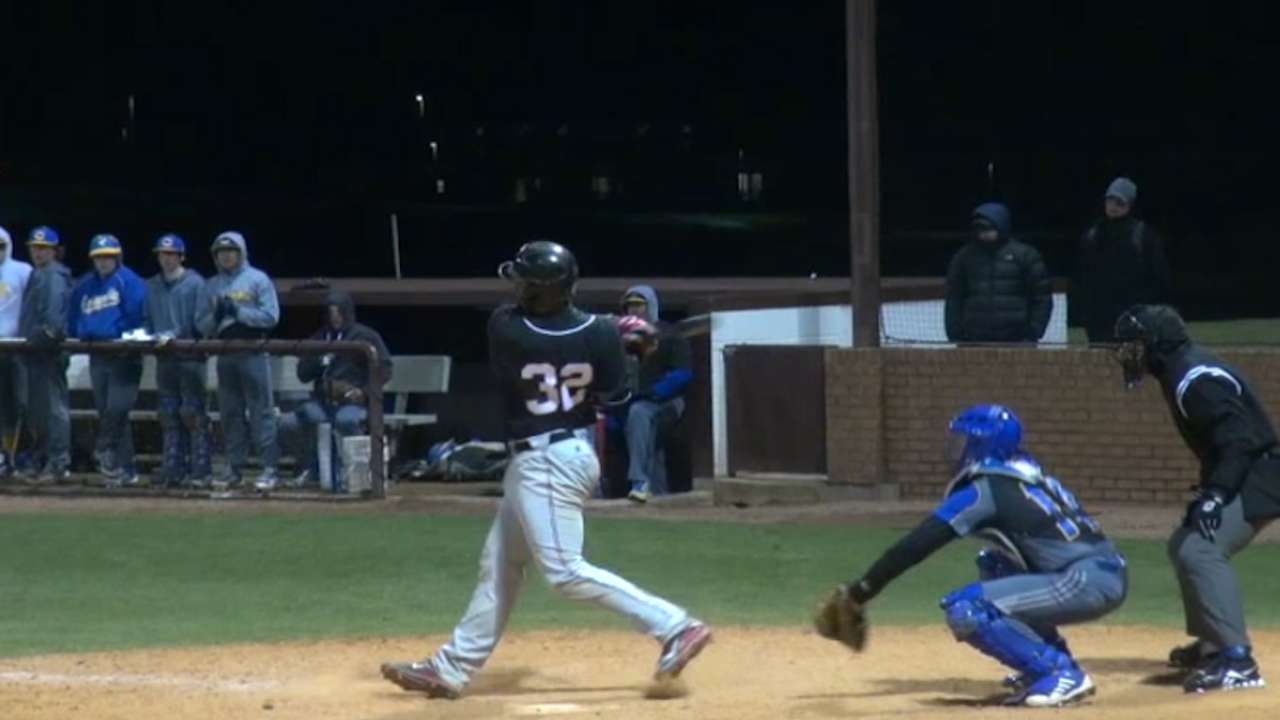 KANSAS CITY -- The Indians announced Tuesday that they have signed four of the players selected in the 2014 First-Year Player Draft. Cleveland agreed to terms with college draftees Julian Merryweather, Steven Patterson, Austin Fisher and J.P. Feyereisen.
Merryweather, the highest draftee of the bunch, was selected in the fifth round out of Oklahoma Baptist University. Merryweather, a right-handed pitcher, logged a 12-3 record and a 1.07 ERA as a senior. Merryweather held opponents to a .181 batting average and struck out 132 batters this season.
Patterson, a 10th-round selection, was taken out of the University of California-Davis. The infielder was named Second Team of the All Big West conference as a junior. Patterson batted .326 with one home run and 24 RBIs as a senior, and he walked 21 times in 41 games this season.
The Indians also signed Fisher, a 13th-round selection, and Feyereisen, who was taken in the 16th round. Fisher, an infielder, was drafted out of Kansas State University. Feyereisen, a 21-year-old right-handed pitcher, was drafted out of the University of Wisconsin at Stevens Point.
After coming to terms with the four draftees earlier in the day, the Indians continued with signing Grant Hockin, their second-round pick.
Cleveland gave Hockin, a right-handed high school pitcher, a $1.1 million signing bonus Tuesday, according to MLB Network analyst Jim Callis.
That exceeds the $928,700 the Indians' second-round pick was valued for.
The Indians have not confirmed the Hockin signing.
Jackson Alexander is an associate reporter for MLB.com.Spencer Fordin is a reporter for MLB.com. This story was not subject to the approval of Major League Baseball or its clubs.