Francona reflects on tagging along with dad
Manager has fond memories of clubhouse days with his father, Tito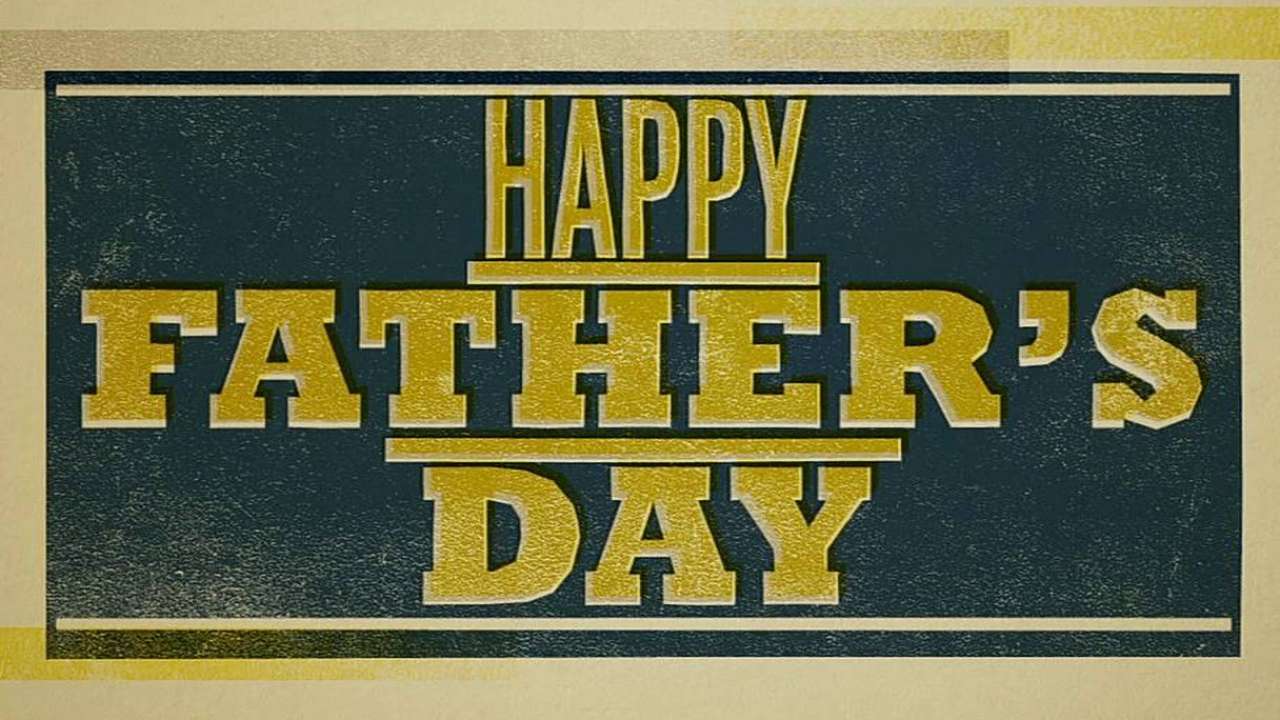 BOSTON -- Indians manager Terry Francona enjoys letting his players bring their kids into the clubhouse. This season, Francona even approved allowing any daughters of his players to be in the locker room after Sunday games in Cleveland.
Francona cherishes his own memories of being behind the scenes when his dad, Tito, was playing in the big leagues.
"I was able to start going to the ballpark with my dad when I was probably eight," Francona said earlier this Father's Day weekend. "Back then it was different. You had to look out for yourself. So, I'd go with my dad. ... You couldn't hang out in the clubhouse then. I'd find a bat boy or some pitcher who wanted to play catch with an eight-year-old. When batting practice started, I'd go out and shag [fly balls].
"When the other team would hit, I would go up in the stands with the other kids and try to catch home runs. Before the game, I would run down real quick, go to the door and my dad would give me a dollar. A Chick-Fil-A sandwich was 75 cents. I had to make a decision. I'd either get a Chick-Fil-A sandwich and nothing else, or I could maybe get peanuts and a Coke. It taught me some responsibility."
In August of Tito Francona's final season in 1970, when he was playing with the Brewers, Terry was given permission to tag along with the team on a nine-game trip through Minnesota, Kansas City and Chicago. More than four decades later, Terry Francona still smiles at the fact that Al Downing let him sit next to him on the team plane.
"Al Downing is one of my all-time favorite players of all-time," Francona said. "When I see Al now, we laugh like [heck]. He's letting me sit next to him on the plane. Do you know what that meant to a 10-year-old?"
During that road trip with his dad, Francona remembers the moment Tito knew his son might have a future in baseball.
"There were all these rules -- no kids on the field," Francona said. "They'd dress me up in BP in the smallest guy's uni and tape it around me and I'd go out on the field. Then, I'd go up in the stands and watch the game. We're in Minnesota and Bert Blyleven was pitching.
"After the game on the bus on the way home my dad was like, 'What did you think?' I said, 'Dad, he's got the best curveball I've ever seen.' To this day, he remembers that. He said, 'From that day on, I knew you were watching.'"
Jordan Bastian is a reporter for MLB.com. Read his blog, Major League Bastian, and follow him on Twitter @MLBastian. This story was not subject to the approval of Major League Baseball or its clubs.