Brantley out due to concussion-like symptoms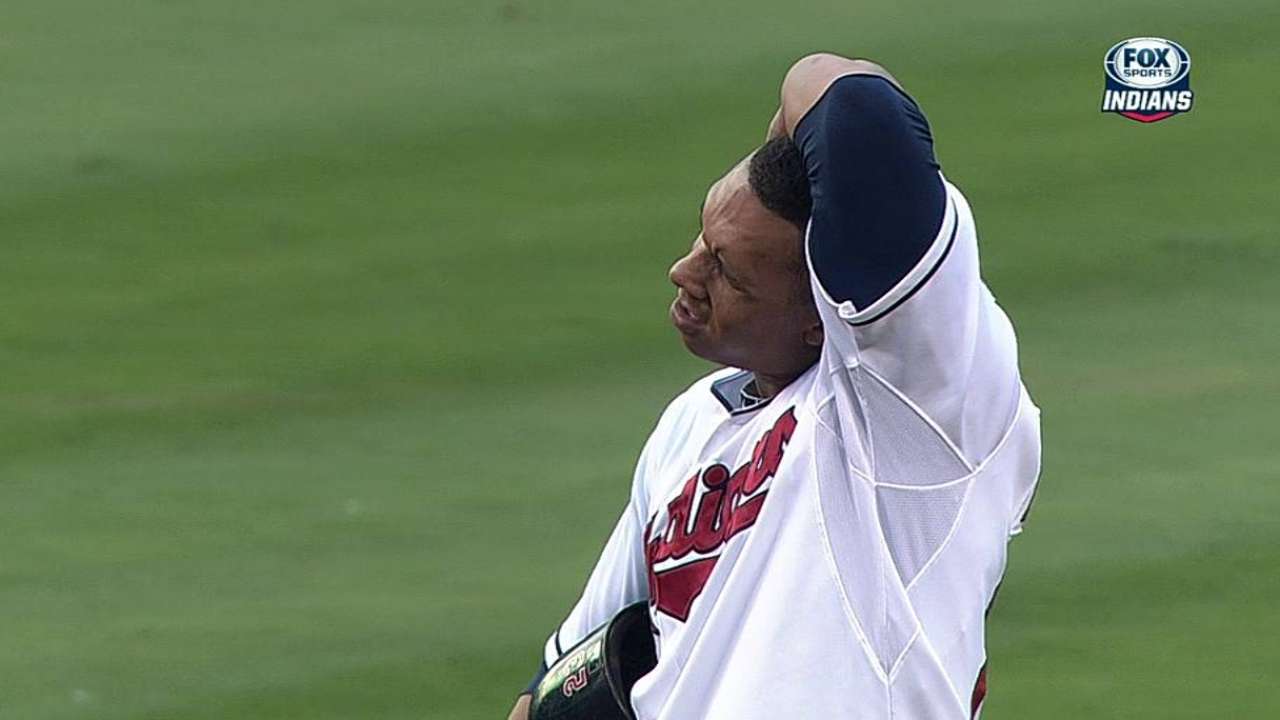 CLEVELAND -- Outfielder Michael Brantley was slated to hit third for the Tribe on Tuesday night, but he wound up a late scratch after experiencing concussion-like symptoms during his pregame routine.
"He came in today feeling really good and started to ramp up his daily progression and didn't feel perfect," Indians manager Terry Francona said Tuesday afternoon. "So we immediately took him out of the lineup.
Second baseman Jason Kipnis was moved up to third in the batting order, with Carlos Santana hitting cleanup.
Brantley was taken out of Monday night's series opener with the Angels after colliding with shortstop John McDonald on a hard slide into second base. The play occurred in the third inning, but Brantley stayed in until Mike Aviles replaced him in left field in the fifth.
Francona had called the move precautionary and said Brantley had passed all of his preliminary concussion tests after the game. However, the team will continue to play it safe with one of its most valuable hitters.
"He's going to go over for further testing, get some imaging [done], things like that," Francona said. "You have a head injury and you play and something happens, you're talking about something pretty serious. We're going to err on the side of caution."
Brantley, batting .323 with 11 home runs and 46 RBIs, has an eight-game hitting streak. He was named the American League Player of the Week on Monday for the first time in his career, hitting .538 over a seven-game span, and has garnered the seventh-most fan votes for the All-Star Game among AL outfielders.
Alec Shirkey is an associate reporter for MLB.com. This story was not subject to the approval of Major League Baseball or its clubs.