Brantley returns to Tribe's starting lineup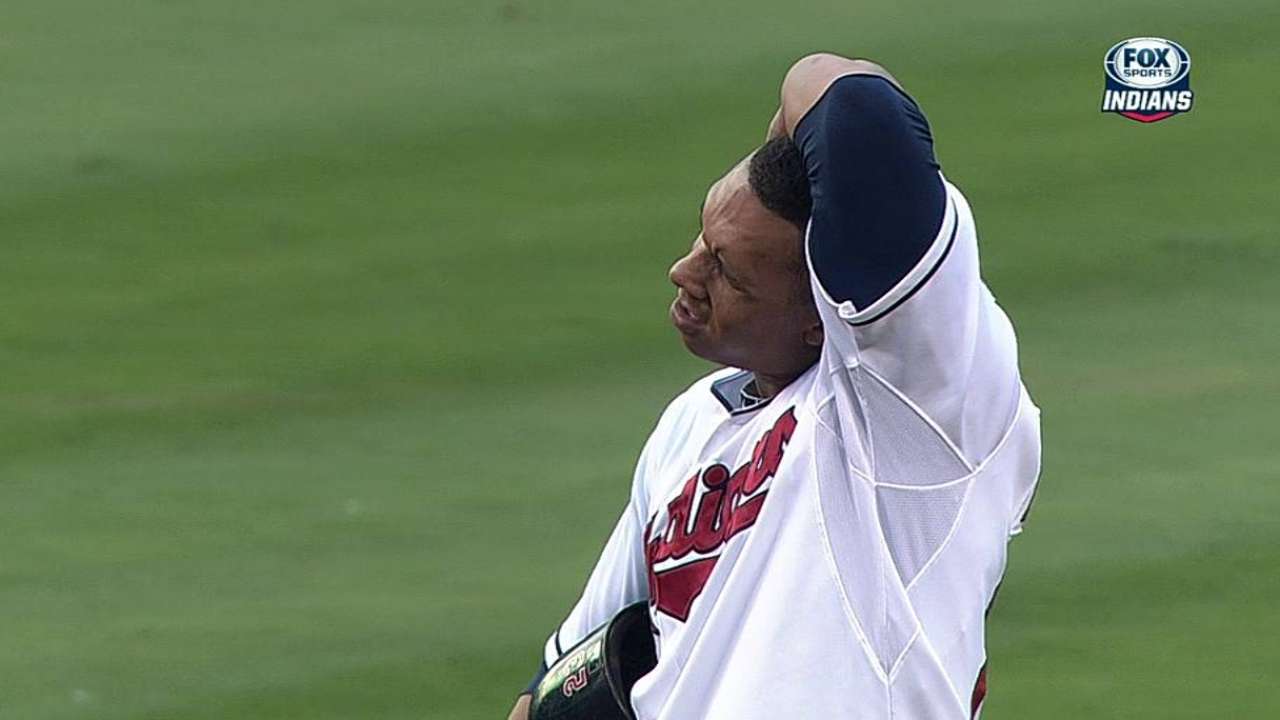 CLEVELAND -- Indians manager Terry Francona was happy to write Michael Brantley's name back into the starting lineup on Saturday night. Concussions are nothing to take lightly and Cleveland is counting its blessings that their left fielder was not more seriously hurt earlier this week.
Brantley was struck in the head by Angels infielder John McDonald while sliding into second base in the third inning of Monday's game in Cleveland. The Tribe's left fielder exited the game in the fourth and missed two games with a mild concussion.
"He's OK. So, that's important," Francona said on Saturday. "But when you're talking about the head, you've got to be careful."
Brantley passed initial concussion tests and the severity of his ailment was deemed low enough to avoid a trip to Major League Baseball's seven-day concussion list. He returned to full activity on Friday, when he came off the bench and delivered a pinch-hit single in the ninth inning of the Indians' 6-4 loss to the Tigers.
Francona felt it was good to give Brantley an at-bat prior to rejoining the lineup on Saturday.
"I thought it would help," Francona said. "I was actually trying to win the game, but I thought it was twofold. I wanted to get him back to game action before he goes in there today. He ended up finding a way to get a hit, which isn't surprising."
Heading into Saturday's game, Brantley was riding a nine-game hitting streak and was batting .407 with a 1.071 OPS through 16 games in June. Dating back to April 28, when Brantley's season average dipped to a season-low .253, the left-handed hitter has posted a .366 average to go along with a 1.003 OPS through 44 games.
On the season, Brantley entered Saturday batting .326 with 11 homers, 17 doubles, one triple, 46 RBIs, nine stolen bases and 49 runs through 70 games. At the moment, Brantley appears to be Cleveland's top All-Star candidate.
"He means so much to what we're doing," Francona said. "So, having him back is nice -- all the way around. Defensively, teammate wise, in the batting order, he's really turned himself into one of the better players in the game."
Jordan Bastian is a reporter for MLB.com. Read his blog, Major League Bastian, and follow him on Twitter @MLBastian. Alec Shirkey is an associate reporter for MLB.com. This story was not subject to the approval of Major League Baseball or its clubs.